<
div id="articleBody">
A group of stars celebrated a birthday The star DoraAnd that, in a small party, attended by a number of her friends as well as some artists, while some stars who did not attend the party, were keen to congratulate her on her birthday, through their accounts on social media.
The artist, Bushra, was keen on documenting the birthday party of the Tunisian artist, Dora, by posting videos and pictures of the ceremony on her Instagram page, and commented on her, "Happy birthday, Dora Zarrouk … It was a wonderful night with sweet people", while pictures showed a large number of stars to Next to Dora, including Donia Samir Ghanem, her media husband Ramy Radwan, Yousra, Reham Abdel Ghafour, Engy Wegdan, Ahmed Rizk, Tamer Hajras, Basma, Khaled Selim, Sherif Ramzy, Hind Abdel Halim, Maha Abu Auf, and many others.
Doras birthday
Bushra and Sherif Ramzy on Doras birthday
This comes after Dora has previously published through "Story", "Instagram" a group of pictures and videos, while her friends congratulate her, as well as from the small party that celebrated her birthday, and appeared in the video, the star Khaled Selim, singing next to them and in front of them the Christmas "tart". And also the artist Bushra, who was keen to congratulate Dora on her birthday and her attendance at the ceremony, as well as a photo on "Story" her account on Instagram.
As for the star Mohammed Ramadan, he was also present, but through his song, where he published a video of the concert through "Story" congratulating Dora on her birthday, and commented, "I do not exist, but my song is present on your birthday … every year and you are good, Dora.".
Bushra and Donia Samir Ghanem and Ramy Radwan at Doras birthday party
Art stars at Doras birthday party
Dora had celebrated her birthday yesterday, also via Instagram. Hours before her birthday, the Tunisian star published a set of pictures of her next to children's games in the cabarets, while she caught the candy of "spinning girls" and published other pictures that she took with an innocent childish spirit, hanging on it "No" Never lose a child inside you. "
Dora is currently presenting the movie "Day and Night" by the star Khaled Al Nabawi and Hanan Mutawa, which was screened on January 6, and co-starred by Khaled Sarhan, Mohamed Adel, Hamza El Alili, Mohamed Gomaa and Shady Asaad, written by Yahya Fekry, directed by Ayman Makram, and the film participated in the second session From the Casablanca Film Festival in Arabia in Morocco, Ahmed El Fishawy won the award for best actor from the festival for his role in the film, as it was shown at the Malmo Film Festival, within the activities of the ninth session.
The stars dance at Doras birthday party
Maha Abu Auf mediates Bushra and Basma
Dora embodies the role of a divorced woman, who has a son and daughter, and who lives in the house of her brother "Ibrahim" and his wife, which raises the discontent of the latter, and causes her to quarrel with her husband several times. From her home, if his wife is returned to his wife.
Doras birthday tart
Khaled Selim and Dorra in front of the cake at the Tunisian artist's birthday party
Art stars celebrate Doras birthday
Reham Abdel Ghafour, Basma, Bushra and Tamer Hejres
Bushra and Dora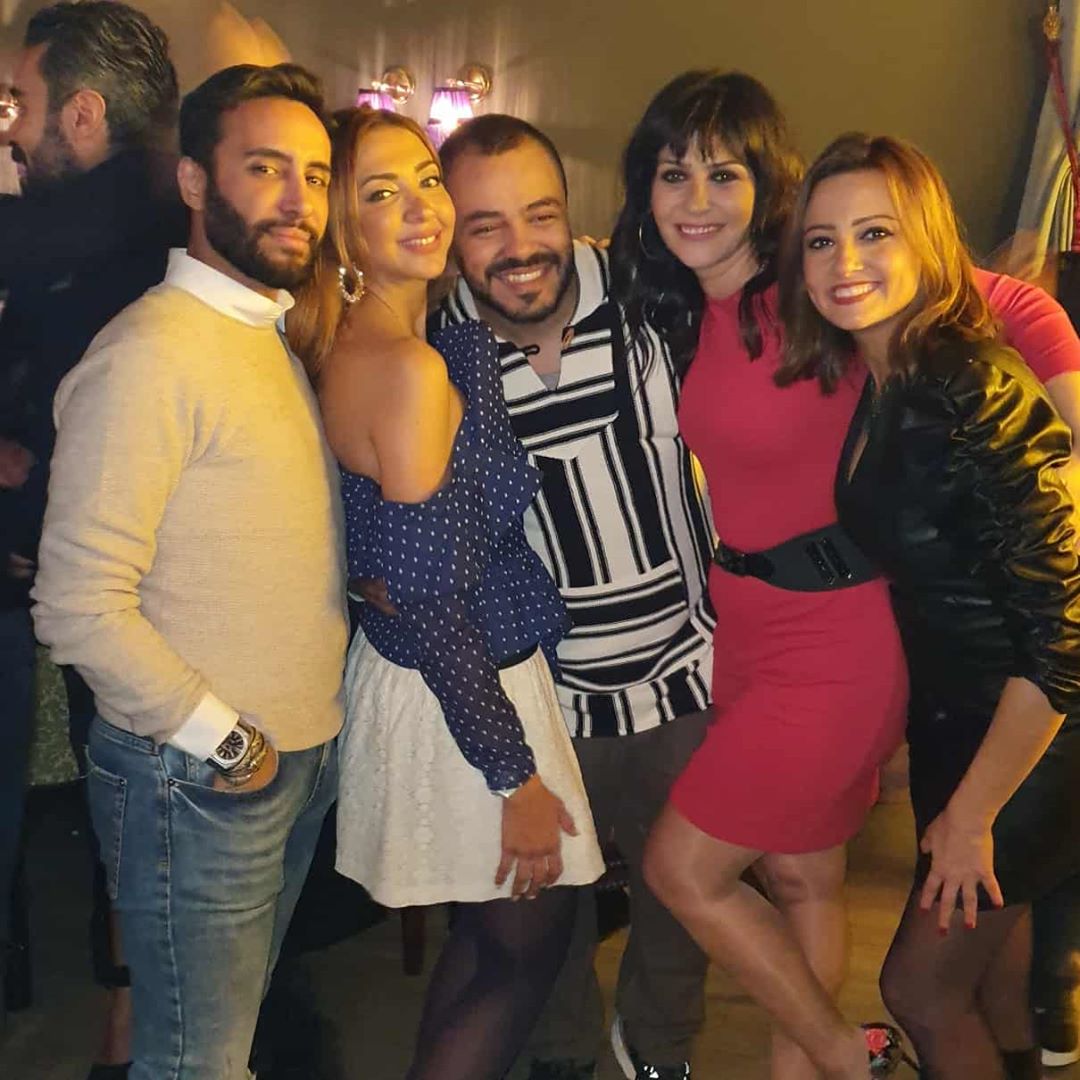 Doras birthday