Yosako Miyazawa, the Japanese billionaire who is scheduled to travel the first space flight of SpaceX for the moon in 2023, announced the search for a partner to accompany him on this trip, as Miyazawa bought tickets for several seats on the spacecraft, and he said he would invite six to eight artists to accompany him, After Elon Musk, CEO of SpaceX, announced in September 2018 that Mazawa would be the first person to travel with a missile Starship Of the company on a trip around the moon.
According to the British "Business Insider" website, it now appears that Maizawa wants to reserve one of these seats for a romantic partner, and he will choose it through a dedicated reality TV program, as Maizawa posted a tweet containing a link to his 7.2 million followers on Twitter yesterday, and he said, "Why?" Do not become the first woman to travel to the moon? "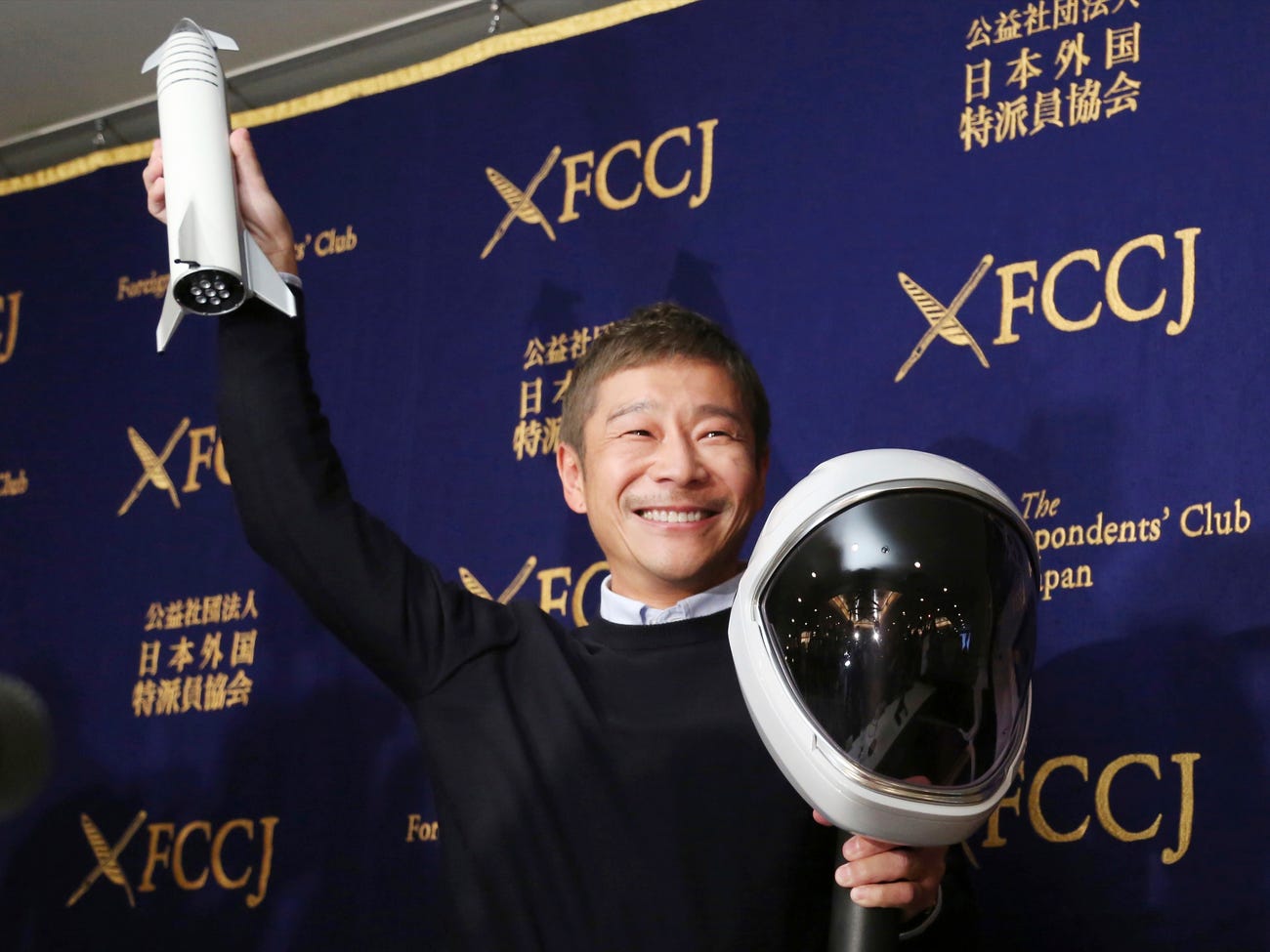 Yosako Maizawa
There are some conditions that must be met by female applicants, such that she is over 20 years old, has a passion for space travel, and is someone who desires world peace.
The deadline for submitting applications is January 17, as Mizawa aims to select a partner by March of this year.
This is not the first strange announcement that Maizawa made on Twitter. Earlier this year, he pledged $ 9 million to nearly 1,000 of his Twitter followers, as part of a social experiment to see if money makes people happier.
It is worth noting that last year Mizawa sold a 30% stake in his company Zozo For fashion on the Internet, he resigned from his position as CEO, earning $ 2.3 billion, and the billionaire told reporters that his trip to the moon in 2023 was part of the reason for his decision to step down, saying: "Training to go to space will take a lot of my time."