celebrate Abdullah Al-Saeed Pyramids club maker, by entering the club of the hundred in the Egyptian league after scoring his tenth goal this season, tweeting at the top of the list of scorers of the Premier League competition, and "Al-Saeed" published a picture of him through his official account on the "Instagram" website, on Friday, and puts the crown of the king on his head Alongside many balls on the ground that express his goals, the official page of the Pyramids Club also celebrated the arrival of the first football team leader Abdullah Al-Saeed to his goal number 100 in the Premier League competition.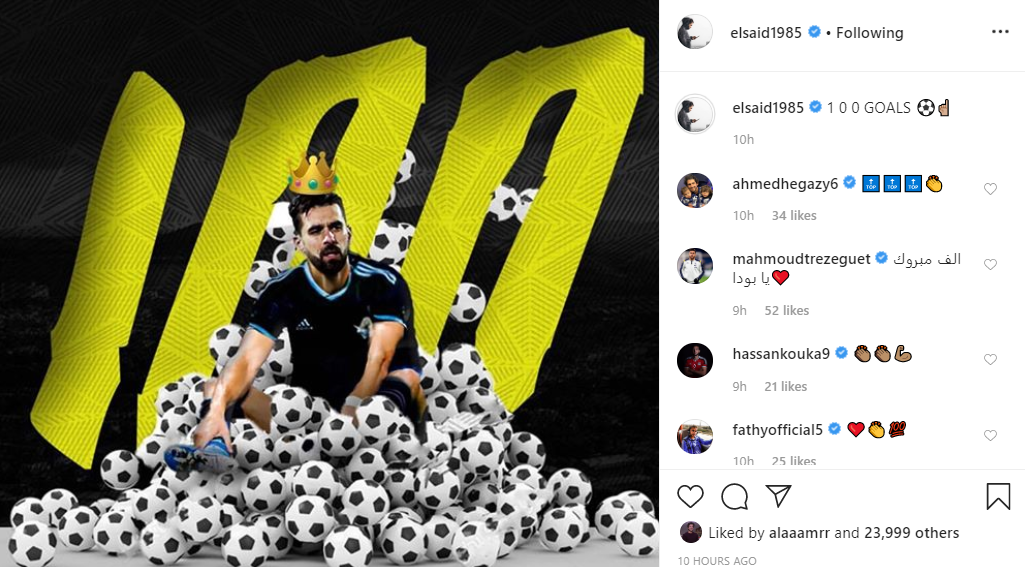 Abdullah Al Saeed celebrates his entry into the 100 Club
Abdullah Al-Saeed entered the 100th club after calculating his team's goal against the Alexandrian Federation in his Egyptian League championship, which ended in a positive tie 1/1, in the match held between them in the 13th round of the league matches, the goal of Pyramids came through Abdullah Al-Saeed, while Mohammed drew Anwar Al-Ittihad of Alexandria for his team in "Pyramids" goal in the 50th minute of the match between the two teams.
Abdullah Al-Saeed
Since Abdullah Al-Saeed left Al-Ahly, which is every day, in a new challenge to prove to everyone that he still has a lot to offer, as there are some fans who believed that by leaving the Red Team gate, his level will gradually decrease and he will be out of the spotlight, especially as he gets older. However, Abdullah Al-Saeed succeeded in overcoming all these matters, especially when he moved to the Pyramids team in January, to explode technically and provide a wonderful level, but rather as a leader of the team in every sense of the word.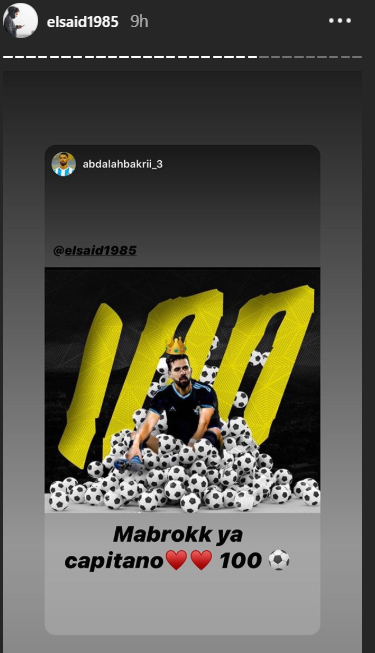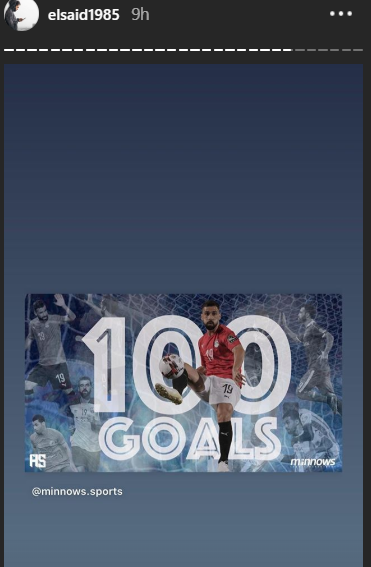 It is worth noting that Abdullah Al-Saeed joined the ranks of the Pyramids Club, coming from Al-Ahly Jeddah, Saudi Arabia, on January 4, 2019, to lead the Celestial Team to beat Al-Ahly Club with two goals in return for a goal in the two teams match on the same day, where he scored a goal and made another, and Abdullah Al-Saeed left Al-Ahly to the league Finn then for Al-Ahly Saudi before joining Pyramids.