The latest pictures of the Syrian anchor, Rola Mansour, caused controversy because of her features similar to the Lebanese star, Haifa Wehbe, which appeared as if it was a reproduced image of her, which previously confirmed that her shape is natural and did not perform any plastic surgery to become similar to her.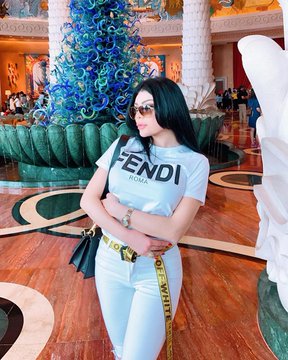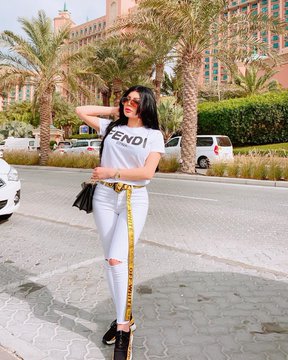 Mansour had confirmed during her statements that she was happy with the similarities between her and Haifa Wehbe, especially that she liked her and her art.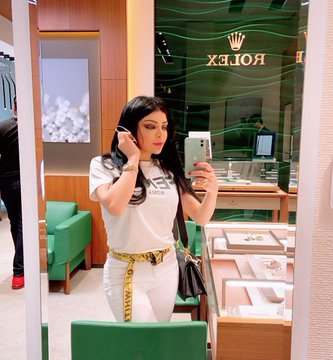 The Syrian media won many criticisms for this similarity, after some accused her of trying to imitate Haifa Wehbe and even undergo plastic surgery to increase her resemblance to her, then imitate her style of makeup, hair and fashion.
On the other hand, the Lebanese star, Haifa Wehbe, will perform a concert on February 14th, on the occasion of Valentine's Day, inside one of the major hotels in Nasr City, as part of the concerts celebrated by singers and singers in various places.
It is noteworthy that the makers of the movie "Ghosts of Europe" by the Lebanese artist Haifa Wehbe decided to postpone the release of the film in the mid-year vacation season, where an initial date was set for a period of January 8, but the work was not ready for the show at the time, to be released Another date is February 5, but also that matters have not been decided once and for all.
The film-producing company is studying with the distributed company the possibility of its release in the upcoming Eid Al-Fitr season, and during the coming days it will be decided on the deadline and the official promo will be launched, after the first promo was launched two weeks ago in which the heroine of the action appeared on a motorcycle, as Mustafa Khater and Ahmed Al-Fishawi participated in The championship.
The film "Ghosts of Europe" is the story of Karim Farouk, a screenplay and dialogue by Amin Jamal, Muhammad Abu Al-Saad and Sherif Yousry, directed by Mohamed Hamaki, in his first directorial experiences, and co-starring Ahmed Al-Fishawi, Mustafa Khater, Arwa Jouda and a number of honor guests on top of them in the name of Samra, and the movie's star in the role of the show For the half-year vacation season 2020