Young artist revealed Amy Talaat ZakariaOn the last photo of her late father, the able artist Talaat Zakaria, a few days before his death, she was from inside her car where she was driving, while the late artist was next to her, and they took the picture in a "selfie" way.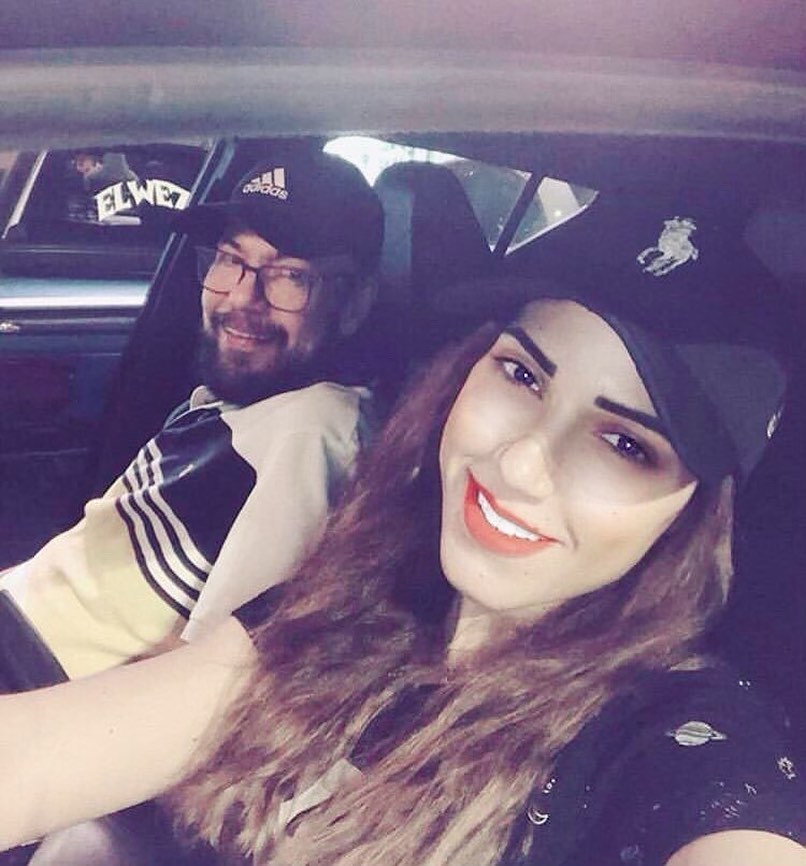 And Emmy posted the picture through her account on Instagram, accompanied by a comment: "My friend was his last picture of Baba in his life … God have mercy on him", so the artist here Zahid shared it, and commented on the picture, saying: "My love .. our Lord, have mercy on him, Lord", where she considered him Her father, especially that he was the husband of her mother and he was raised by her since childhood.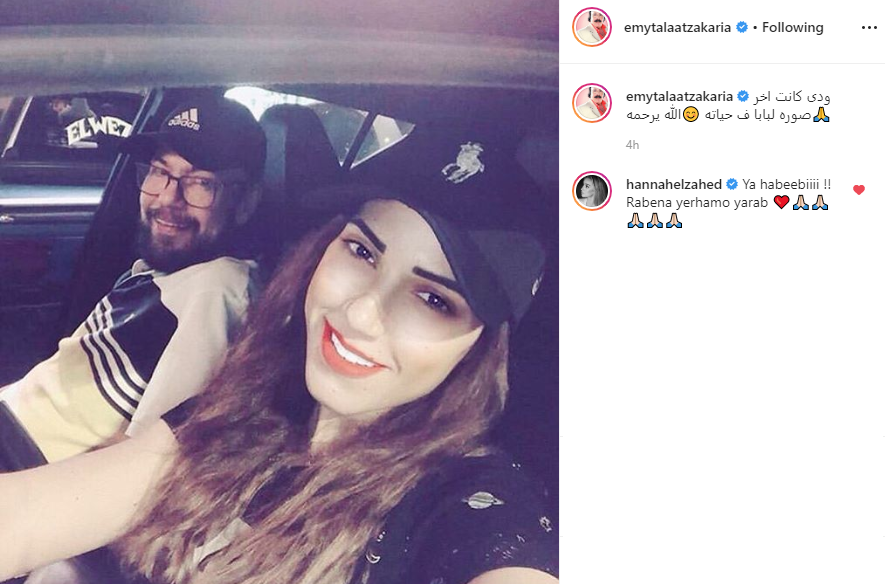 It is noteworthy that the comedian artist Talaat Zakaria, died on October 8, after a conflict with the disease, at the age of 59 years, where his health deteriorated, and he was transferred to a hospital on the sixth of October, to die there.
The late artist Talaat Zakaria was born in Alexandria in 1960, and in 2007 he developed an infection in one of the arteries of the brain, which led to his coma, but he later recovered from it.
It is mentioned that the last works of Talaat Zakaria, the movie "Halimo The Legend of Beaches", which was shown in cinemas in December 2017, and co-starring Dina, Reem Al-Baroudi, Amina, Nermeen Maher, Bayoumi Fouad and directed by Mohamed Saeed, and Talaat also recently finished filming a new movie entitled "Mawkif" With the participation of Mena Fadali, Mohamed Reda and Rico and directed by Mamdouh Zaki.