A number of activists circulated photos on social media, claiming Transferring an archaeological statue on a semi-transport vehicle in a random manner, which affects the impact, and our turn. After seeing the circulating pictures, it is clear that the transported piece is not antiquated at all. For this reason, and to clarify the matter from specialists, we contacted Dr. Amr Al-Tibi, Executive Director of the Archeological Model Production Unit at the Ministry of Antiquities, to find out The truth of the statue.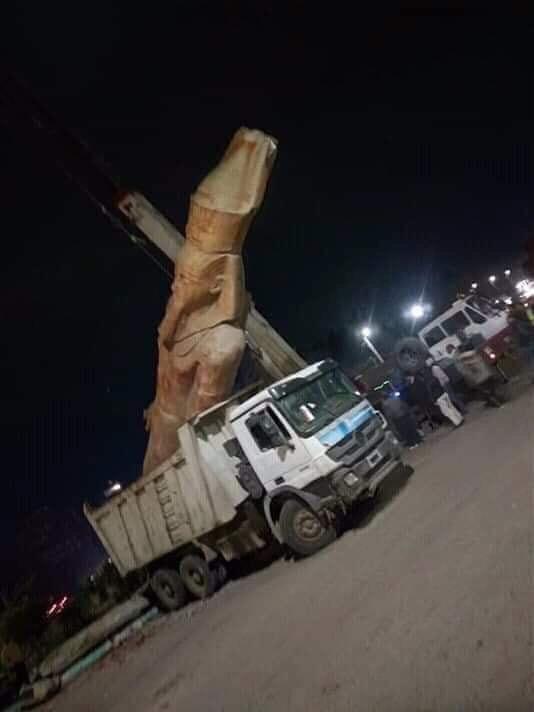 The image of the bust
Dr. Amr El-Tayeby said that the statue in the pictures is a model and not an archaeological statue, due to several factors, including the size of the original statue that cannot be transported on a car like the ones in the pictures, as such cars do not bear the weight of the original statue at all, and that works Carriage even if the statue is a clone. The pictures show that they are very random.
The Executive Director of the Archaeological Models Production Unit at the Ministry of Antiquities stressed, in special statements to "the seventh day", that the work of transporting archaeological copies is carried out within the administration by modern scientific methods and not like what was circulated in these pictures, pointing out that the statue in the pictures does not relate to any relationship with the Department of Models in the Ministry Archeology, these images are likely to be fabricated and not correct, and although this statue does not relive, a model of this size cannot be transported on an un equipped vehicle, subject to breakage.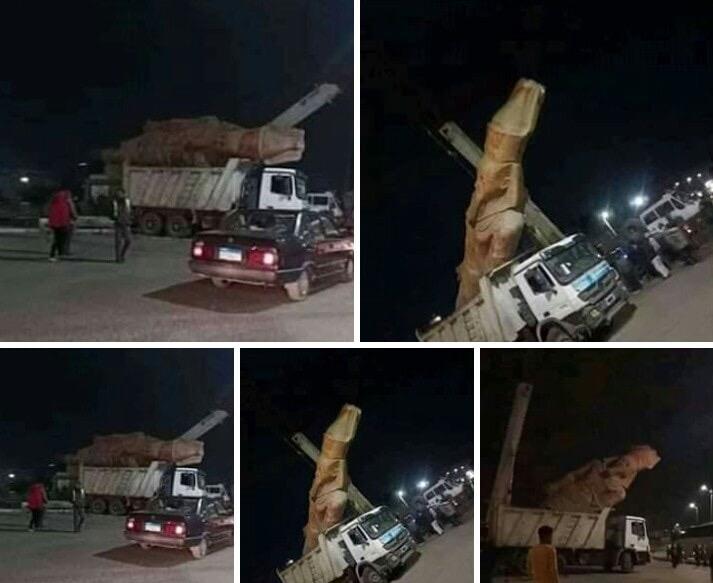 The image of the bust
It is noteworthy that Dr. Amr El-Tibi obtained a PhD in Egyptian Antiquities from the Polish Academy of Sciences and under the supervision of Dr. Karol Michlevitz, Professor of Antiquities and Ancient Egyptian Civilization at the Academy and Head of the Polish Archaeological Mission operating in the Saqqara Archeology area, and it was entitled "Representing Women in Three-Dimensional Sculpture During the Modern State" And it examined the statues of women during the era of the modern Egyptian empire, which witnessed nearly five hundred years of political stability and economic prosperity, and it is considered one of the most important and greatest eras of ancient Egyptian history.