As usual raised the singer Billy Porter Controversy with his strange clothes, as he wore a light green women's dress, his body was decorated with a large number of butterfly tattoos, during the 2020 "Critics' Choice Awards" which took place in Santa Monica, California, in the United States of America.
Billy Porter published a set of pictures of his strange appearance, through his account on "Instagram", commenting on the details of the dress, his nails and his bag, thanking everyone who helped him to appear in this photo at the ceremony.
The star Salma Hayek scoffed at his portrait, through her account on the "Instagram" website, saying: "Billy Porter looks better than me in tattooing butterflies," to respond to comments by saying: "I love you."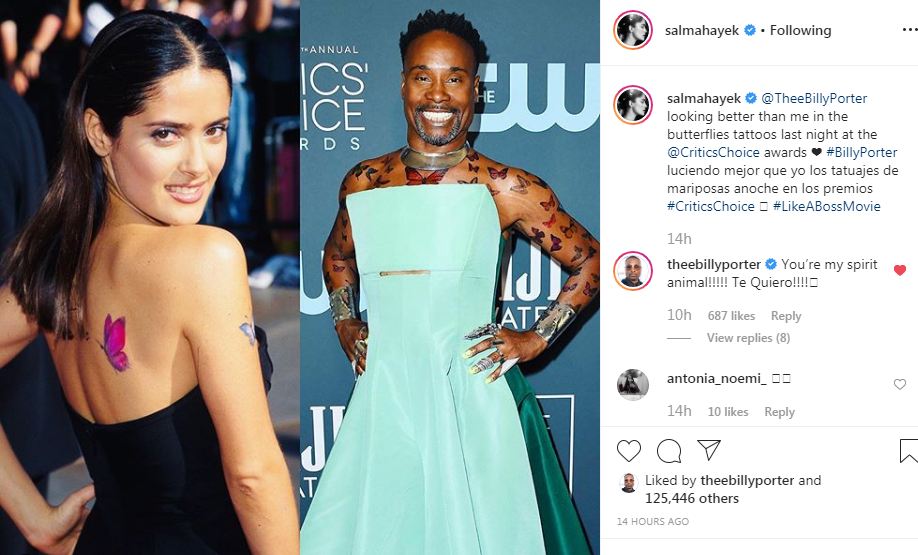 The 24th Critics' Choice Awards saw Roma winning 4 awards, the best film and director Alfonso Cuaron, photography and foreign film, a movie that narrates a year in the life of a middle-class family in Mexico City, Mexico in the early 1970s.
The film was crowned with Golden Globe awards and the film won the Golden Lion Award from the 75th Venice Film Festival, starring Yalitza Aparicio, Marina de Tavira, Diego Cortina Autri, Carlos Peralt, Marco Graf, Daniela Demisa, Nancy Garcia, Veronica Garcia, Andy Curtis, Fernando Gridaga.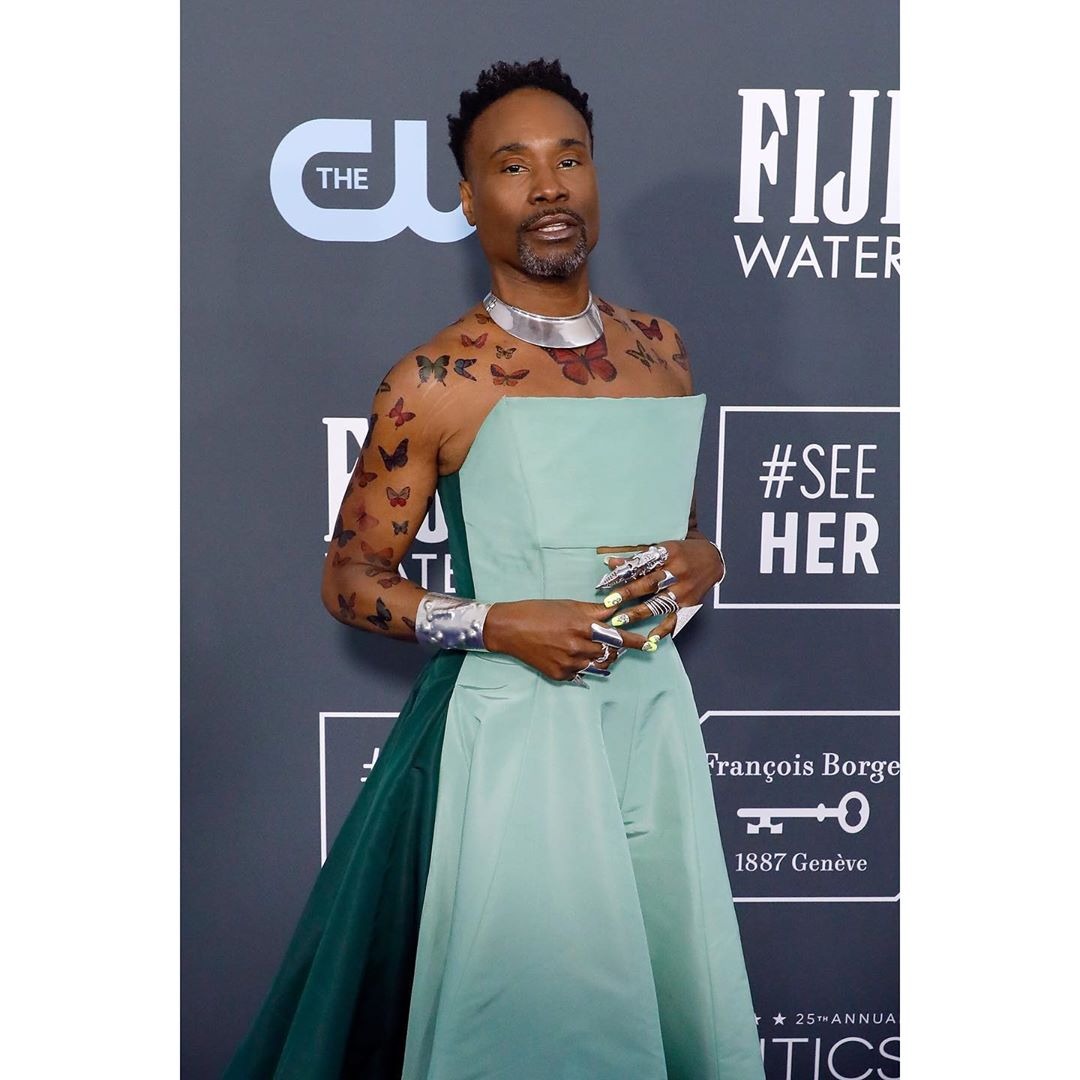 The Critics' Choice Award for Best Actor was awarded to Christian Bell for his role in "Vice" and Best Equal Actress between Glenn Close and Lady Gaga for her role in the movie "A Star Is Born," which revolves in a dramatic framework around a movie star that helps an actress and a young singer reach fame who falls in love with her. The film, starring Lady Gaga and Bradley Cooper, directed the work, and Sam Elliot, William Bailey, Eddie Griffin, Rebecca Field and others also starred.
While the Best Animation movie came from Spider-Man: Into the Spider-Verse, the Best Action movie came from Tom Cruise, Mission: Impossible – Fallout.