The Telegraph highlights the way he will live Prince Harry and his wife, Megan Merkel In Canada, where the newspaper indicated that the couple will not enjoy special treatment in Canada, and the newspaper continued in a report yesterday, when it comes to immigration and taxes, Harry and Megan will not be different from any newcomer to Canada, Queen Elizabeth adopted the plans of Prince Harry and his wife Megan , To become partially resident in Canada, but Harry's official status does not mean that the couple can expect any special treatment on many fronts, but one area in which they can obtain a unique consideration is their personal security.
Prime Minister of Canada and Prince Harry
The couple, formally known as the Duke and Duchess of Sussex, have provided few details about their plans, including where they intend to live in Canada, how much time they will spend in the country and how they plan to independence from the money set aside by Britain for members of its royal family.
"There are no provisions in the citizenship law granting Canadian citizenship status to members of the royal family," said the Canadian Immigration, Refugee and Citizenship Department, a government department, "in order to become permanent residents of Canada, they must apply through regular immigration operations."
"However, members of the royal family are not required to obtain a permit to come to Canada and remain as visitors," the statement added.
Numerous methods of obtaining permanent residency in Canada require applicants with specialized skills or high levels of education. Prince Harry is trained as a military officer at the Royal Sandhurst Military Academy, but he does not have a college degree, which lawyers have said will be a stumbling block in front of him.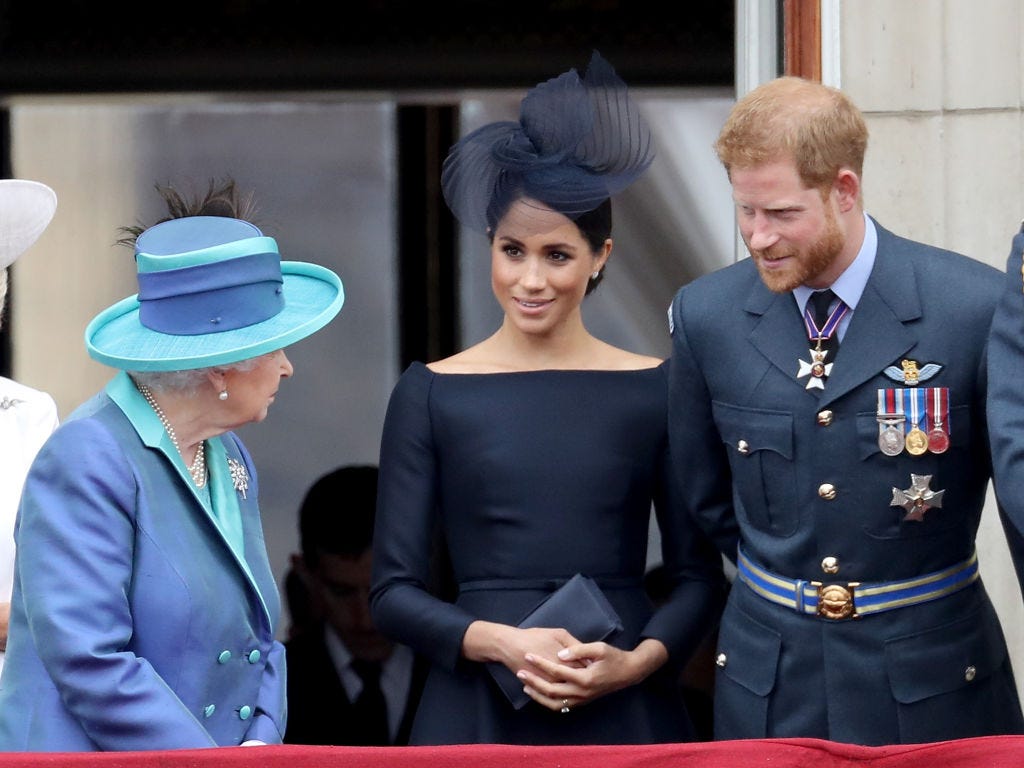 Megan, Harry and Queen Elizabeth
The easiest, and possibly the least likely, way is for the Immigration Minister to give them residency for "emotional reasons", but the question remains, will Harry say, my grandmother is chasing me outside of England? ".
The Canadian Prime Minister also confirmed that his government has not yet decided whether to cover the costs of security protection related to the decision of Prince Harry and his wife, Megan Merkel, noting that this matter will be part of the thinking stage, and talks are continuing.
"We have not had enough time to think about this issue," Canadian Finance Minister Bill Monroe commented, in response to a question about information in the British press that Trudeau had assured Queen Elizabeth II that his country would cover costs related to the security of the couple.
While the Daily Mail indicated that there is a British contribution estimated at about half a million pounds or 650 thousand dollars for this matter, while protecting the royal couple and their son Archie at about 1.7 million Canadian dollars or 1.3 million dollars annually.