10:01 am


Thursday 30 January 2020

Liverpool star Mohamed Salah led his team to achieve a precious and precious victory from the heart of the English capital "London" after beating West Ham two goals without response in a postponed meeting from the 18th week in the Premier League competitions.
Salah was able to contribute to Liverpool's two goals in the box of the "hammers" after he scored the first goal from a penalty kick in the 35th minute, and "Mo" made his second team's goal after a wonderful pass by teammate Alex Oxlade Chamberlain.
This victory made Liverpool after 24 rounds of the league sit on top after achieving 70 points, making the difference with second-placed Manchester City 19 points.
"Masrawy" reviews in the following lines, the most prominent British newspapers about the role of Salah in Liverpool's "record" victory at West Ham's account:
Salah leads Liverpool to historic victory
The British newspaper "Daily Mail" reported that Mohamed Salah played a big role in his team's victory at Liverpool at the expense of West Ham in the meeting held on the "Olympic" stadium in the English capital "London".
The newspaper pointed out that Salah contributed to a historic victory for the benefit of his team, as Liverpool managed to win all the Premier League clubs during this season, which was achieved for the first time in the history of "Reds" during its matches in the Premier League.
"The 16th Goal"
"The Sun" newspaper shed light on Mohamed Salah's goal in the West Ham window, where "Mo" managed to score the goal of his first team in the match from a penalty kick.
The newspaper added that Salah succeeded in reaching his 16th goal of this season as he scored 12 goals in the Premier League this season to continue to approach the top scorer of the competition, Jimmy Vardi, Leicester striker, who leads the standings with 17 goals.
The newspaper praised the series of victories achieved by Liverpool during this season after the giant "Merseyside" reached its 70th point, making it 19 points away from its second-placed Manchester City.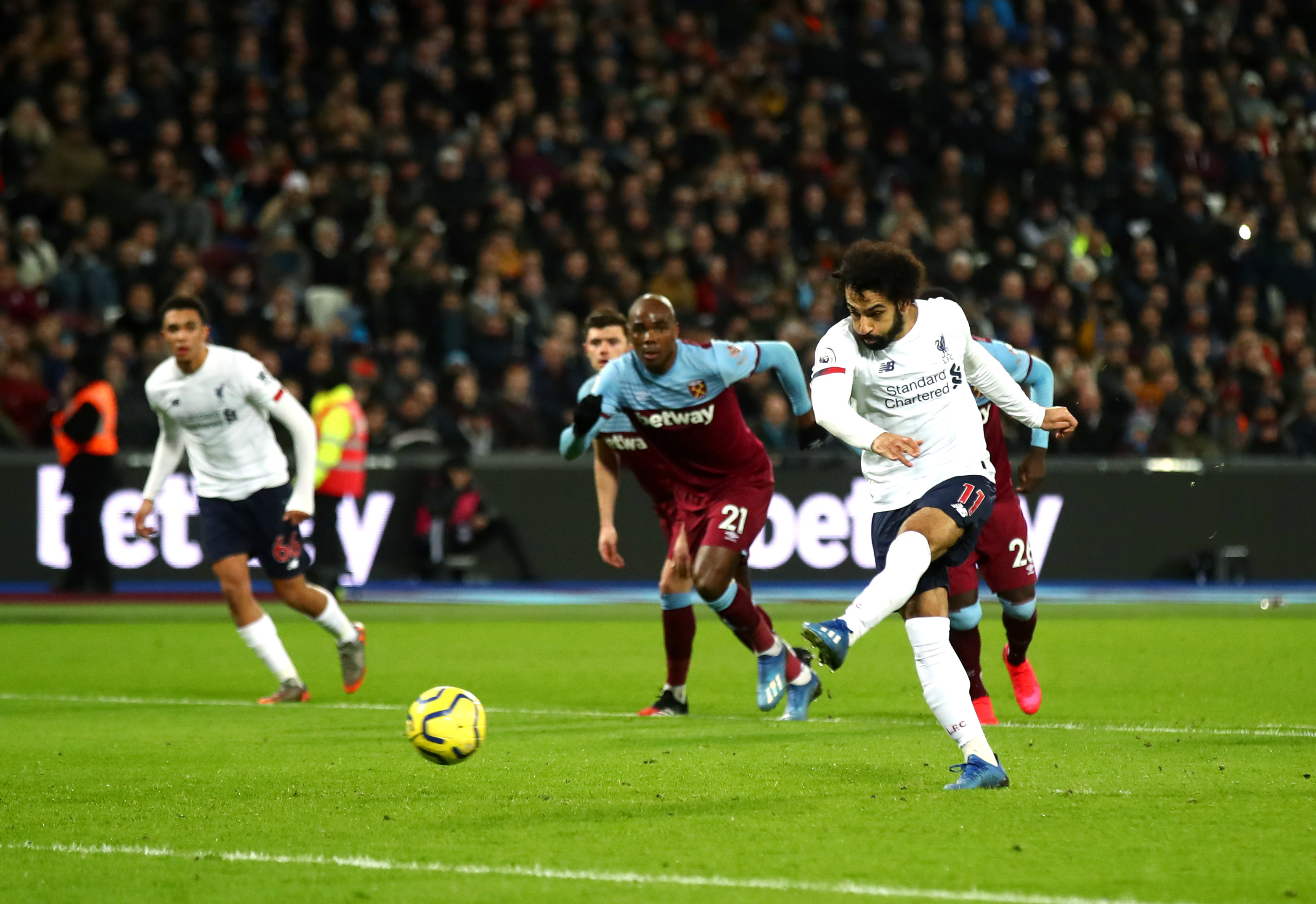 "Salah maintains Liverpool's dominance"
The British newspaper "Mirror" praised the level presented by Salah in yesterday's game after he scored and made a goal for Chamberlain.
The newspaper said that Mohamed Salah played a major role in maintaining Liverpool's dominance in the English Premier League after the Reds achieved their 23rd victory this season out of 24 games.
Liverpool record
British newspaper "Metro" described Liverpool's numbers after beating West Ham as "standard" after defeating all Premier League clubs during this season.
This achievement, according to what the newspaper made clear is the first in the history of Liverpool throughout his participation in the local championship.
The newspaper highlighted Mohamed Salah, who led his team to victory for the 23rd time, which contributed to widening the difference with Manchester City – the champion of the last two copies – to 19 points.