Spread on social media, a document containing the personal data of the artist's villa Nancy Ajram, Which shows his residency card in Lebanon and that it has expired since last September, which indicates that his presence is illegal in Lebanon and confirms the incorrectness of his work information in Fadi Al-Hashem's house because he will not allow the work of a person whose residency has expired.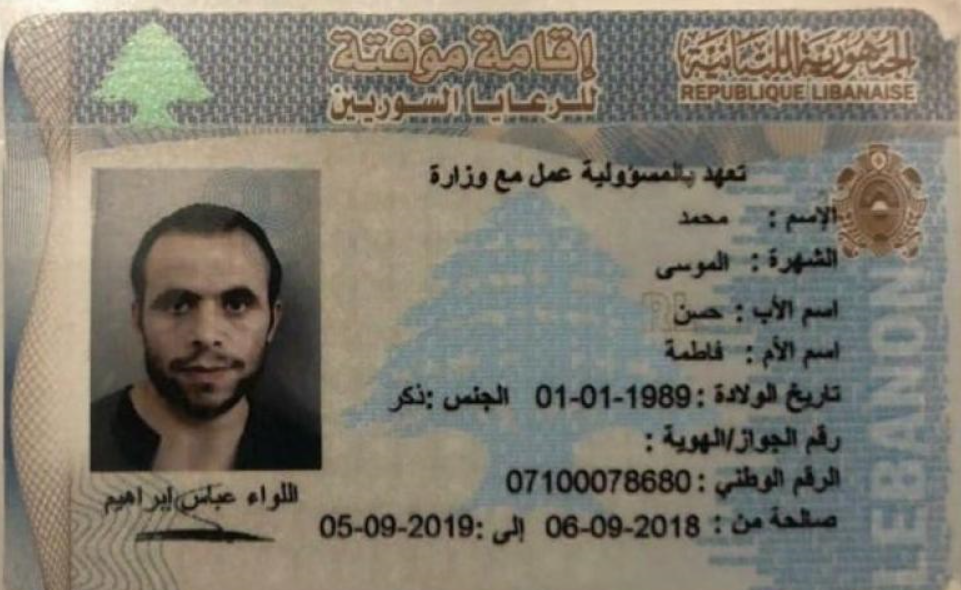 This information caused a sensation among the followers on the communication sites and was widely circulated, considering that the break of the young man for his residence is contrary to Lebanese law and therefore his presence on Lebanese territory is illegal, especially since the Lebanese state has put new restrictions on renewing the temporary residence of Syrians in Lebanon, and therefore it is almost It is impossible for Al-Hashim to allow the dead man to work in his home because he was not entitled to work in Lebanon.
The leak of this document comes after the stirring statements that the murdered wife said yesterday, that even if her dead husband was a "thief", what would he lack the star and her money for something, confirming that he was a very religious person and never thought about stealing, and on the day of the accident, he took with him his son's pistol "Hassan", meaning that everyone who sees it will know that he is a children's gun, not a real one, confirming in a telephone conversation with the Lebanese channel Al-Jadeed, that it is impossible for her husband to do that, and even if he did and entered the theft, would this have decreased Nancy's money?.
Many of the rumors had been linked to the accident, which the legal team of the Lebanese artist and her husband, Dr. Fadi Al-Hashem, try to refute and respond to them first, before these rumors continue to spread, but in contrast, some interesting facts appear in the case, which makes the public opinion and the followers of Closely to this riddled issue is always confused about what is fact or allegations and allegations.