You left our world today January 16 Beautiful star of time Actress Magda Al-Sabahi, Which summarized her artistic career through her book entitled "Magda Al-Sabahi's diary" by Mr. Al-Harrani, in which she stated that she was assassinated in Beirut because of the movie "Jamila Bouhird" by some French fanatics, Magda says about the movie: I wanted the last scene at the end of the movie It includes various groups of revolution and revolutionaries in the whole world talking about a beautiful crisis that is the crisis of Algeria, all the occupied Arab lands, and all the victims of the occupation in all parts of the world.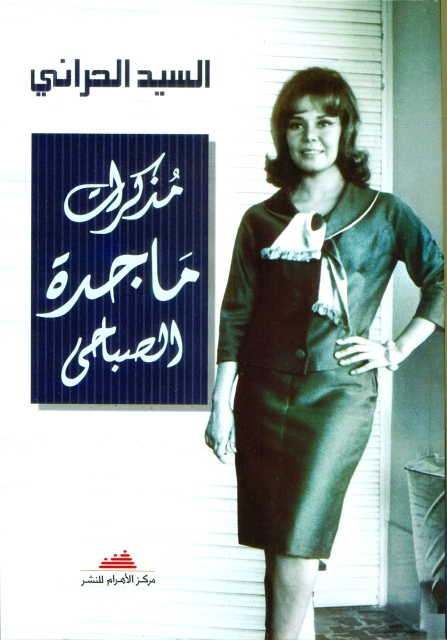 image
In her memoirs, Magda explained that Dr. Tharwat Okasha, the former Minister of Culture and Guidance at the time, demanded that the end scene include groups in which only Africa appears, and the director Youssef Chahine did what Okasha wanted, adding that she was not satisfied with this scene.
Magda followed Al-Sabahi, filming ended and was attended by Fathi El-Deeb, the Supreme Committee of Algeria and Ahmed bin Bella, who then became the first president of Algeria in 1962 to see the film in the studio, and they stood at the end of it, and Ben Bella and those with him paid the Algerian military salute, pointing out that they clapped very hard They thanked her for the gift that the French occupation crime trusted
Magda Al-Sabahi added that the film was shown at a radio cinema in 1960 and 1961, the year in which it was decided to execute Jamila, and there were demonstrations inside the cinema and chants of the liberation of Algeria.
Magda Al-Sabahi represented Egypt in most of the international festivals and international film weeks and was chosen as a member of the cinema committee of the specialized national councils. She won many awards from the international festivals of Damascus, Berlin and Venice International. She won the award of the Ministry of Culture and Guidance, she married in 1963 from the artist Ehab Nafi, who gave birth to her daughter Ghada and after her divorce She did not marry a second time.