The artist embodies Thursday meeting In her new movie called "For Girls Only", the character "Ward", who works as a saleswoman in a clothing store, and is going through difficult circumstances that occur to her after the death of her father, where he discusses a large women's issue concerning women, and the film is scheduled to participate in a number of local and international festivals, and participates In his heroism next to the meeting of the actress Gina Selim, Menna Jalal, Li Li Qasim, and written by Ayman Selim and directed by Sayed Al-Hussaini.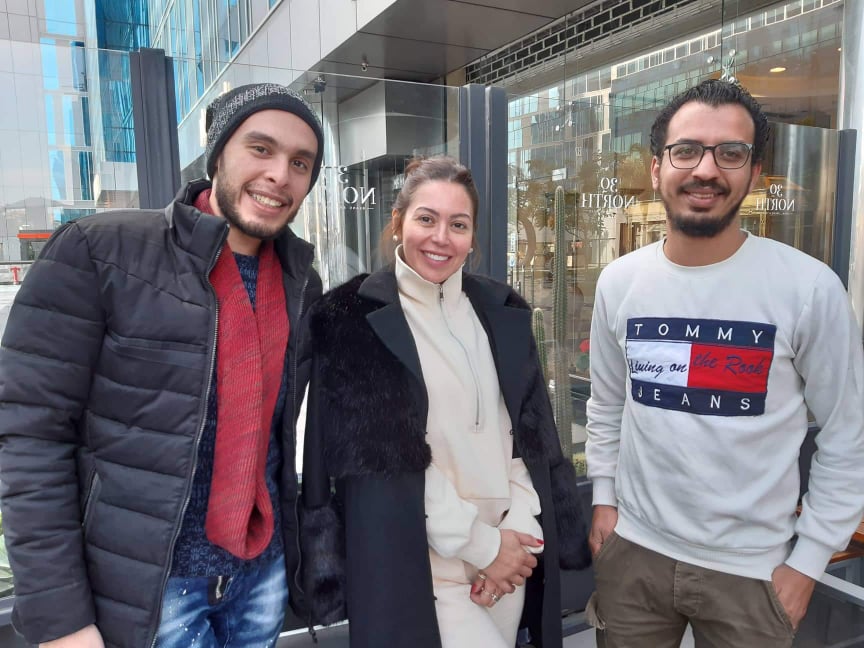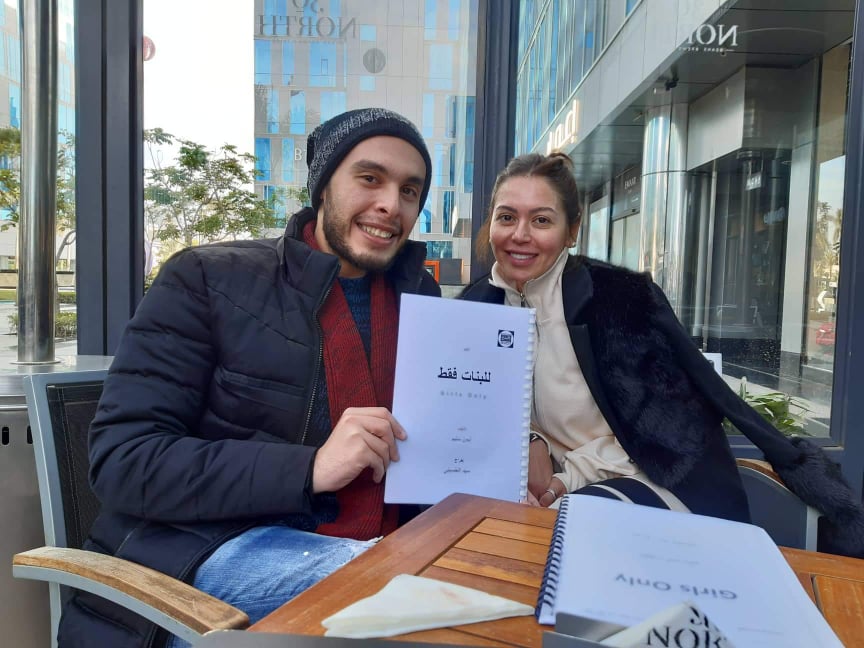 The artist recently announced Thursday's meeting with the release of her first song as a video clip, during the next few hours, which is the propaganda song for the animated movie "Knight and Princess", and Thursday's time, her fans, by publishing the official poster of the song on its official page, "Instagram", and commented on it saying : "Wait for the first music video for me within hours … Oh Lord, do you like it?"
It is noteworthy that the movie "The Knight and the Princess" was presented in the third session with "El Gouna Festival", which was written and directed by Bashir El-Deek, and a number of artists participated in the vocal performance, including Medhat Saleh, Donia Samir Ghanem, Mohamed Henedy, Abla Kamel, Majed Al-Kadwani along with Abdul Rahman Abu Zahra.
Al-Khamisi's meeting stated in one of the TV programs, that her talent for singing was not new, saying: "I was rich while I was young in Abu Dhabi, and I was a singer. When I came to Egypt, I entered the Institute of Performing and Performing Arts. I take all my time to sing in the knight and the princess."
The last works of the artist were to meet Al-Khamisy, the series "Doors of Doubt" starring the artist Khaled Selim, Ahmed Salah Hosni, Tamer Shaltout, Nabil Issa, Aisha bin Ahmed, Jihan Khalil, Abdul Rahman Abu Zahra, Tariq Sabri, Mayar Al-Ghaiti, written by Muhammad Nair, and directed by Ahmed Samir Faraj. .
The series revolves in 60 episodes of a murder that occurred 10 years ago and its papers are reopened again, making the work witness a state of struggle among its heroes to prove the innocence of each person on this charge.