Subject Artist Ramy Gamal for surgery, and Ramy did not reveal the reason, Asking his fans to pray for him a speedy recovery.
Rami wrote on his Twitter account: "It was a difficult and long day at dawn for the day, so that they could prepare me for the morning ball operation, God willing, we ask God for kindness as I used to."
Rami Jamal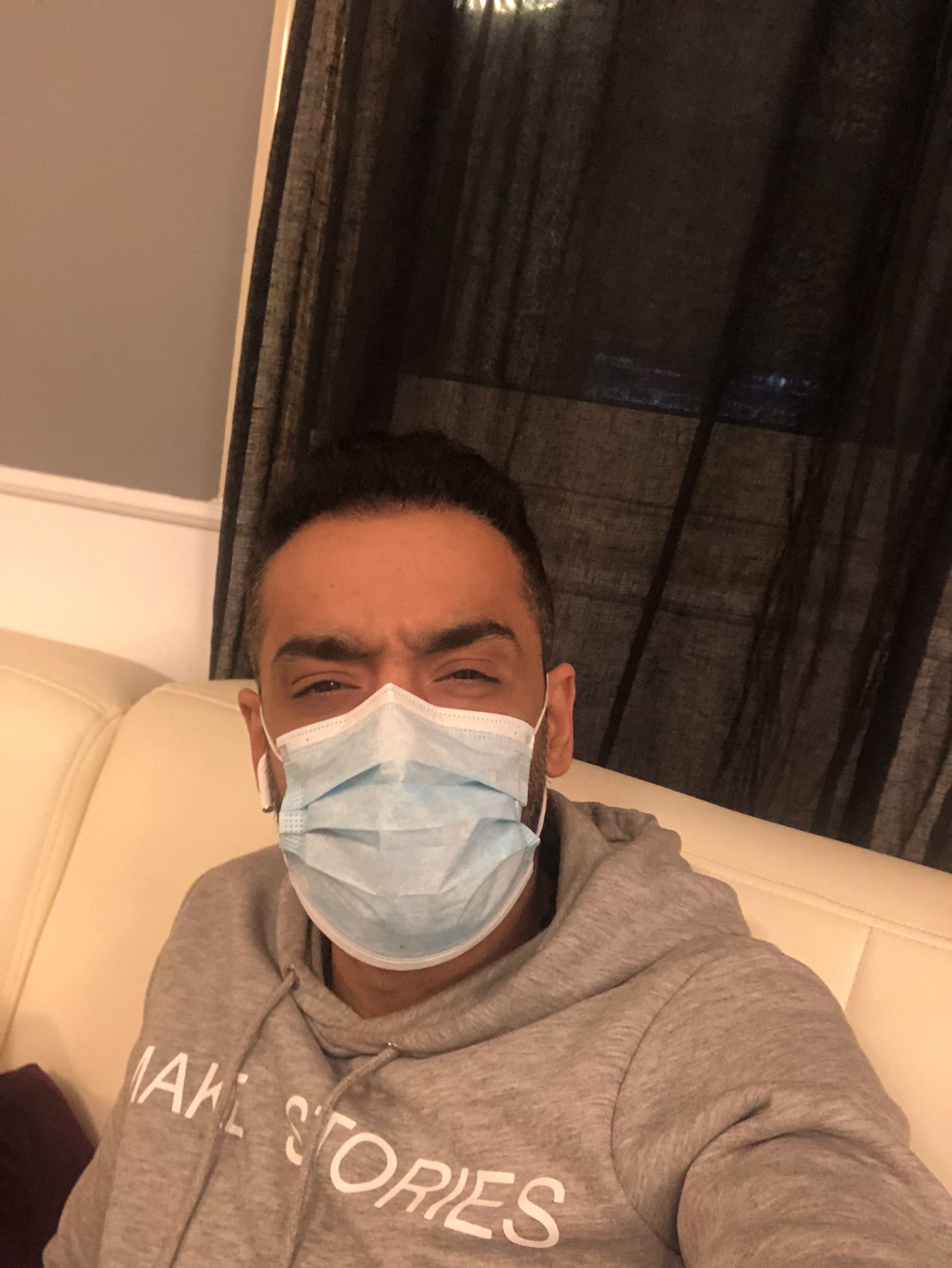 On the other side, singer Ramy Gamal is preparing to release his new album, which includes a number of songs in which he cooperates with a number of poets, including Ayman Bahgat Qamar, Tamer Hussein, Mohamed Atef, Ahmed Al-Malki, Shady Nour, Mustafa Hassan, Muhammad Abu Nimah, Rukia Abdel Aziz, Ahmed Erfan , Ahmed Tabarak, and Tariq Faisal. As for the composers, they are Madian, Yasser Nour, Bilal Sorour, Muhammad Anis, Gharib and Sherif Badr, and a number of songs composed by Rami Jamal, distributors Toma, Ahmed Ibrahim, Tamim, Karim Abdel Wahab, Sherif Makkawi, Wissam Abdel Moneim, Ahmed Moroccan, Wissam, and Nader Hamdy.
Ramy Gamal's latest albums, entitled "Layalina", which included 17 songs and achieved great success, including: "Bahoul Ansaki", "Raha Lahleh", "Mafish Mina", "Hakhounak", "First Look" and others, and cooperated in it with A large number of poets and composers, including: Ayman Bahjat Qamar, Nader Abdullah, and Bahauddin Muhammad, in addition to Amir Toeima, Tamer Hussein, Toma, Median, Muhammad Yahya, Nader Hamdi, and Tamim.
The last appearance of the star Ramy Gamal with the star Tamer Hosni in his huge concert, as they lit the concert with their most beautiful songs among their fans and lovers under the slogan of the full number in the Al-Manara Center, which ran out of all tickets presented to him despite the difficulty of the timing of the exams and the cold weather, in December last year, where He performed a number of his famous songs, and the audience kept saluting him and encouraged him, as an expression of their love for him and his support in his last ordeal..