Senegalese participated Elio Badji, the new Al Ahly striker In the course of the day currently taking place on the Al-Tic stadium, where the new striker wore the red shirt, although the player was satisfied with qualifying and running around the stadium, and Badji appeared at the headquarters of the Red Castle on the island, and the new striker met Alio Dieng, the Al-Ahly midfielder, as was Syed Abdul Hafeez, the ball manager. Al-Ahly club a quick session with the new team striker Alio Badji after the player appeared in the club for the first time.
Abdel Hafeez's session with the Senegalese player came in the first welcoming office after signing with the Red Castle for four and half seasons starting from January this year, coming from the Austrian Rapid Vienna club..
Abdel Hafeez welcomed the Senegalese player and wished him success in the national experience, as the Swiss technical manager, Rene Weiler, welcomed the Senegalese player before the start of the current team's training session at the Altche stadium, in preparation to face the Arab contractors in the Premier League tomorrow, Sunday..
Al-Ahly received from the Rapid Vienna club a medical report on the injuries suffered by the player during the last period, and the officials of the Red Fort were assured of the player's condition and that he did not suffer successive injuries. Badji is subject to a medical examination today, Friday, after contracting him for four and a half seasons starting from January this year in exchange for two million euros paid by Al-Ahly to the Austrian club in two installments within a year and a half year.
In this regard, Amir Tawfiq, director of contracts for Al-Ahly, said that the Rapid Vienna Club is very organized, explaining that the Austrian club gave Al-Ahly a full medical report on the player's position on injuries since he transferred them.
Senegalese Alliou Badji expressed his happiness by joining the Red Castle, and Badji said in statements to the official site, "I am in Cairo now .. Oh my family, the very important step in my professional life and I wish success for you and me to achieve the African Champions League championship, I am returning to my continent and know the value Al-Ahly and I am sure that I will develop and gain a lot in this ancient club, and I know the size of the pressures in Al-Ahly, but that I always have positivity, and do the best I have of effort and race, sometimes it strikes and sometimes it skips, but the important thing is that you keep trying as hard as you have to succeed.
Badge first run
Yo Badji
Badji, Al-Ahly striker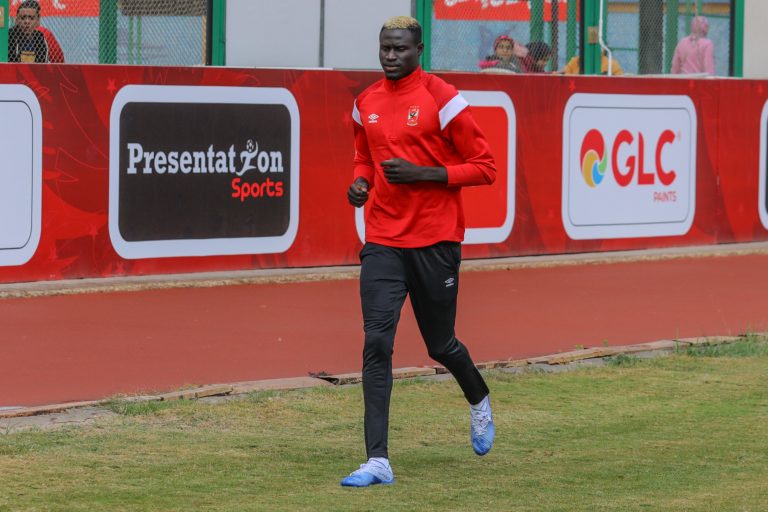 Badge with Al Ahly shirt
Badge in the touch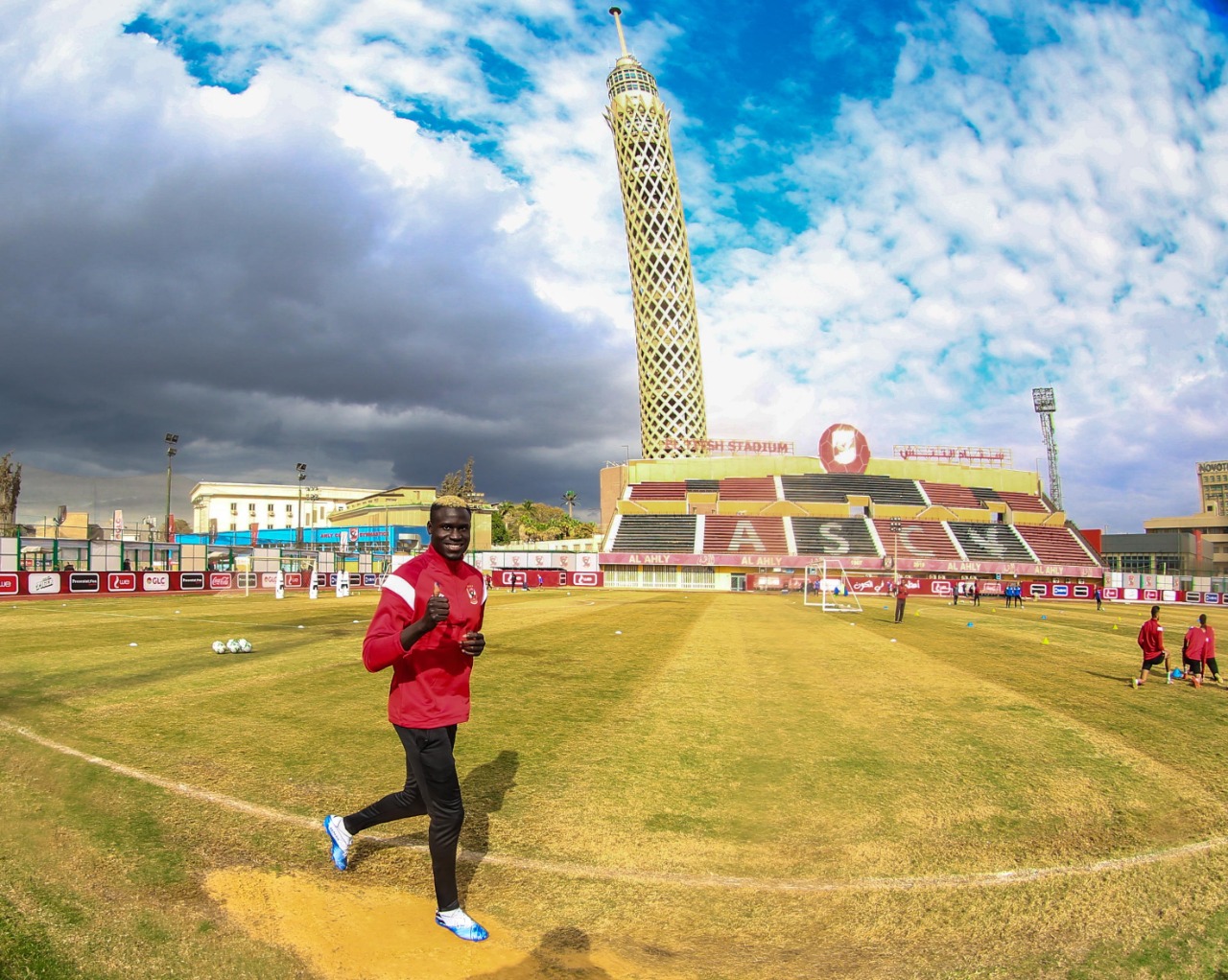 Badji in the training of Al-Ahly
Badji with Al Ahly shirt