The star congratulated Mona Zaki on her friend The star Yasmine Abdel Aziz On her birthday, she was born on January 16, 1980, and Mona published two pictures of Yasmin Abdel Aziz via the Story feature on her account on Instagram, and she wrote on it saying: "I love you my love and every year and you are good", to return Yasmin to publish a picture of congratulations Mona Zaki to her via her account on Instagram And she said, "I love you."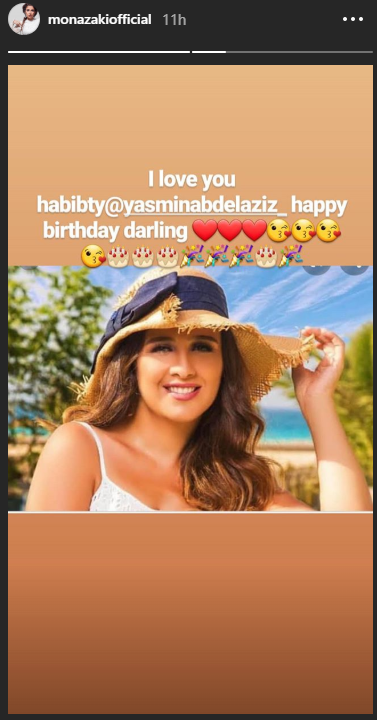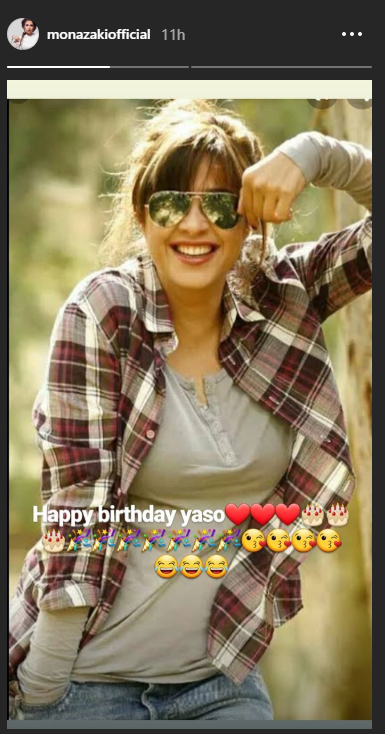 The star, Yasmine Abdel Aziz, will compete in the upcoming Ramadan race, with the series "We Love Tani Les", produced by Synergy Company, and the artist Sharif Mounir and the artist Karim Fahmy, and Sawsan Badr joined the series and was written by Amr Mahmoud Yassin and directed by Mostafa Fekry, as the company currently producing Abram The rest of the contracts with the actors.
In a related context, the work author, Amr Mahmoud Yassin, continues to write the episodes of the series, where he delivered the first 5 episodes of the work, which takes place in a social and exciting framework, to deliver the rest of the episodes during the coming period, especially since the desire of the producer to start filming the series and finish it sooner. A time in preparation for its presentation next Ramadan.
The series "We Love Tani Les" starring Yasmine Abdel Aziz, Sharif Mounir and Karim Fahmy. The selection of the rest of the artists participating in the action championship, which takes place in a social and romantic framework that includes some comic scenes, is about the problems of the couple and the family in general, where an issue is discussed from the reality of society and most suffer Couples.
The last work of Yasmine Abdel Aziz was the series "For the Last Nafs" written by Amin Gamal, Abdullah Hassan and Tareq Al-Kashef, directed by Hossam Ali and produced by Synergy and starring Yasmine Abdel Aziz, Fathi Abdel Wahab, Ahmed Salah Hosni, Ahmed Al-Awadh, Ihab Fahmy, Mohamed Ezz, Tharaa Jbeil , Ahmed Kamal, Hazem Ehab, Mourad Makram, Ismail Sharaf, Hind Abdel Halim, Heba Abdel Ghani, Awatef Helmy, Mostafa Hashish.