A state of extreme fatigue, exhaustion and loss of nerves dominated the medical teamsA group of doctors and nurses in Wuhan, China, which has been struck by the deadly Corona virus since the end of last December, and has led to dozens of deaths and thousands of people infected with this new virus, which appeared for the first time in this city as a focus of the outbreak of the virus in the world.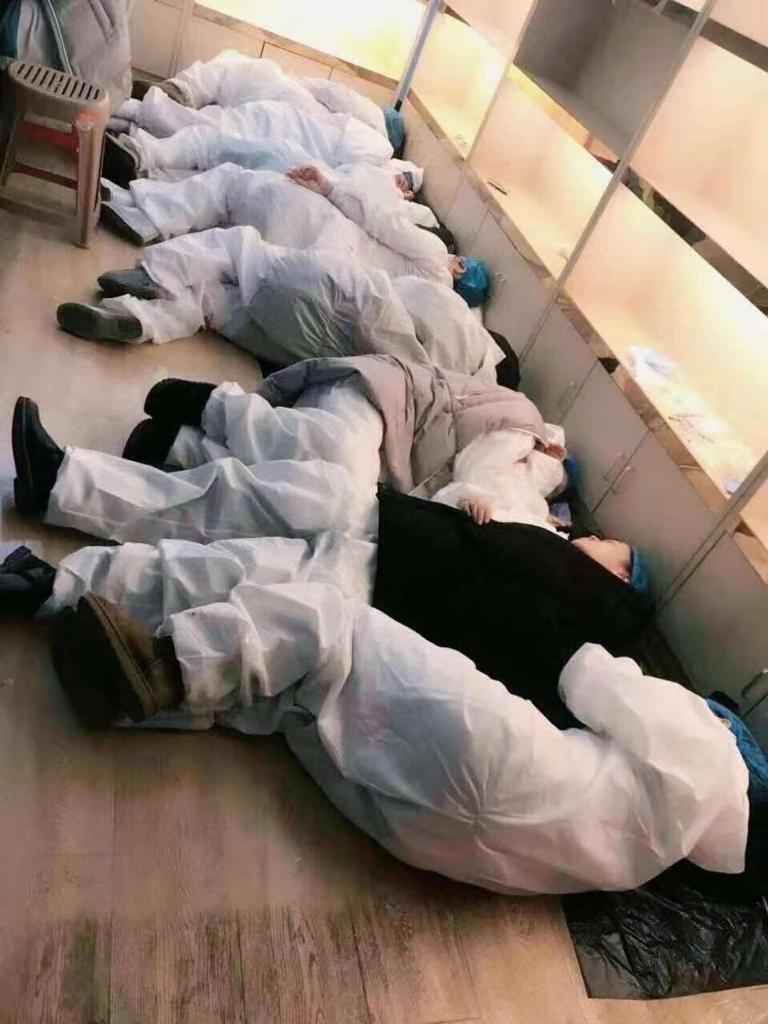 And "the seventh day" obtained pictures from the Chinese city of Wuhan, showing how tired the medical teams who lay on the floor and the chairs to take a rest after long hours of uninterrupted work to treat and assist the thousands of patients who visited hospitals to be infected with the Corona virus.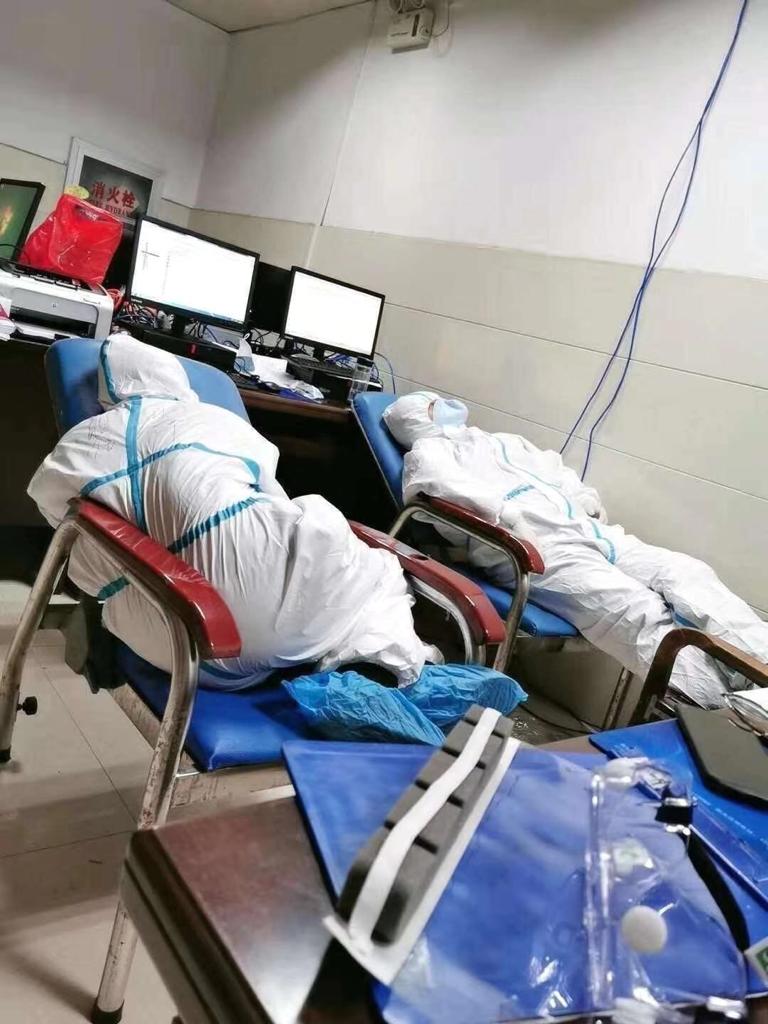 A number of social media pioneers also circulated a video showing a "paramedic" in Wuhan, China, crying and shouting, "I cannot bear all this" after spending long hours working day and night without interruption in treating people with the Corona virus, and the video was taken at Bohan Hospital Corona Outbreak Center, and other footage showed a exhausted doctor speaking to the hospital director over the phone loudly and nervously.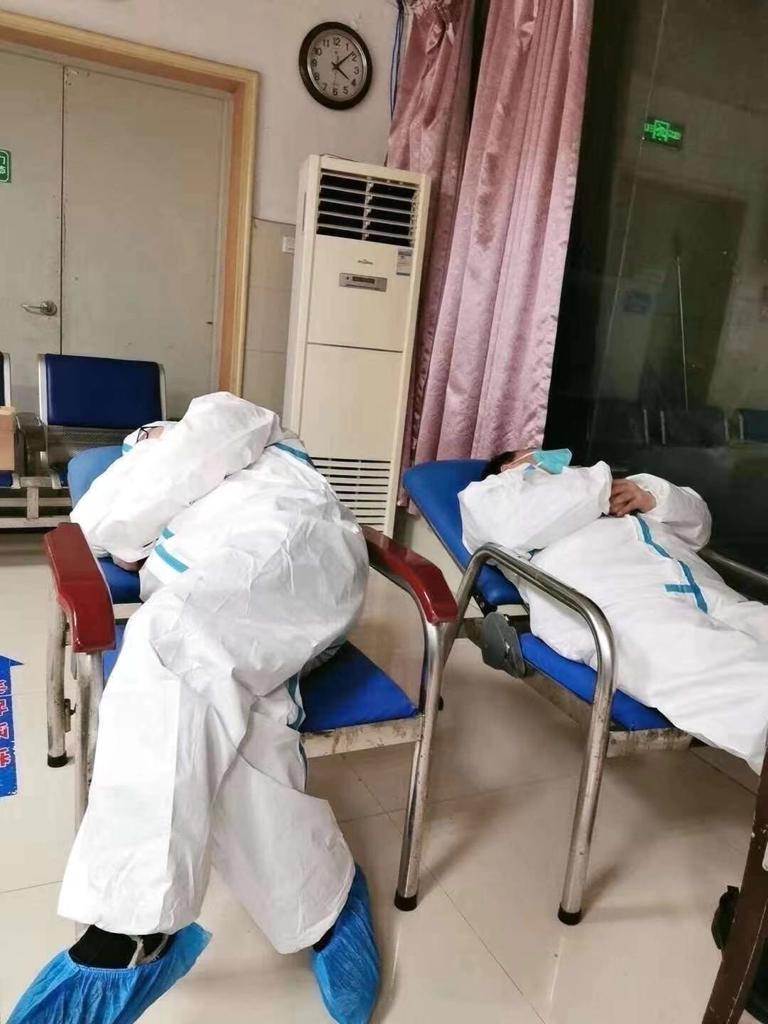 It spread to Chinese social media last week but was deleted after that, and the doctor appears screaming for not getting help treating patients with the deadly virus, and as a result, he had to work non-stop, as he heard through the video.
The coronavirus has killed more than 100 people, all of them in China, and infected thousands. The health crisis has prompted authorities to quarantine at least 56 million people living in central Chinas Hubei Province and cancel Lunar New Year celebrations across the country..