<
div id="articleBody">
The able artist George Sidhom, in good health and high morale, appeared in his latest photo with Hani Ramzy and his two brothers, Amir and Ihab.
Lawyer Amir Ramzy published the picture through his Facebook account, accompanied by a comment: "Every year, Professor George their master and Dr. Linda Tayebin, it is necessary for the beginning of the year to be satisfied with the health of our dear friend, a happy year for you."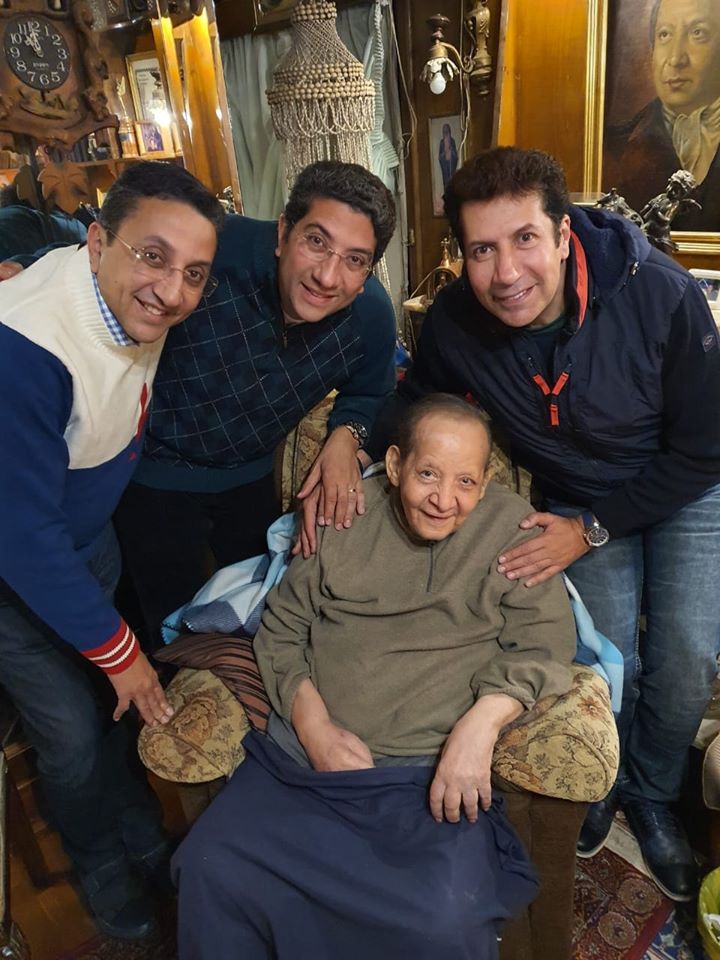 And Dr. Linda, the wife of the great artist George Sidhom, revealed an artistic surprise for her husband's audience that will be announced in the coming days, thanks to the artist Samir Ghanem and his wife, the artist Dalal Abdel Aziz, and wrote via her account on Facebook: "Soon, a wonderful surprise for the able artist's audience. George is their master, my husband and my life partner. May God protect him, O Lord, and every year, and his long-standing fans, with one thousand best regards, my respected artist Samir Ghanem and the beautiful artist Dalal Abdel Aziz .. Thank you very much for your dear love. Greetings to you.".
Last May, George Sidhom celebrated his 81st birthday, among a large group of his friends, including Dalal Abdulaziz, Donia Samir Ghanem and Nadia Lutfi, who organized the party, in a rare appearance after suffering a stroke some time ago, and his inability to walk.
It is mentioned that the last artistic appearance of George Sidhom was several years ago in one of the advertisements, with the participation of both Samir Ghanem and Sherine, the heroes of the married play, where everyone appeared in the same clothes of the characters that they presented in the play and in the same decor that was prepared specifically for the reunification of the work team After many years.
The artist George Sidhom was born in Gerga in Sohag in 1938 and joined Ain Shams University and graduated from the Faculty of Agriculture in 1961 and then met with his colleagues Smirghanim and the guest Ahmed and created a three-stage band with them that worked in the theater and television, and they glowed in the first puzzles of Ramadan directed by Mohamed Salem, and they also participated Together during this period starred in a large number of films and plays.