Film director confirmed Yousra Nasrallah He learned in the school of "Youssef Chahine", and the beginning with him was in the film "Goodbye Bonaparte", adding: "We have been working with him for 3 years, and then I started in the world of cinematic writing and the beginning was with the movie (Summer Thefts) 1988".
"Nasrallah" added, in the intellectual meeting that gathered him in the audience of the Cairo International Book Fair in its 51st session, that he did not learn from "Shaheen" to show himself in the work, but he learned from him to enter any new work as if it was his first movie, saying: "Shaheen did not He was a humble person in his life, he was a narcissist, but he was a very humble person during his work, "stressing that he learned from many people who had influence on him, and that he always used the phrase Picasso" Your job is that you remain forbidden, you must take from each one and add to yourself. "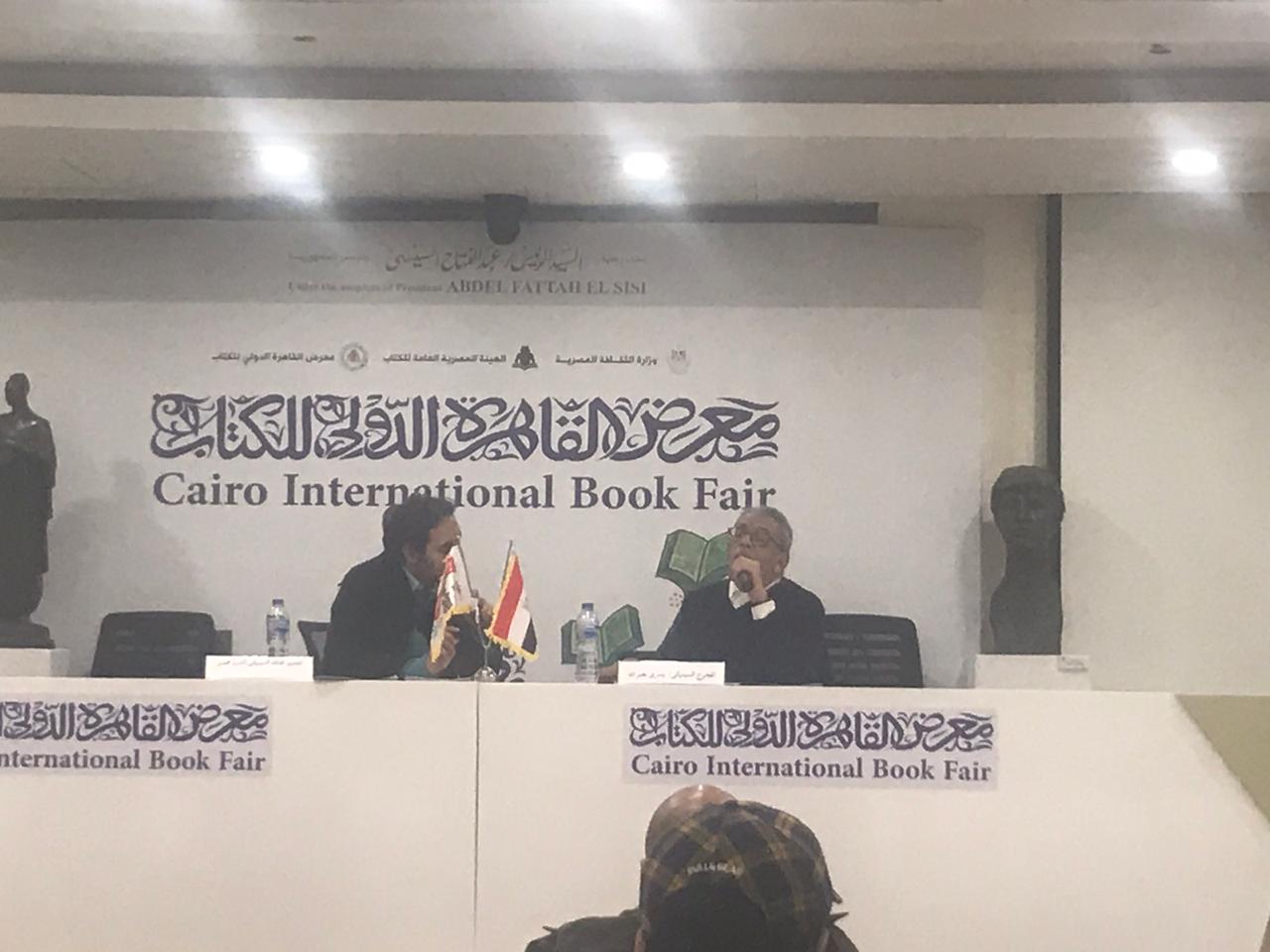 Yousry Nasrallah pointed out that he is the type who likes to prepare well for his work, and in the sense of the feeling that he wants to communicate to the viewers, and this is something that he cannot teach to others, explaining that the idea of ​​working with Youssef Chahine in "Alexandria Violin Violin" was a "nightmare" because Youssef Chahine was Represented inside the work, and does not forget his role as an actor, and he was always criticizing me saying: "You are a donkey, you do not understand anything, you are better for you to shop lorry", indicating that it was a difficult period in the work.
Director Yousry Nasrallah added that "Gil Jacob", the head of "The Cannes Festival" previously, considered that Youssef Chahine was his personal enemy, even though they were friends, but in his book about celebrating the 50th anniversary of "Cannes Festival", he did not mention the name "Shaheen", stressing that insistence Shaheen on the presence and narcissism was a reason to put the Egyptian cinema in the way of world cinema, explaining that in the Venice Festival they told Youssef Chahine, "You should let me Egypt," he replied: "And he told him that Fellini is the Shaheen of Italy."
And Yusra Nasrallah added that when he reads a scenario, he still searches for ideas and discusses his feeling and vision, and we feel that he is a mail that conceives this speech, which begins directly, and this is the reason for delaying his work and the period between each movie.
Yousry Nasrallah said: "At first I felt that the actors would not take me seriously, being a graduate of economics and political science, and all my experience boils down to working with Youssef Chahine, but my advantage is that I did the acting and I do not choose the actor just because of his name," There is something I see in the actor Convince me of it. "
Yousry Nasrallah continued: "Ahmed Zaki was going to die and playing a role in the movie (Mercedes), and Youssef Chahine was the one who gave him the scenario, and I said to him," Oh Ahmed, I cannot make you white ". He replied:" You who donkey do not know you go out and do not want me to play the role. " ".
---
---