Although the distribution ceremony has ended Academy Awards 2020, And private parties that follow the Oscars, but it is still in control of the global trend with many events, and the last of those events was the emergence International singer Adele- Adele In post-party partiesAfter-Party".
The 31-year-old star grabbed the spotlight in the post-Oscar ceremony, with the new New Look, which she appeared after continuing to lose weight heavily, and wearing a dress in gold.
Polish anchor succeeded Kinga Rusin, In taking a picture with the global star Adele From inside the party with great difficulty, despite the imposition of a cordon on these concerts to prevent filming completely and entering the press, Rosen published her photo with Adele via her personal account on the Instagram photo site, after the ceremony ended.
The Polish anchorwoman spotted the appearance Adele At the ceremony, many attendees gathered around it, and despite the presence of less than 200 Hollywood celebrities at the ceremony, it succeeded in grabbing attention. The Polish presenter also spotted the singing atmosphere led by international singer Beyonce and her husband, the international singer. Jay-ZThe ceremony included a large number of celebrities led by Reese Witherspoon, international superstar Jessica Alba, Anthony Anderson, and international singer Rihanna.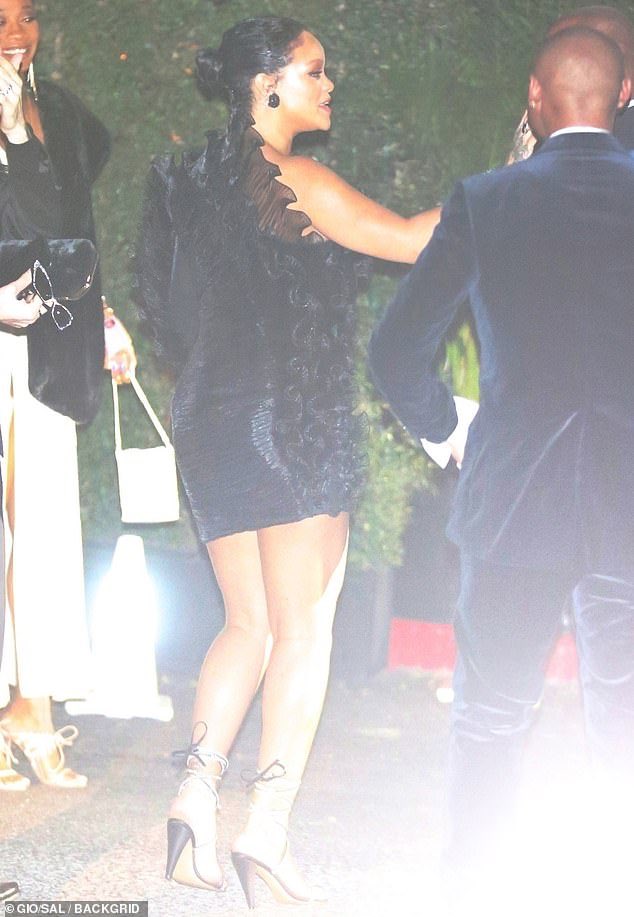 Rihanna before she entered the party
Rihanna
In another context, according to the director of the global star's business, reported by the Daily Mail, this year will be the deadline for the album's display, after the recent period witnessed an outrage from the international singer's audience after many rumors spread of the album's presentation last November..
According to the newspaper Music Week, The pop site Music News FactsLast October, he confirmed that the album will be released permanently last November, which angered the public after it was postponed indefinitely, and the new album will be titled perky as hell, And will include many songs related to the passion, which characterized the star in her previous albums, which she presented at the age of 19, 20 and 25, which will not differ much in the new album that comes at the age of 31.
Polish broadcaster Adele