reconciliation The singer Mohamed El-Sharnoubi With producer Sarah Al-Tabakh, after a dispute that lasted for 7 months, when Al-Sharnoubi decided to return again to the "Earth Production" company owned by the producer Sarah Al-Tabakh, after resolving the disputes that broke out due to the intention of the first to break the contract with the company, but he was suspended from the Association of Music Professions and then suspended From the tripartite committee in the cinema industry chamber, and his case was canceled from the economic court, after he was arbitrary in finding any way to work other than abandoning his decision, and he presented a power of attorney to the cinema industry chamber last week in which he confirmed that Sarah Al-Tabakh was entrusted with the signature of all his work, and Sarah Al-Tabakh responded to the chamber's council members and was Magistrate this morning At the Chamber's headquarters in the presence of its council.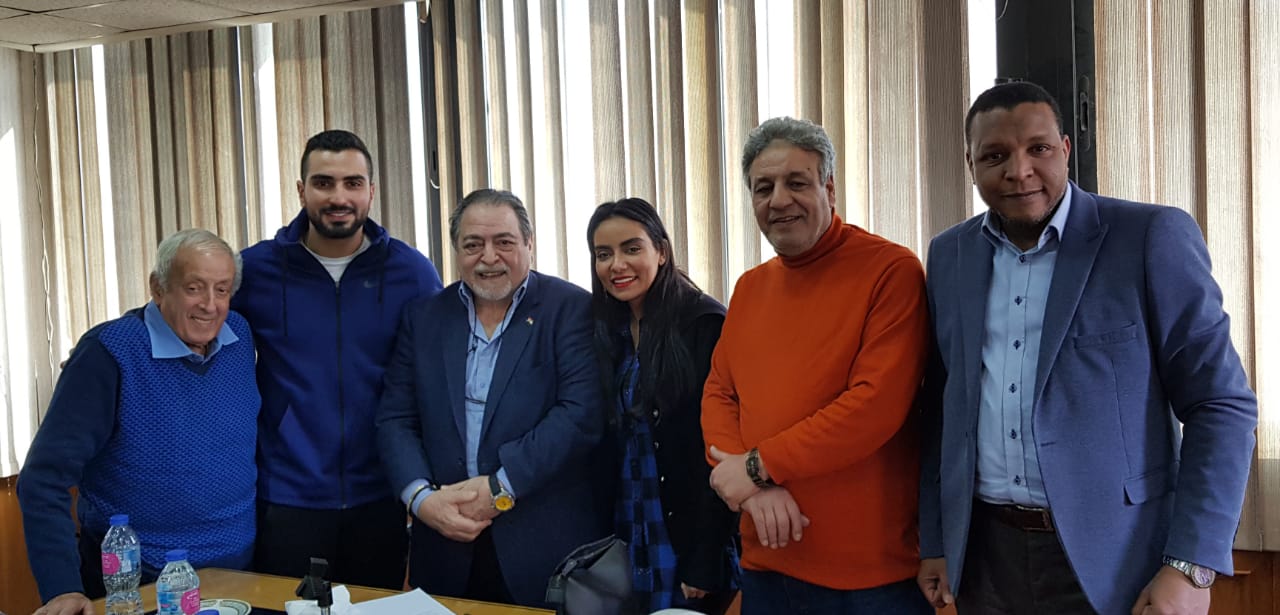 The investigation committee – formed by the Chamber of Film Industry Council, which started its work for more than two months, during which it examined the crisis of artist Mohamed El-Sharnoubi and Sarah El-Tabakh producing his works, and listened to both parties in more than one session – issued decisions to:
First: The commitment of the complainant against Muhammad Farooq Ahmad Al-Sharnoubi to implement his contract with Sarah Al-Sayed Mohamed Al-Tabakh, as the legal representative of Earth Production. Judicial termination of contract.
Second: He left the compensation order as a result of the complainant's violation of his obligations to the judiciary.
Third: In the event that the complainant continues to violate the terms of his contract with the complaining company, the members of the Chamber of Producers are obliged not to deal with the complainant against him until he fulfills his obligations with the complaining company and does not accept the production form of any cinematic film in case the Chamber member violates this decision .
These decisions come from the Chamber to be the third decision that obliges Al-Sharnoubi to implement his first contract by the Syndicate of Musical Professions, which stopped him from singing for his lack of commitment to contract with the producer of his works and then artistic works, and the Economic Court's decision to write off the lawsuit and finally the Chamber's decision, which means that all technical bodies In Egypt, it was agreed that it is not permissible to work in any artistic product, except after the approval of the company and the signature of Sarah El-Tabakh as the legal representative of the company in accordance with the contract concluded between them.
---
---