NASA shared a strange picture of what was once a larger lake than the Caspian Sea in Central Africa, and this huge area of ​​water, called Mega Chad, extends over an area of ​​150 thousand square miles across the Sahara Desert, and it was perhaps the largest on Earth today, and is considered The modern Lake "Chad" is a small part of its previous size, located inside the ancient coastal body of the water, which is still dug within the desert landscape.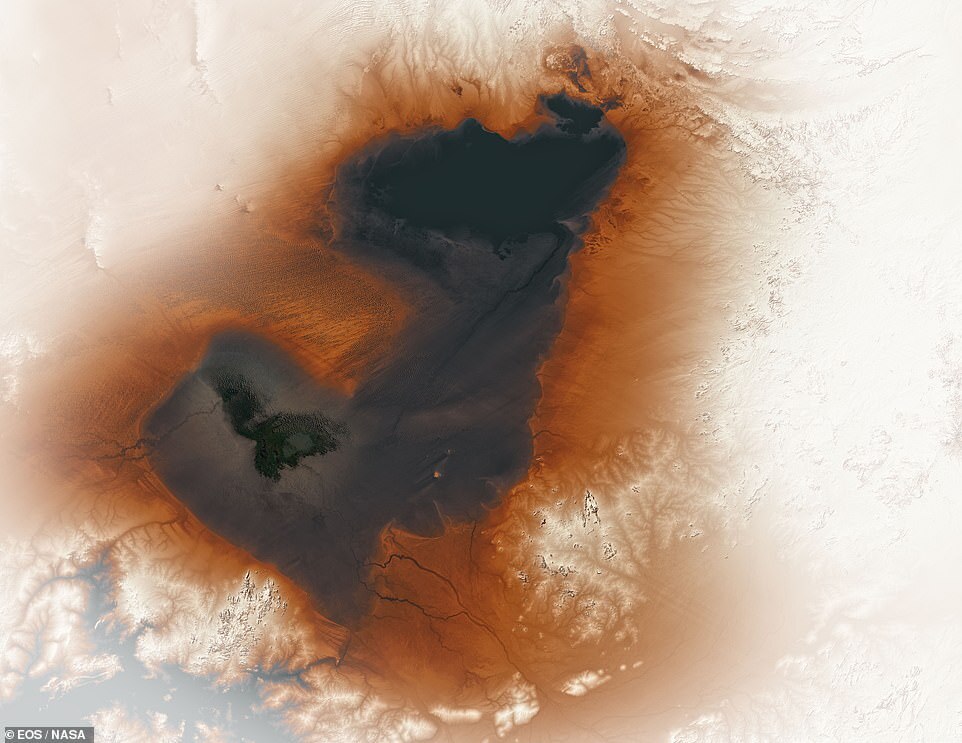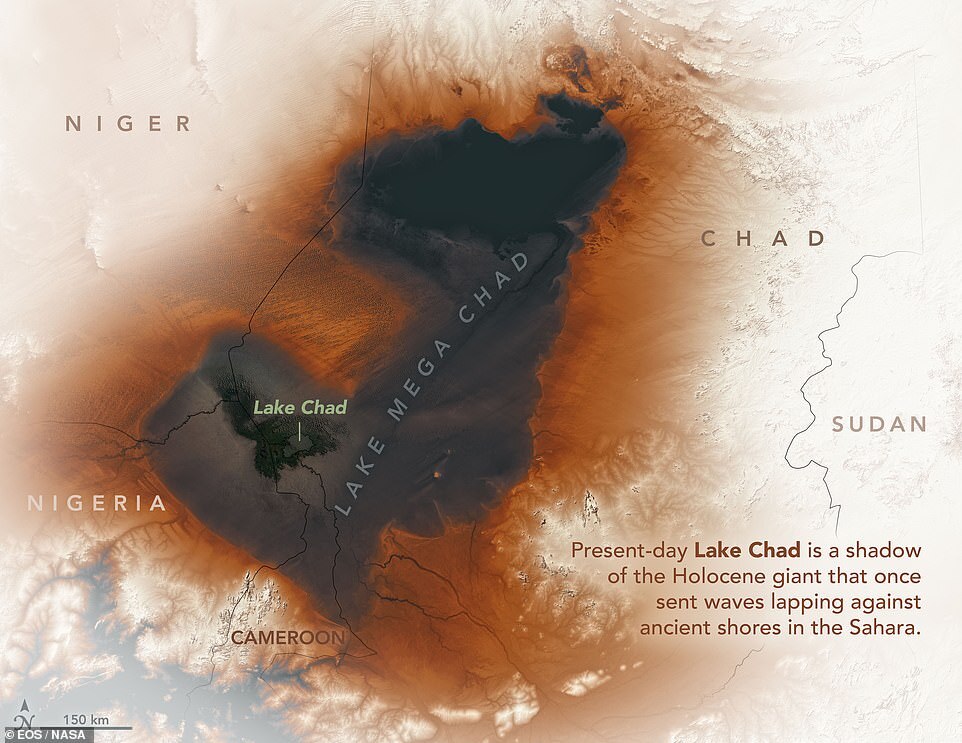 Details of how long the lake lasted in shrinkage were released in 2015 by a team of British scientists, and the researchers' study shows that soil fertilization can happen only a thousand years ago, leaving a mystery about how the forest received vital nutrients before that time, and researchers found that the change occurred in A few hundred years, much faster than previously thought. Dust blows from Bodele across the Atlantic Ocean, to help fertilize the Amazon rainforest.
"The tropical Amazon jungle is like a giant hanging basket, where daily irrigation quickly flushes soluble nutrients from the soil, and they must be replaced with fertilizers to keep plants alive. Likewise, severe dumping of amenable minerals means Soluble from the Amazon basin, that the external source of nutrients must maintain soil fertility. As the most active source of dust in the world, Bodele is often referred to as a potential source of these nutrients, but the results indicate that this can only be true over the course of theLast 1000 years. "
To analyze the decline of "Mega Chad", researchers from Royal Holloway, Birkbeck and Kings College in London used satellite images to draw the deserted beach lines, and they analyzed lake sediments to calculate the age of these coastlines, which results in the history of the lake level extending 15,000 years, while published This week's study is in the Proceedings of the National Academy of Sciences.
---
---