To break the harsh "stone" routine, and to break the boredom of 3,700 passengers aboard the infested ship, "Diamond Princess", a tourist with the spread of Corona virus infection among its passengers, which has been quarantined in Japan 10 days ago, one of the passengers decided to open an account in the name of the ship on Social media platforms, to tell the diaries of travelers on board, and how they spend their days in the rooms throughout the "24 hours a day."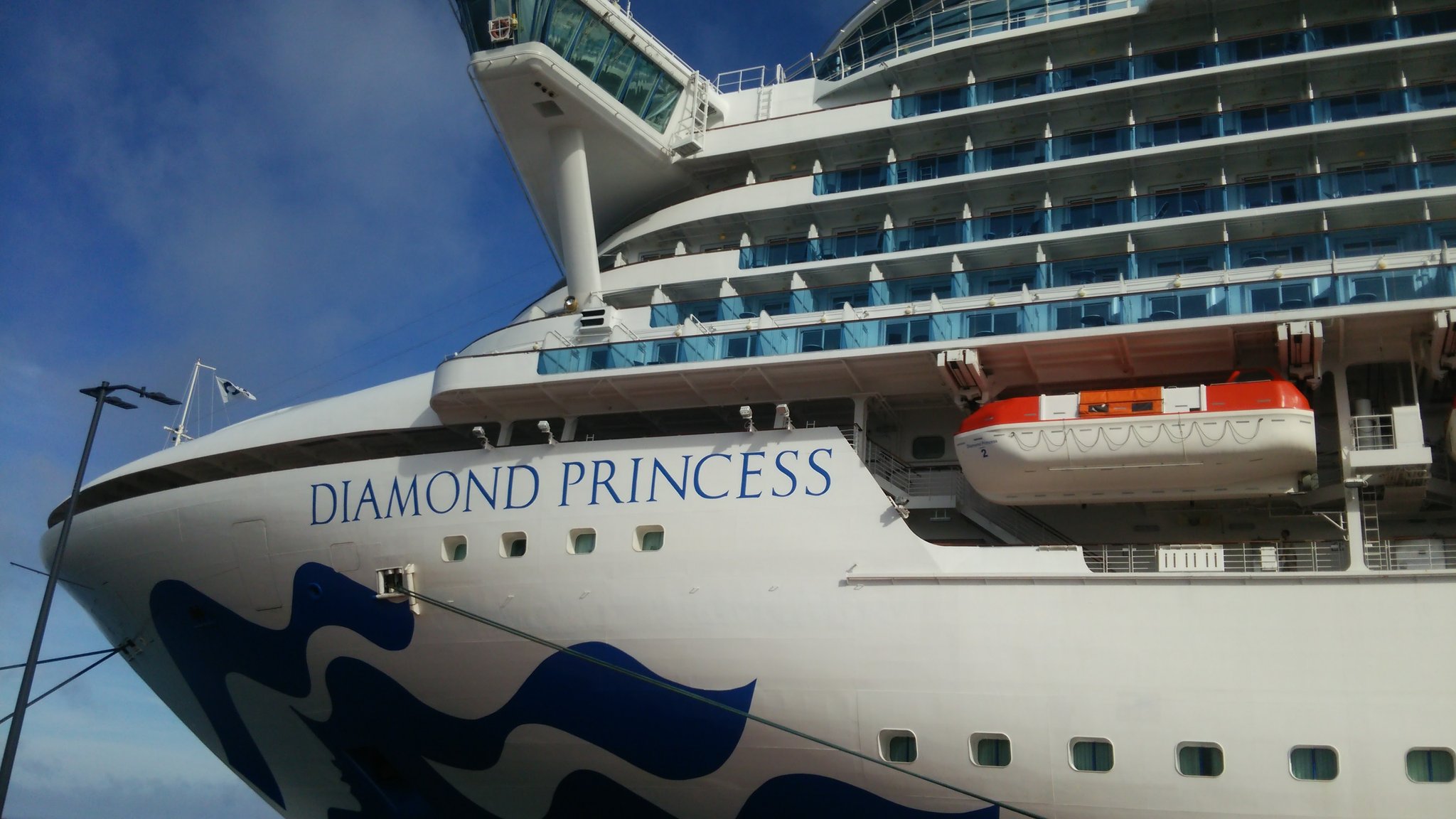 The Diamond Princess ship
The total number of injured people on board the ship so far has reached 218 cases, including 29 cases of Japanese citizens, according to the Japanese Ministry of Health after 44 new cases were recorded in Corona, on board the ship detained since February 3, all of whom are subject to medical procedures and ongoing examination and follow-up and are forbidden to them Mixing is much, except according to preventive measures to protect them from the increased spread of the virus among them.
The page bears the name of quarantinedondiamondprincess ", and it has become the only outlet for the ship's passengers who have lived for 10 days without any contact with the outside world, except for social networking sites, and the number of its followers has reached more than 45 thousand, including relatives, friends of the passengers and members of the ship's crew, and the person on the page says that Its goal is "salvation from the imposed unit," while one of the passengers asked, "I feel dry … is this because of the air?" Are they the first symptoms of the virus? Or is it allergy? Is it another cold? ".
– quarantinedondiamondprincess (@ quarantinedond1) February 12, 2020
Al-Hurra channel quoted the ship as saying that the passengers rarely met each other, because the exceptional status of their stay forced them to stay for 24 hours in rooms without windows, as one of the "inmates" described.
– quarantinedondiamondprincess (@ quarantinedond1) February 10, 2020
The Japanese Ministry of Health announced that the number of confirmed cases of infection with the virus reached 174, and confirmed the continuation of special measures on all passengers to avoid the spread of the virus.
フ ォ ロ ワ ー さ ん に 関係 な い か も し れ な い け ど, ニ ュ ー ス 見 て て 心 が 痛 い か ら 伝 え た い. 実 は 私 去年 の 夏 ま で ダ イ ヤ モ ン ド プ リ ン セ ス で 働 い て い ま し た. メ デ ィ ア の 伝 え 方 が ネ ガ テ ィ ブ な 事 し か な く て 悲 し く な り ま し た。 実 は 感謝 ​​し あ っ て み ん な 頑 張 っ て ? こ の 船 に 乗 っ て 働 い て る 私 の 友 達 か ら で す。。 pic.twitter.com/0BFEREkHSU

– て ぃ な (@ keto444) February 11, 2020
Page tweets tell the "tales" of the passengers and their attachment to life despite the special situation in which they are, and the page tweets came in the form of "the second day … the third day" in a way that places the reader in front of the reality of the situation experienced by the passengers.
Less dish to use, more disposable packages for meals, today. its good for everyone who serves and eats.
thank you, #diamondprincess crew!#coronavirus pic.twitter.com/3ETnmS7M20

– cocorobyn (@ coco12013yn) February 11, 2020
"The seventh day … the internet line is very bad, but the captain of the ship promised to fix the bug as soon as possible," the webmaster wrote.
Day 7: Bad internet connection today. Captain said problem is being resolved. No Fortnite today. #quarantine #diamondprincess

– quarantinedondiamondprincess (@ quarantinedond1) February 11, 2020
Another passenger called "Un Na Tan" tweeted that "we are trying to help the crew sort the plastic bottles, so they don't need to sort our boxes!"
Even though we are in #quarantine on #diamondprincesscruise #recycling is

important! Helping the crew sort plastics and paper, so they don't need to sort our bin! https://t.co/Ixt3508OyI pic.twitter.com/QffBWSw3pc

– Aun Na Tan (@qtiepie) February 12, 2020
"We are still in high spirits, yes, we heard about the new cases," she wrote in a previous tweet in which she narrated her seventh day, then reassured, saying "No, we are not one of them, as the air is not recycled, we inhale the fresh air in the room." …) The quarantine date is expected to end on February 19. "
Day 7 #quarantine update: still in high spirits. Yes, we have heard of the additional cases. No, we are not one of them. No, our air is not recycled / recirculated – we get fresh air into the room. Our quarantine date still expected to end on 19 Feb, the q… https://t.co/5AqycxKosk pic.twitter.com/9Bm7k1H6co

– Aun Na Tan (@qtiepie) February 11, 2020
Another tweeter conveyed her dissatisfaction with healthy food that was forced to eat every day, and wrote, saying, "I am not trying to be a picky person, but I would have preferred to eat something else."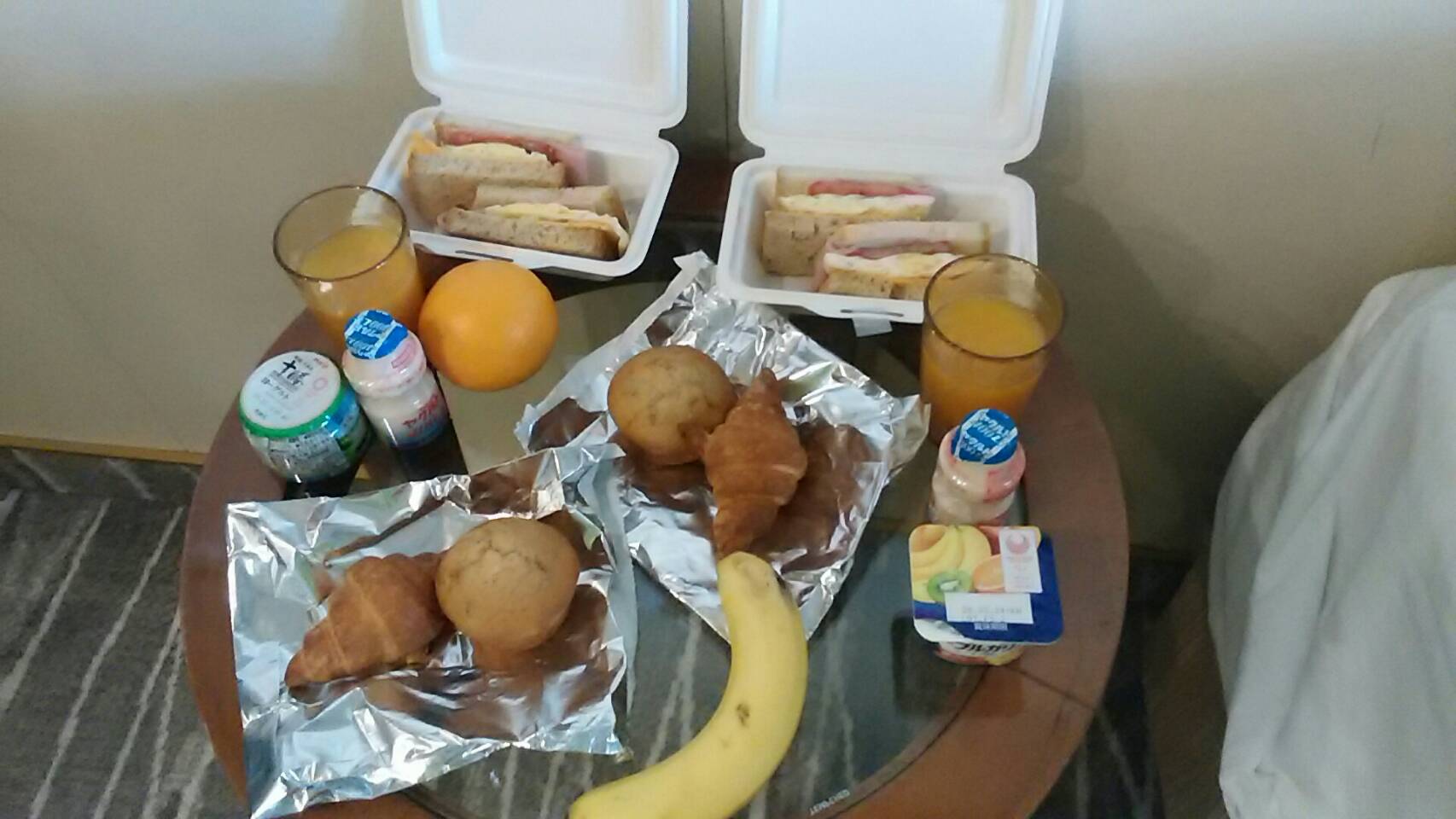 Lunch today. Not trying to be picky, but I totally would prefer black shin ramyun over cup noodles. Oh well, bon appetit! #DiamondPrincess #diamondprincesscruise pic.twitter.com/omWJOrcUVq

– Shannon (@shannonvo) February 11, 2020

Detail location for the Daikoku pier cruise terminal.

大 黒 ふ 頭 客船 タ ー ミ ナ ル
〒230-0054 神奈川 県 横 浜 市 鶴 見 区 大 ふ 頭 16
045-671-2880https://t.co/p8AnF6BGIQ

– YOKOHAMA VIEWS + (臨時) (@OsanbashiNews) February 8, 2020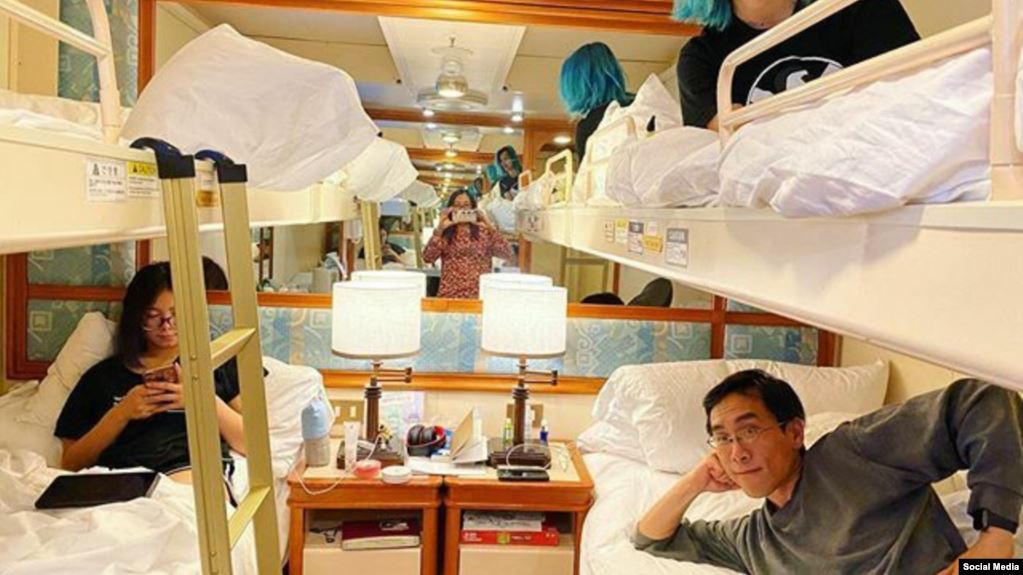 Playing #skipbo a few days ago in #quarantine on #diamondprincesscruise #hangintherediamondprincess https://t.co/pZjEVjPoOC pic.twitter.com/zFBcxHi6rr

– Aun Na Tan (@qtiepie) February 13, 2020
Today's exercise moments. Planks, sit-ups and handstands. #diamondprincesscruise #quarantine #exercise pic.twitter.com/YAZxJbfRJr

– Aun Na Tan (@qtiepie) February 9, 2020