Apple has officially announced the release of iOS 13.4 and iPadOS 13.4 updates with a set of new features, where it is expected that both iOS 13.4 and iPadOS 13.4 update will be launched for users today after Apple has finished testing the update in beta versions during the last period, and below we show the full list of new features Coming from Apple in this update as follows:
Support trackpad on iPad devices
One of the most important features provided by Apple in the iPadOS 13.4 update, is the support for the trackpad on iPads, to support the new keyboard accessory from the company Magic Keyboard, which is available during the month of May, and this feature can also support users with a tracking indicator on the screen by connecting devices Bluetooth or USB, which includes Magic Trackpad devices, the Magic Mouse, as well as Logitech MX Master, and the tracking indicator on iPads will support a new experience with precise text editing and gesture support, among other features.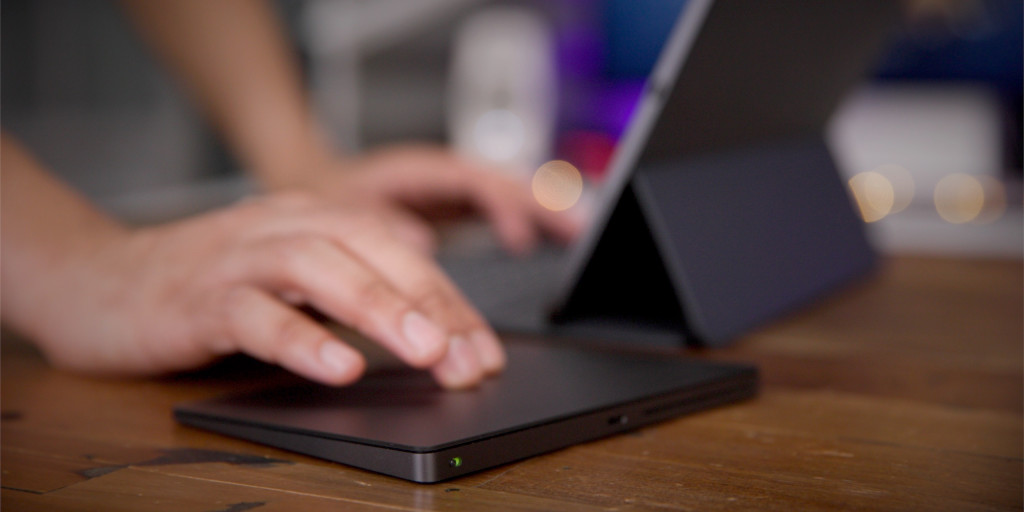 – Share files via iCloud Drive in iOS 13.4
ICloud Drive support for file sharing has been monitored in the iOS 13 update a while ago, and today the feature is available to users in iOS 13.4, where users can share iCloud Drive files with an experience that simulates Dropbox, where sharing parties can see new changes in the content of the files being shared .
The ability to purchase iOS and Mac platform applications at once
Developers can now view applications in the iOS store or Mac store, and users will then be able to open the application on different platforms when purchasing the version of one of the platforms only, which is one of the features offered by Apple in the iOS 13.4 update, macOS Catalina 10.15.4 and Xcode 11.4.
– Other features in iOS 13.4 and iPadOS 13.4 update
The iOS 13.4 update and iPadOS 13.4 come with some other changes and improvements, as the toolbar in the Mail app comes with options for deleting, moving messages, responding to messages, or also creating a new message. The iPadOS update also supports 9 stickers New Memoji, with iPad key support, update update with Shazam service with new shortcuts.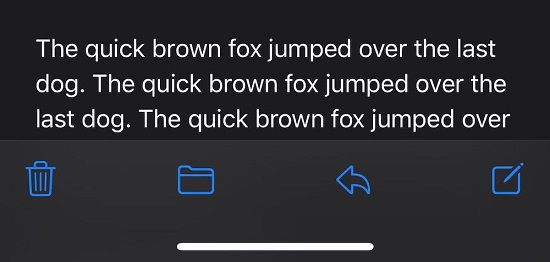 2
IOS 13.4 update features and notes
Mouse support and trackpad
-The tracking indicator can highlight application icons in the home screen, the Dock, and in the buttons and application controls.
Magic Keyboard support for iPad and iPad Pro 12.9-inch 3rd generation or later, or first-generation and later versions of the 11-inch iPad Pro.
Support Magic, Magic 2, Magic Trackpad or Magic Trackpad 2, support for Bluetooth devices or USB drives from other companies.
– Interface that supports multi-touch on the Magic Keyboard on iPads, with support for Magic Trackpad 2 scrolling, support for swiping in between applications, back to home screen support, access to App Switcher, with support for zooming in or out, right-clicking, Or move between pages.
Support multi-touch gestures with Magic Mouse 2.
Files
– iCloud Drive file sharing support via the Files app.
– Control access permissions to a specific group in the application files.
– The ability to specify who can edit or view files that are shared, or which files can be uploaded.
Memoji
– 9 new Memoji stickers featuring smileys with hearts, or hands clinging together, are provided with party faces.
E-mail:
– More visual controls to delete messages, move messages, reply to messages, or compose new messages.
App Store with Apple Arcade
– One-time purchase support for iPad, iPhone, iPod touch, iPad and Mac devices, as well as Apple TVs.
– Recently played Arcade games appear on the Arcade tab on iPad, iPhone, iPod touch, iPad and Mac devices, as well as Apple TVs.
– List showing all Arcade games.
Augmented reality technology
AR Quick Look supports audio playback in USDZ files.
keyboard
Support for writing suggestions in the Arabic language
Support some improvements and fixes including:
– Fixed a problem with the camera that causes electronic lenses to appear on a black screen after its launch.
Addressed problem of accidentally showing excessive capacity of images.
– Addresses an issue that prevents photo sharing in messages when iMessage is closed.
– Addressing the problem of showing messages without order.
Addresses an issue that causes the conversation list to appear blank.
– Address the issue of message crashes when pressing the Share or Quick View button.
– Addressed an issue where network data was incorrectly displayed in settings.
– Addressed a Safari browser issue that caused pages not to be changed to dark theme.