Esraa Adel, the wife of the star Hussein Al Shahat, the player of Al-Ahly Club, underwent surgery.
Al-Shahat published on his Facebook account a picture of him with his wife inside the hospital, accompanied by his brother Muhammad, and accompanied her with a comment: "A thousand safety on you, my love, may God grant you safety, God willing, Muhammad and my wife, thank God for everything."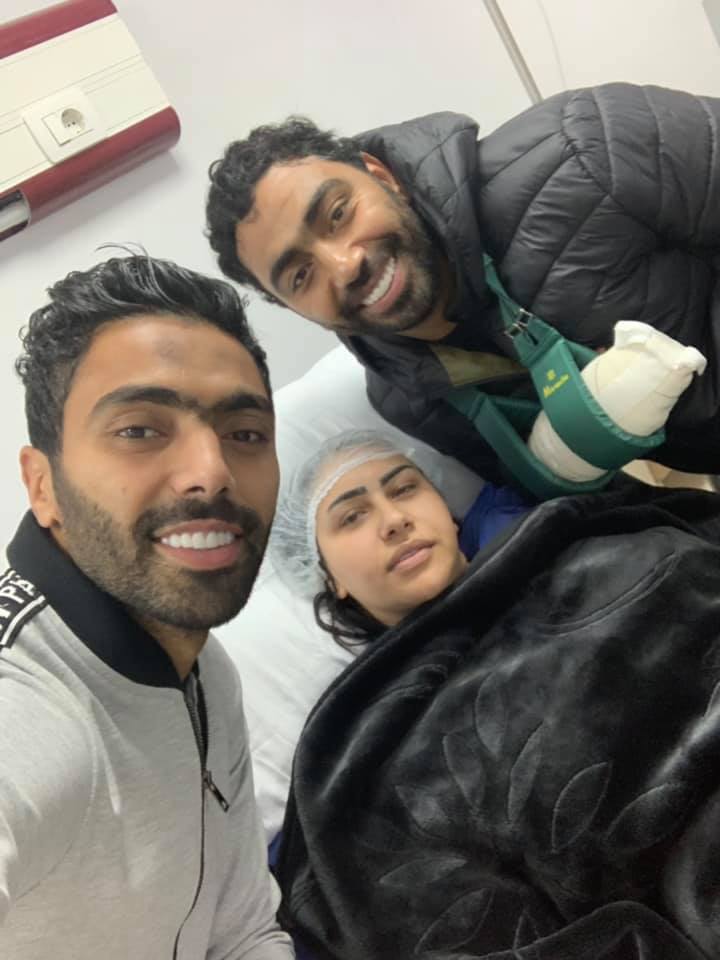 Hussein Al-Shahat supported the star of the Al-Ahly Club his brother Muhammad Al-Shahat after he underwent surgery, yesterday, Sunday, where Hussein Al-Shahat posted a picture next to his brother in the operating room on his Facebook page and commented: "A thousand peace be upon you my love In the shoulder".
Al-Ahly is regaining the efforts of the three teams, "Ramadan Sobhi, the Angolan Giraldo, and the Tunisian Ali Maaloul" after resuming the league competition, which was suspended two weeks based on instructions from the Prime Minister and Minister of Youth and Sports.
The Football Association issued an official statement suspending football activity for 15 days in Egypt and the text of the statement came as follows: According to the directives of the Prime Minister and the Minister of Youth and Sports, and after reviewing the recommendations of the Medical Committee of the Egyptian Football Association, the Egyptian Football Association decided to suspend the game activity for 15 days As of next Monday, March 16th, the decision applies to all grades of local competitions and all ages.
Ramadan Sobhi has been absent from Al-Ahly matches nearly three months ago because of a torn muscle in the back. Giraldo also had an ankle injury during the last Sun Downs match in the African Championship and needs two weeks to recover from the injury, while complaining about a cause of front muscle strain that prevented him from the team's last game in front of Smouha in the league, which ended in a draw for one, and Al-Ahly's three teams are due to regain Ramadan and Geraldo, and he is dazzled in the matches if the competition resumes after two weeks..