Axiom Space Exploration has unveiled a space tourism program to transport tourists to the International Space Station, and NASA and Axiom have employed 71-year-old French designer Philippe Starck to design the interiors of the vehicles for these trips, which are scheduled to start in 2024. A long history with all aspects of unusual design, ranging from hotels to yachts and individual wind turbines.
According to the British "Business Insider" website, the units designed by Stark will include local astronauts from countries that are not members of the International Space Station, in addition to ordinary citizens, as anyone who pays the cost of the trip and is undergoing 15-week training can travel to space, as prices start from 35,000 Dollars.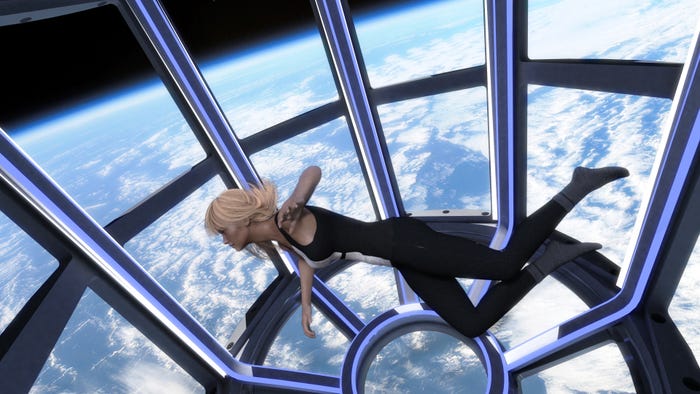 Space tourism
Each astronaut is driven by a trained astronaut, and other passengers must pass a physical examination before training begins, which includes training in harsh environments, sub-orbital flights, and more.
After the training is complete, the passengers are ready to go into space, and the Axiom space station will be initially connected to the International Space Station, orbiting the Earth.
International Space Station
The Axiom Station will be connected to the ISS front node, allowing spectacular views of the Earth, and will have the largest exploratory window.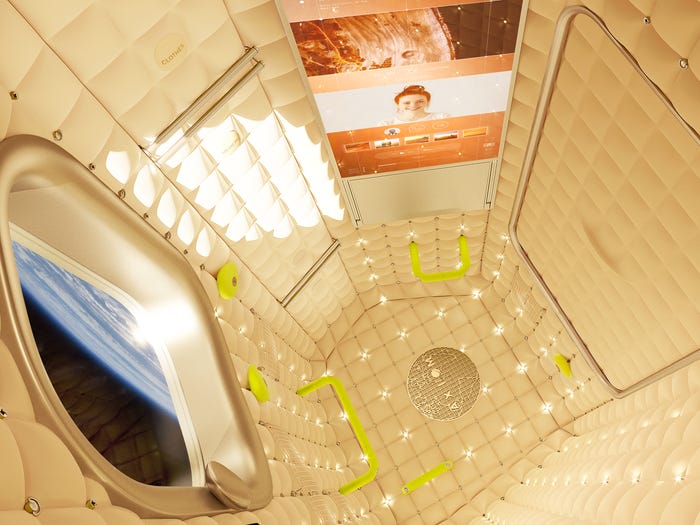 The units are inside
Axiom will be separated and operate independently, upon retirement of the International Space Station over the next ten years.
Like the International Space Station, the Axiom station will have a crew and work as a research laboratory. It will also have Wi-Fi, and Stark has designed modules from the inside to look like a "comfortable nest".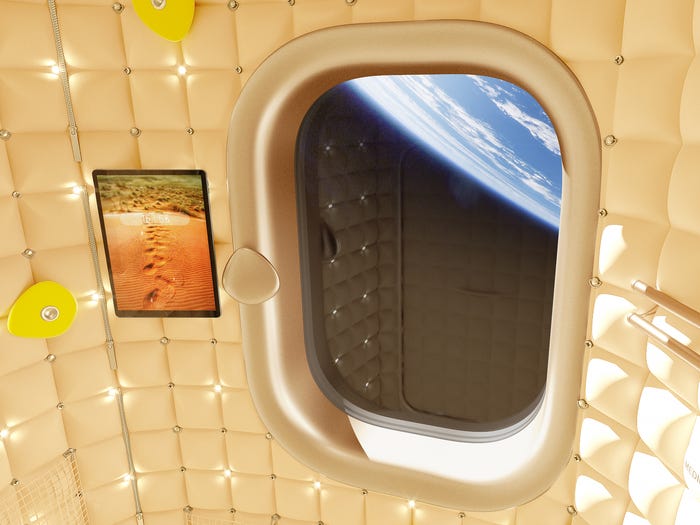 Windows inside the units
Each unit will have large windows for the tourist to enjoy the views of the land and the space, and the lined walls contain hundreds of circular lamps that change their color, in addition to the integrated touch screens and knobs.