The Instagram photo-sharing application announced that it would implement special measures to prevent the spread of fake news related to the Corona virus, as well as highlight useful information for the prevention of the virus, and the application said: "Users in countries most affected by the Corona virus will see a disclaimer on the Instagram application with links from World Health Organization".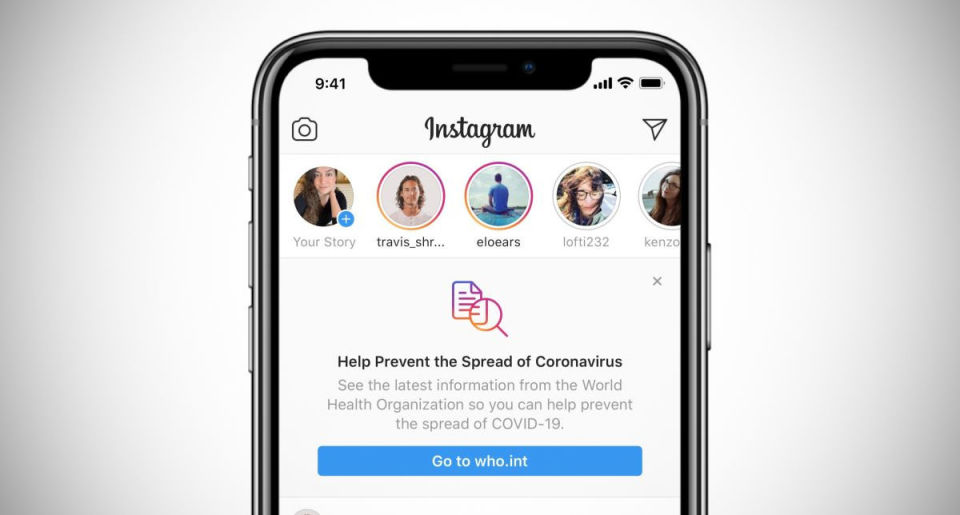 According to the American engadget website, the application tends to provide local government data about the corona virus outbreak, so that users can easily access official information, and the application also tries to stop the spread of wrong information about the corona virus epidemic that appears through augmented reality filters, and the company wrote an update to its group Named (Facebook Creators AR) it has removed already published augmented reality filters, and will reject any pending requests for effects it claims to predict, diagnose or treat the virus.
Also, the company does not allow users to search for (COVID-19), nor does it allow to search for the effects of augmented reality on its platform unless it was developed through a recognized health organization, as it published some filters that offend the epidemic, and in addition to the effects of augmented reality, the Instagram also directs people to reliable sources of information about the virus when they search for certain tags.
The platform began in January to ban and restrict tags that spread misleading information, and removed posts that announced fake treatments or preventive methods.
---
---