Moamen Zakaria, the star of Al-Ahly club, sent a message to his family through his official account on Instagram, and published his picture with his wife and son and another with his mother and father and another with his brother and sister and commented, saying, "He makes happiness so that he does not tell anyone about the cause of his sadness, I lose my smile but I make it for them, I'm still fine".
Mahmoud Al-Khatib, head of Al-Ahly Club, is following up with the club's director of football, Sayed Abdel-Hafeez, on the issue of Moamen Zakaria, the player of the team, in order to adhere to all the player's dues and stand next to him during the current ordeal of illness. His treatment, in addition to bearing the value of the injections for his treatment, will arrive from the United States.
Moamen Zakaria held a session with the administration Al-Ahly Recently, it is the session that Al-Ahly officials requested to hold with the player to discuss his treatment file, which witnessed controversy until it is resolved, especially since the Al-Ahly Council announced that it will not fail to pay the costs of Zakaria's treatment even if it is not legally responsible for the club..
The meeting witnessed an agreement on the full patronage of Al-Ahly for the believer of Zakaria throughout the period of his treatment and permanent contact and follow-up of the situation continuously, and the believer of Zakaria had confirmed in televised statements that the counselor Turk Al-Sheikh, head of the entertainment authority in the Kingdom of Saudi Arabia, sponsored the entire expenses of his treatment and always communicated with him, either directly or Through his business managers to provide all his needs, and Moamen thanked the Sheikh for leaving Al-Sheikh for his full treatment expenses, wishing him a speedy recovery,
Zakaria stressed that he is currently following a treatment course that was determined by the treating doctor in America, and he will work for 4 months and then return to the United States again to complete the treatment, noting that there is a delay in some of the injections that are supposed to be obtained during the " Chorus "treatment due to the difficult conditions that the world is going through due to Virus Corona, stressing that his health is improving with time.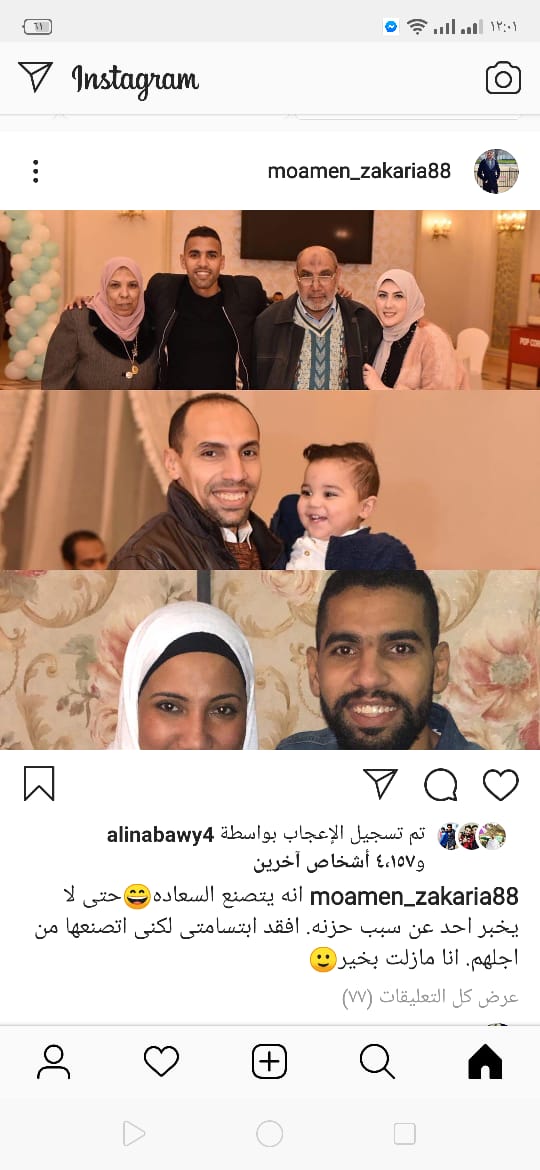 1
---
---