In light of the circumstances that require everyone to adhere to the social divergence to limit the spread of the Corona virus, and in the absence of the usual gatherings and spirit of Ramadan, Tik Tok, the leading platform for short videos worldwide, is keen to bring together users and various individuals by default on the application in an atmosphere of solidarity and appreciation During this blessed month, which includes the atmosphere of the foods and dishes of the month, different TV programs or charitable works for the needy.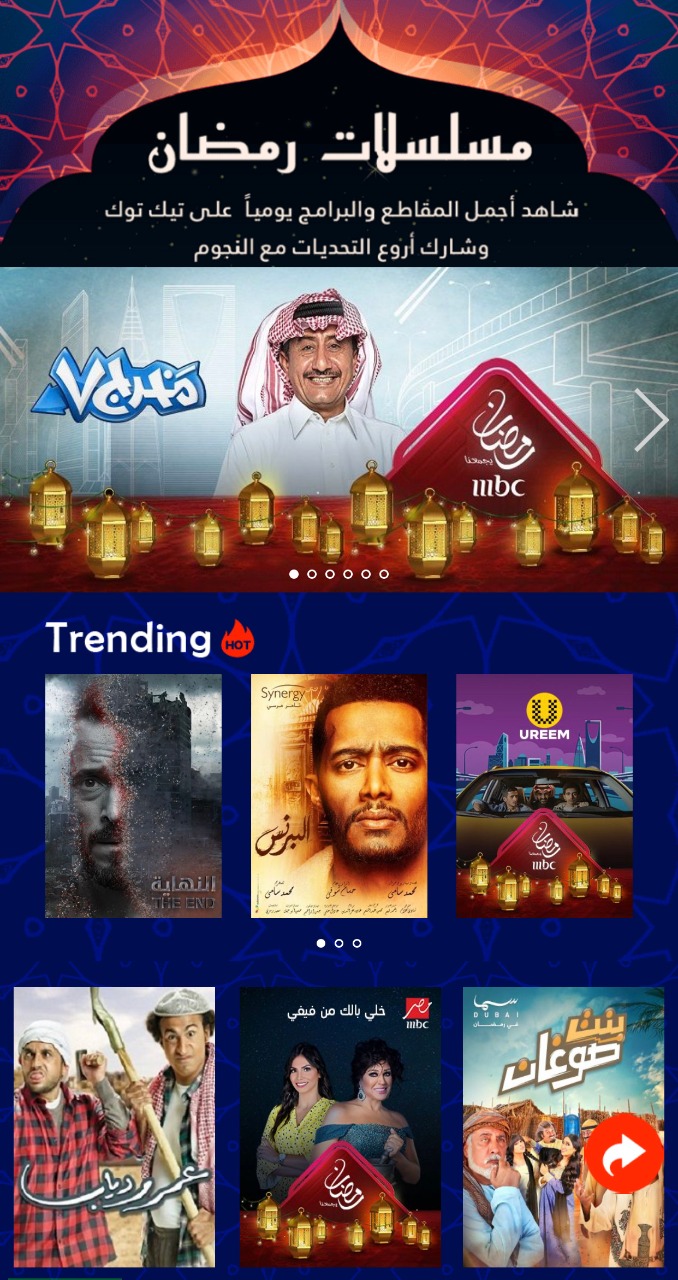 Ramadan's atmosphere is also mainly related to the popular and traditional dishes cooked at home. Therefore, Tik Tok encourages users to share their Ramadan recipes on the app through hashtag #cookfromhome Starting May 10, 2020. To further contribute, Tik Tok donates to each video that is published by users in the hashtag, with total contributions totaling a maximum of 300,000 EGP, which will be sent to the most needy groups in cooperation with the Egyptian Food Bank in the form of breakfast cartons Fasting, as the bank launched an initiative to support a responsible daily workforce that targets a million and half of the families in need most, and that works during the month of Ramadan on a number of initiatives to reach more than 8 million citizens .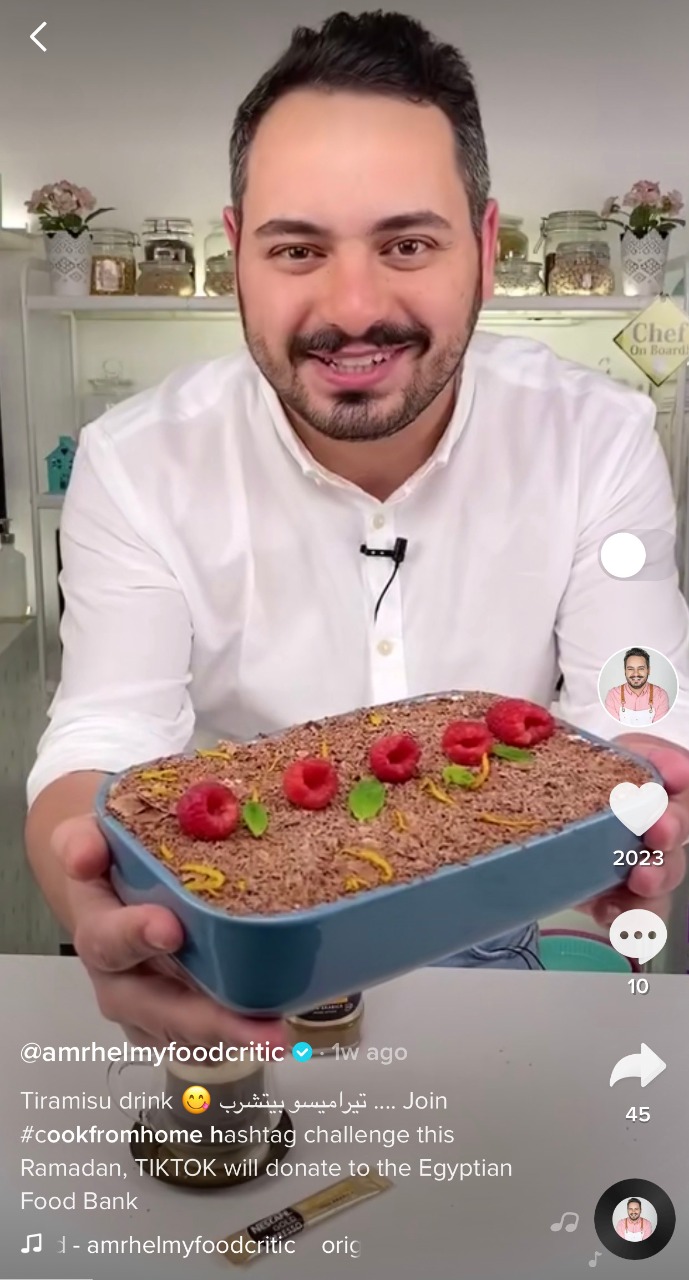 Many famous chefs in Egypt, such as Alaa El-Sherbiny, Sally Fouad, and Amr Helmy, participate in this initiative by sharing their Ramadan recipes, challenging their followers to cook and experiment at home, and sharing videos of their breakfast or suhoor to support this initiative. These meals will not only contribute to spread awareness and show a spirit of participation among all groups of Egyptian society during the holy month, but will also support and assist those in need who have been significantly affected during this period after applying precautionary and preventive measures to limit the spread of infection.
To encourage users to stay home and enjoy their times in an atmosphere of entertainment and fun, Tik Tok collaborates with many leading media companies and entities including Rotana, Al-Adl Group, Synergy, and MBC, to view videos, short teasers and star clips behind the scenes for many of the scenes The Ramadan series and dramas that they show on TV such as the series of choice starring Amir Karara, the end starring Youssef Sharif, the opportunity of the second starring Yasmine Sabra, and the boy starring Yasser Jalal, in addition to many other series and dramas, to create an atmosphere of fun and raise the spirit of Especially Anoah in these difficult times. Tik Tok will also launch a series challenge for each series, to encourage users to experience creating creative content, discover their acting skills, interact more with their favorite TV programs, and play roles fun to find what entertains them while they are at home..