They had a strong friendship, and he was considered a happy one by him, because he shared it with him in the first parts of the series "Kalbash", which he called the title of Pasha Egypt. The star Amir Karara published a picture of him accompanied by the artist Mohamed Diab on his page on the social networking site, and wrote on it: "More than one with love worked with him and sat with him and spoke with him, and more than one with love of the scenes of work with him you are a professional star and you interfere with any work that adds weight and importance to you, with your love My friend, may our Lord honor you and increase you from the love of people who do not disagree with him, two brothers brotherly, and my beloved Mohamed Diab (Sinai monster).
The series "The Choice" mentions the series of Amir Karara, Ahmed Al-Awada, Dina Fouad, Sarah Adel, Dhiaa Abdel-Khaleq, and a large number of artists, namely, Mohamed Imam, Aser Yassin, Mohamed Ragab, Iyad Nassar, Karim Mahmoud Abdel Aziz, Majed Al-Masry, Salah Abdullah, Karim Abdel-Khaleq, Mohamed Ezz, Maha Nassar, and others are written by Bahir Dowidar and directed by Peter Mimi, and produced by Al-Majed
The series "The Choice" deals with the life of Ahmed Saber Al-Mansi – Commander of the 103 Battalion Battalion – who was martyred in an ambush in the "Burth Square", in the Egyptian city of Rafah in 2017, while responding to a terrorist attack in Sinai, provided that the work shows many social and humanitarian aspects In the life of the late hero.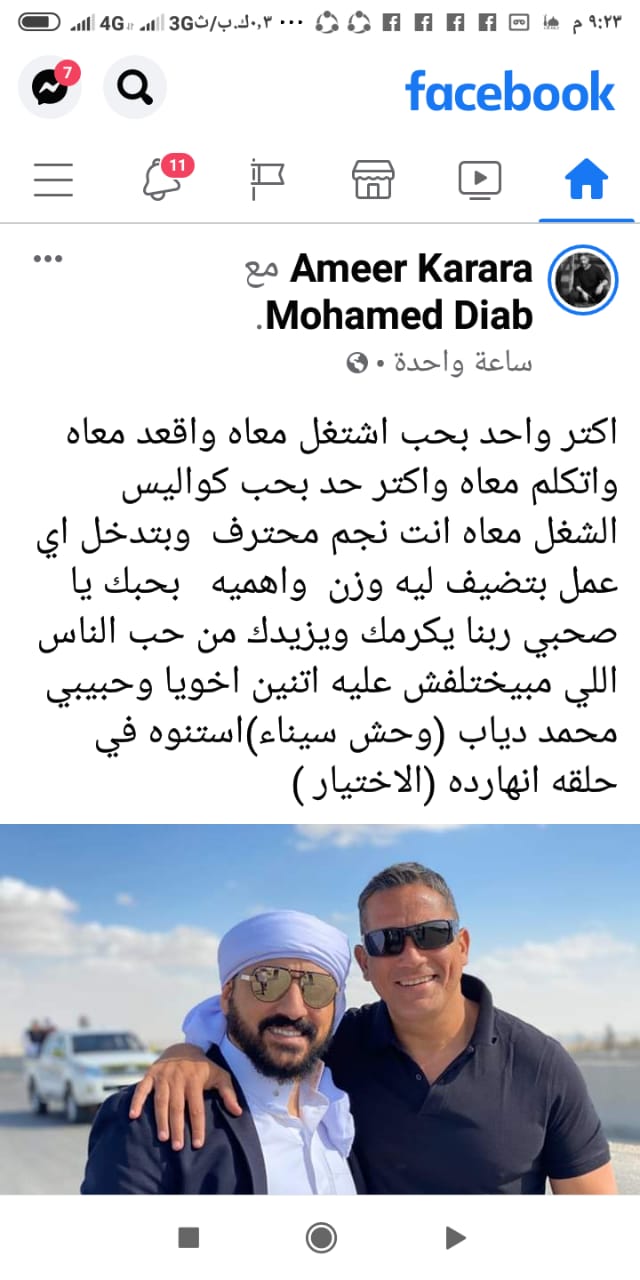 ---
---