The star Ahmed El Sakka appears as a guest of honor in the last episode of the series "The Choice" by the star Amir Karara, which is shown throughout the month of Ramadan on the channel ONAs it appears in one of the most important roles, it will be revealed by the events of the last episode.
Episode 26, which is shown exclusively on the ON screen, witnessed successive events, as the episode started with preparations of Lieutenant-Colonel Mansi – Amir Karara and his men to arrange the square of Perth and the laying of weapons and ammunition and build a camp full of details to eliminate the Takfirists stationed there, and Manasseh and his men continued training during the day and the guard at night to be ready For any attack.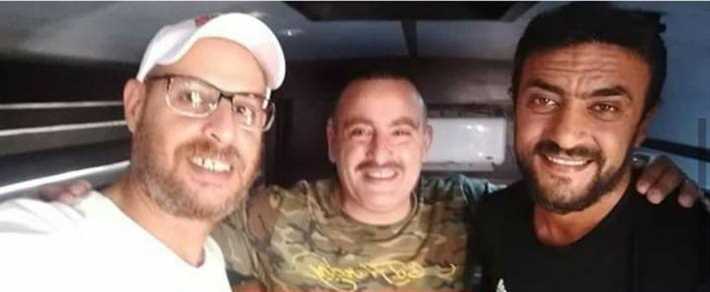 The series "The Choice" deals with the life story of the martyr Ahmed Saber Al-Mansi, commander of the 103th Battalion Battalion, who was martyred in an ambush in the "Burth Square", in the Egyptian city of Rafah in 2017, while responding to a terrorist attack in Sinai.
The series is a screenplay and dialogue by Bahir Dowidar, directed by Peter Mimi, starring Amir Karara and Ahmed Al-Awadi, with the personality of "The Terrorist Hisham Ashmawi", and the artist Dina Fouad and Islam Gamal, with the emergence of many stars as guests of honor such as the families of Yassin, Mohamed Imam, Mohamed Ragab, Salah Abdullah and Iyad Nassar.
---
---