<
div id="articleBody">
The American drug company Eli Lilly has started the first human experiment with antibody therapy designed to treat corona, and the first stage of the experiment reveals whether the treatment is safe and well-tolerated; The results are expected to be released in late June, according to a networkCNN, The company said that the first corona patients to whom the new treatment will be applied are in New York University Medical School hospitals in Grossman, Cedar Sinai Hospital in Los Angeles, and Emory University in Atlanta, America.

The Indiana-based company said that if the experiment eventually showed that treatment was effective against the Corona virus, it might be available by fall.
"Until now, scientists have been trying to reuse drugs that were designed for previous diseases to see if they were working to treat the Corona virus, but once this epidemic started, we started making a new drug against This disease, we are now ready and testing it on patients. "The treatment was created in cooperation with a company AbCellera , A Canada-based biotechnology company.
When a person recovers from a disease like corona, his body produces millions of proteins called antibodies, which fight the disease and help it recover.
Company got AbCellera On a blood sample from one of the first American patients to recover from corona, companies have sorted out millions of cells from that patient to find hundreds of antibodies.
Scientists chose to AbCellera The vaccine research center at the National Institute of Allergy and Infectious Diseases is those they think will be most effective and the engineers of "Eli Lilly" company designed the treatment, known as monoclonal antibody therapy.
This approach has worked to treat other diseases, and there are treatments for monoclonal antibodies that treat HIV, asthma, lupus, Ebola and some forms of cancer.
On Friday, Eli Lilly scientists packed and loaded the corona virus antibody treatment for delivery to clinical trial sites in 3 US cities.
Skovronski said it was not clear whether such treatment would work against corona, but that when this treatment was used on cells in the laboratory, it hindered the ability of the virus to infect cells.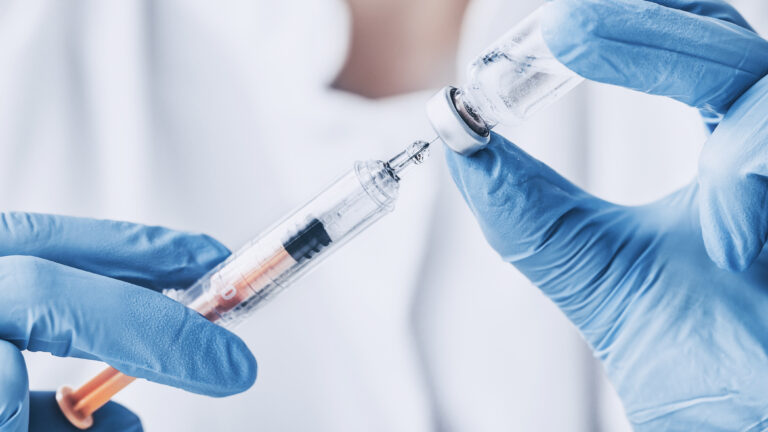 The data has not been released yet, but based on these results, the scientists got the green light to take the next step and prepare it for patient testing.
"The new treatment we called a temporary name, which is," Skovronski said LY-CoV555 , lucky triple 5".
<
div class="imgcontainer">
<img alt="https ___ cdn.cnn.com_cnnnext_dam_assets_200429122451-biontech-vaccine-trial "src =" https://img.youm7.com/ArticleImgs/2020/6/1/119905-https___cdn.cnn.com_cnnnext_dam_assets_2004 = "width: 550px; height: 309px; "title =" https ___ cdn.cnn.com_cnnnext_dam_assets_200429122451-biontech-vaccine-trial"/>