For many years, the GPS navigation system was the dominant in the world, but recently another navigation system began to appear, which is the Chinese navigation system "Baidu", which was said to be more accurate, as it depends on satellite navigation, and below we show the most important differences and differences between the two systems as well Following:
– Baidu satellite navigation system
It is a Chinese system for satellite navigation, and the system consists of two groups of satellites – one dedicated to limited testing has been in operation since 2000, and the second represents a complete system for navigation and is currently under formation, as well, the first Baidu system bears the name of the Baidu satellite navigation pilot system and consists of 3 satellites Industrial and provides limited coverage and applications, and the system has provided navigation services to users in China and neighboring regions since 2000.
The second generation of the system, officially called the Baidu Satellite Navigation System and also called the COMPASS and BeiDou-2 will be a global satellite navigation system, consisting of 35 satellites, which is under construction as of January 2013.
The system became operational in China in December 2011, using 10 satellites, and began providing navigation services to users in the Asia-Pacific region in December 2012, and it is planned to provide global navigation services when the system is completed in 2020.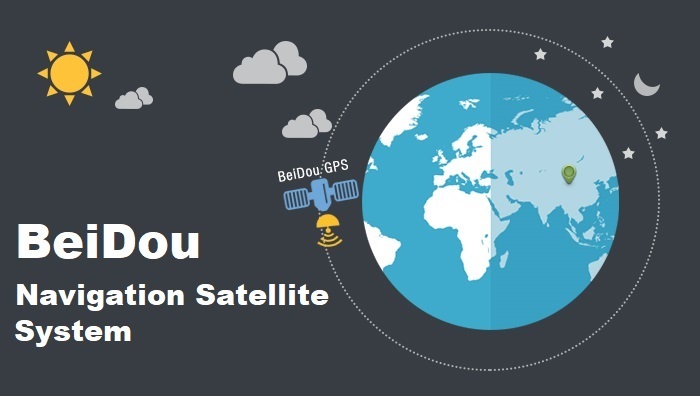 Global GPS
The Global Positioning System (GPS) is a satellite navigation system that provides location and time information in all weather conditions anywhere on or near Earth where there is an unobstructed line of sight for four or more satellites. GPS.
The system provides important capabilities to military, civilian and commercial users worldwide, and the United States government has created and maintains the system, making access to it free for anyone with a GPS receiver.
The US government began the GPS project in 1973 to overcome the limitations of the previous navigation system, incorporating earlier ideas including secret engineering studies from the 1960s. The system was developed by the US Department of Defense, which originally used 24 satellites, and the system became fully operational in 1995, while advances in technology and new demands on the existing system led to the GPS update and implementation of the next generation GPS GPS.