Facebook today launched a Business Inbox feature for Messenger, to help businesses respond to customer messages and easily switch between their personal and business accounts in the Messenger app.
According to the official Messenger Blog, Facebook said: "According to our research, more than 90% of business executives on Messenger already use to chat with friends and family, and we hear from many of them that they do not want to download and manage multiple applications.
The company continued, "We also know that small businesses need reliable and easy-to-use tools to help grow their online presence and communicate with customers." According to the Hubspot survey, 90% of customers rate an immediate response as being very important or important when they have a marketing question Or sales.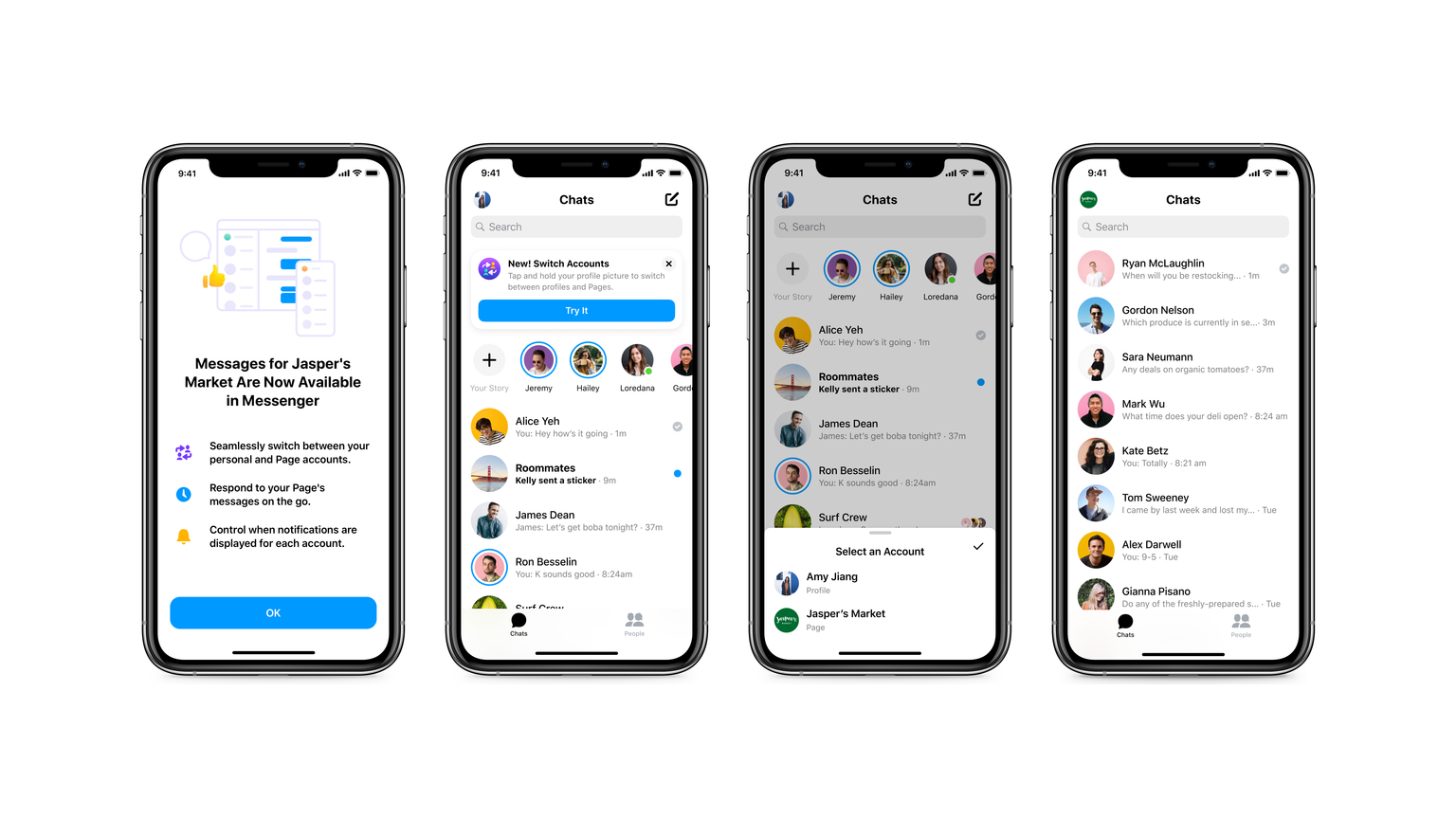 Customers today also have many questions about store hours, product availability, delivery and delivery options, and more, as the new Messenger inbox will make it easy and convenient for companies to respond quickly.
Companies can also choose to receive notifications in the Messenger app to remind them to return to customers at the right time, and the Business Inbox in Messenger completes the Page Manager app. In addition to messaging, companies can manage their Facebook posts, create ads, and view page insights.
"We are currently seeing a 250% increase in messages from guests who need to reschedule their flights due to COVID-19," said Matt Volbert, owner of Kern River Outfitters, adding: "This makes it difficult for my small team to return to these guests in time. , The Messenger for Business Inbox is a great tool that will help me quickly respond to each of my guests, whether I'm in the office or on the river. "
Facebook has started rolling out the new business inbox in the Messenger app on iOS and it will be available on Android in the next few weeks.
---
---