The company produced the action movie The Hitman's Wife's Bodyguard, On the first official poster of the film, to be shown in the middle of next year, after a delay in the background of the global crisis due to the outbreak of the new Corona virus "Covid 19".
In previous statements by international superstar Selma Hayek, she expressed her shock at the postponement of her new movie The Hitman's Wife's BodyguardBecause of the outbreak of the new Corona virus and the closure of cinemas in the United States of America, she wrote through her account on "Instagram": "The publication of HWB Until the summer of 2021. I am shocked that I cannot wait to see you all. "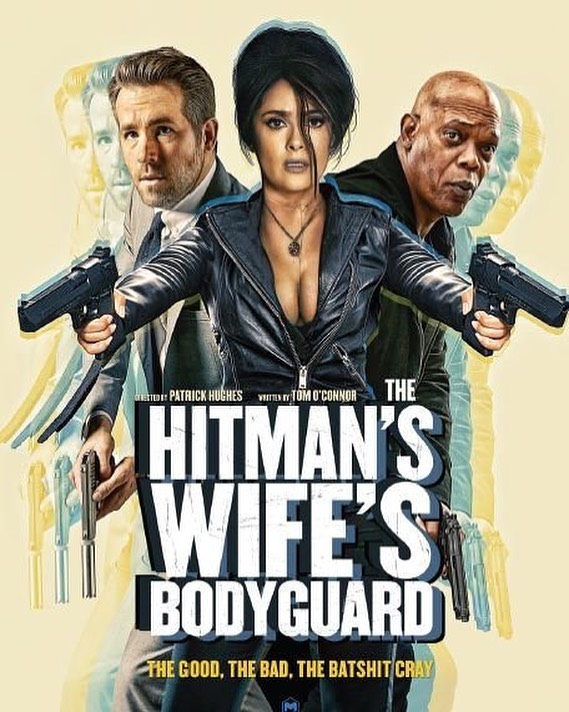 The Hitman's Wife's Bodyguard An American comedy film directed by Patrick Hughes and written by Tom O'Connor, Brandon and Philip Murphy, which is a sequel to the movie The Hitman's Bodyguard 2017, starring Ryan Reynolds, Samuel Jackson, Frank Grillo, Richard E. Grant, Tom Hopper, Antonio Banderas and Morgan Freeman.
The star, Selma Hayek, called for justice in the case of the killing of young Juveni Lopez after the Mexican police arrested him and dealt violently with him on the pretext of not wearing the muzzle amid the Corona pandemic, which caused a severe wave of anger in Mexico after the young man left and appeared Salma while wearing a mask written on justice for the young man Giovanni Lopez.
---
---