The Saudi club Al Hilal issued a statement responding to the AFC's decision to exclude it from the AFC Champions League.
The AFC decided to consider the champions of the competition withdrawn after entering the Al-Ahly Dubai youth match with a list of 11 players, including 3 guards, and violating the tournament's regulations.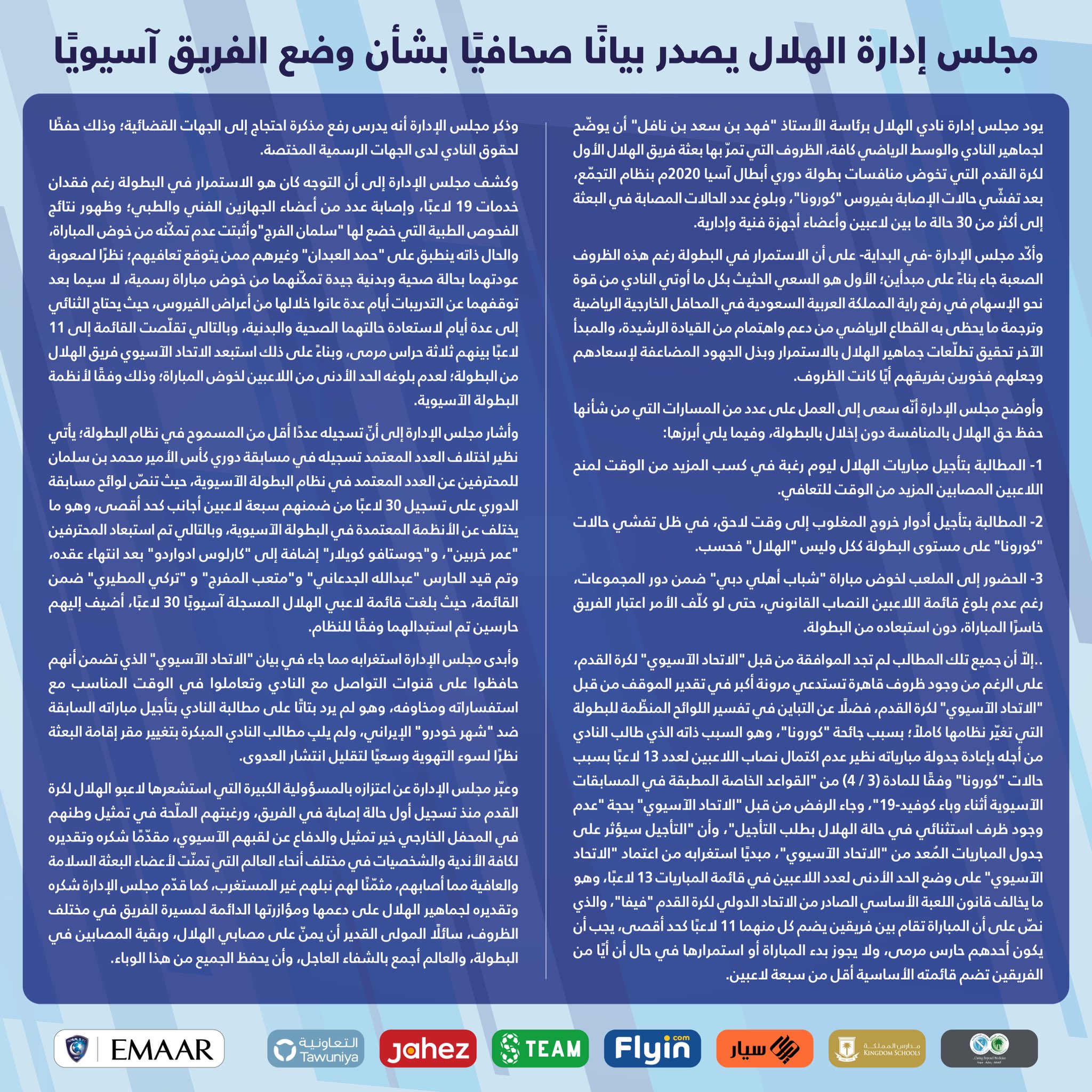 The crisis began with an increase in the number of injuries among the continental champions, to reach 15 players and 10 among his technical and administrative staff.
Al Hilal entered the Al-Ahly Dubai youth match with 11 players, including 3 goalkeepers, after the AFC refused to postpone the match.
Al-Hilal announced the formation of the match, which he started with 9 players, while the goalkeepers remained on the bench, and his players were in the lane leading to the match.
The match between Al Hilal Saudi Arabia and Al Shabab Al Ahly Dubai of the United Arab Emirates was canceled before its start.
The AFC had previously ruled out the UAE unit due to the infection of a number of its players with the Corona virus and the team's inability to play matches before traveling to Qatar. (See the details)
---
---
Source link
https://www.filgoal.com/articles/394804