Mohamed Abdel Monsef, goalkeeper of the first football team at Wadi Degla Club, was keen to congratulate Mohamed El-Shennawy, Al-Ahly goalkeeper, who succeeded in facing a penalty kick for the Moroccan Wydad team in the match that brought them together, Saturday evening, at Mohammed V Stadium in Morocco in the first leg of the African Champions League semi-final And, during which the red genie won with two goals without a response, as "Usa" published his picture, accompanied by Al-Shennawi, through his personal account on Instagram, commenting on it: "Bravo El-Shenawi, Congratulations Habibi."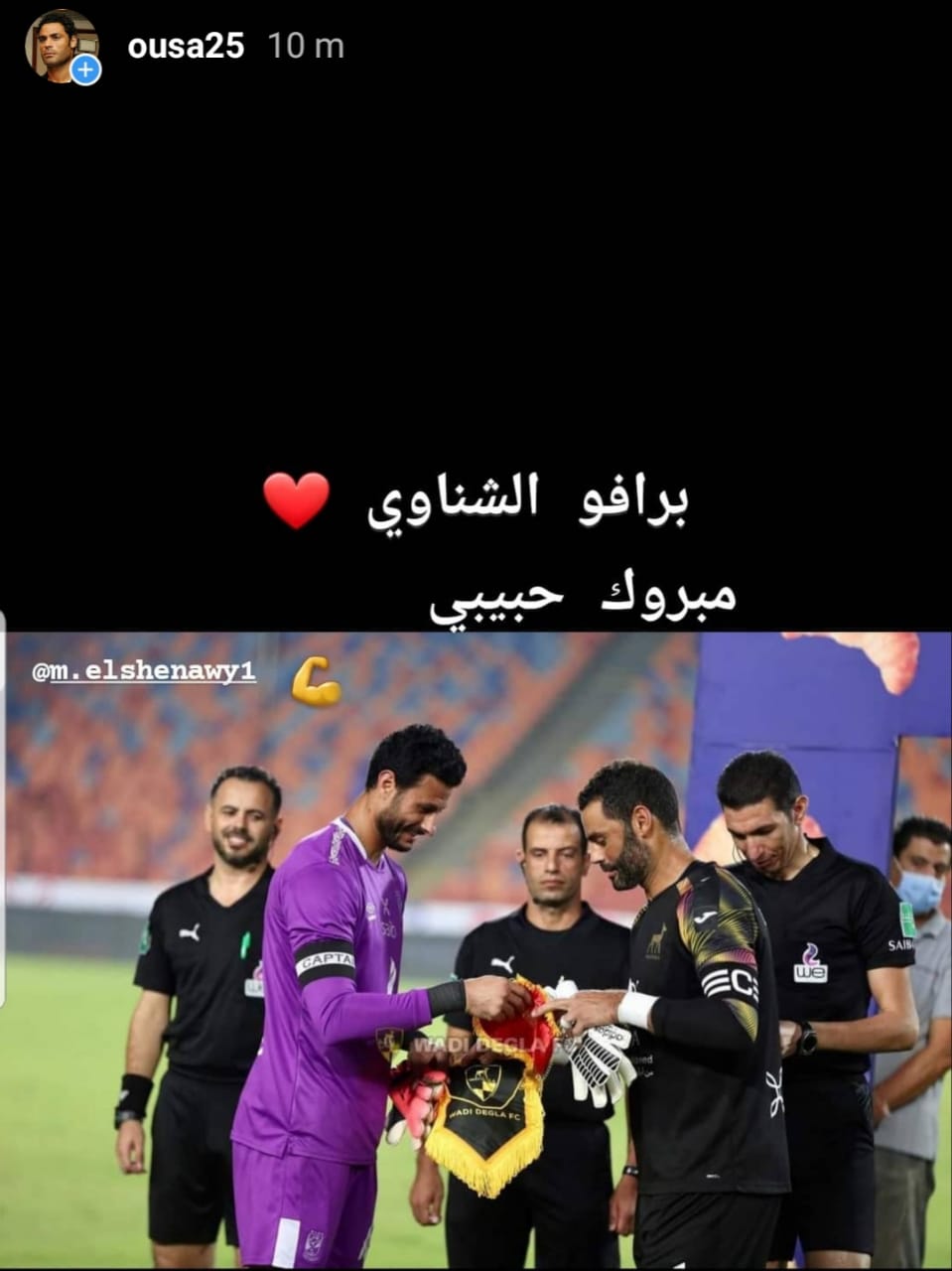 Al-Ahly team put forward in the African Champions League final after it achieved an important victory over Moroccan Wydad with a clean double scored by Qafsha and Ali Maaloul, and thus the Red Genie is close to qualifying for the African final, but the decision will be in Cairo Stadium next Friday when the rematch between the Egyptian and Moroccan champions will take place.
Al-Ahly played today's match with a formation, consisting of: Muhammad Al-Shennawi, Muhammad Hani, Ayman Ashraf, Yasser Ibrahim, Ali Maaloul, Amr Al-Soulia, Aliou Diang, Hussein Al-Shahat, Muhammad Majdi Afsha, Junior Ajay and Marwan Mohsen.
While the Wydad formation announced by the Argentine, Miguel Jamondi, the technical director of the team, included: Rida Al-Teknouti and Abdel-Latif Naseer – Yahya Atiyat Allah – Ibrahim Najm al-Din – Yahya Jubran – Ibrahim Al-Naqqah – Walid Al-Karti – Ayman Al-Hassouni and Badi Awok – Ismail Al-Haddad – Gbagbo.
---
---