Tunisian qualified Onas Jaber The world number 35 in tennis, for the final price round of the Roland Garros "French Open", after beating the Belarusian Arena Sabalenka, the 22nd in the world, two sets to one, by groups (7-6) and (2-6) and (3-6), after its best result in the championship was the third round, which it reached in 2017 and this year.
This is Anas' strongest achievement at Roland Garros, and she is also the first Arab player to achieve this achievement after she previously succeeded in reaching the third round of the tournament in 2017, and the 26-year-old Tunisian champion continued to maintain her advanced level in the Grand Slam tournaments in particular. And it reached the quarter-finals of the Australian Open at the beginning of this year, which is the most important achievement for it in the Grand Slam tournaments.
Jaber settled the match against Sabalenka within two hours and four minutes, to set a date with the winner of the Spanish match, Muguruza and American Colins.
The Tunisian champion is expected to face the winner of the Spanish match Garbin Muguruza, and the American Danielle Rose Collins, in the final eighth round of the tournament.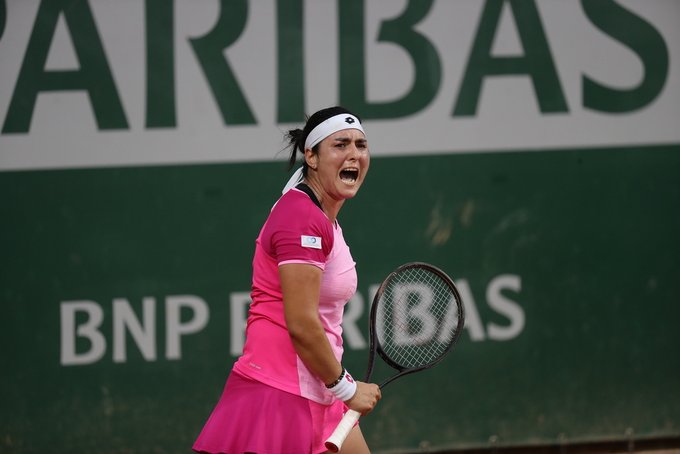 Anas Jaber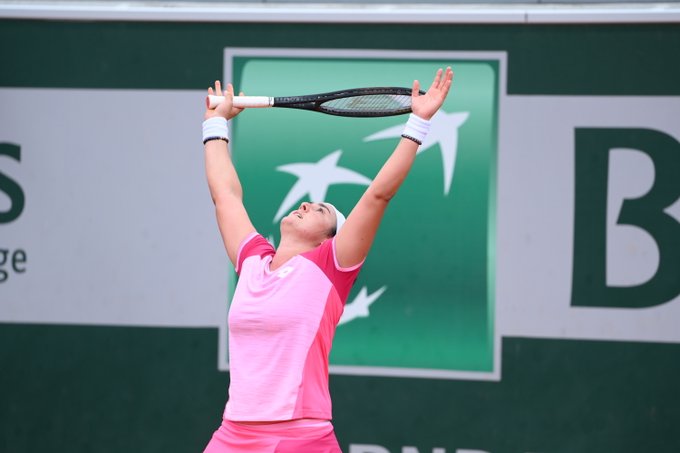 Anas Jaber celebration of qualifying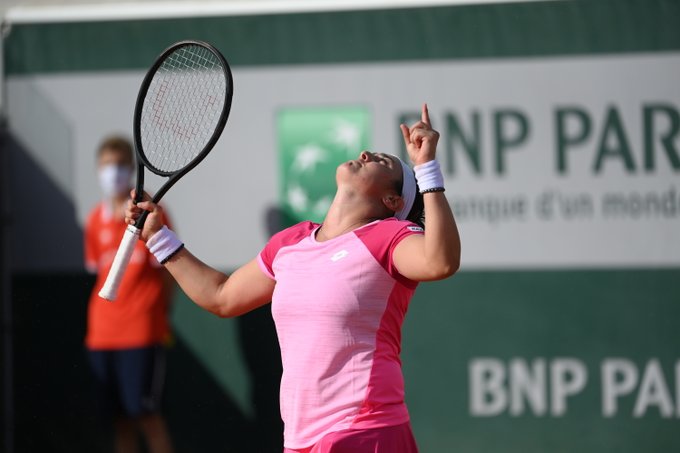 Anas Jaber after winning
---
---