Amir Tawfiq, director of contracts at Al-Ahly Club, responded indirectly to the statements of Ramadan Sobhy, the new Pyramids player, during which he revealed the scenes of his approval of the transfer offer to his new team, as Amir emotion posted indicating "laughter" in conjunction with the player's statements.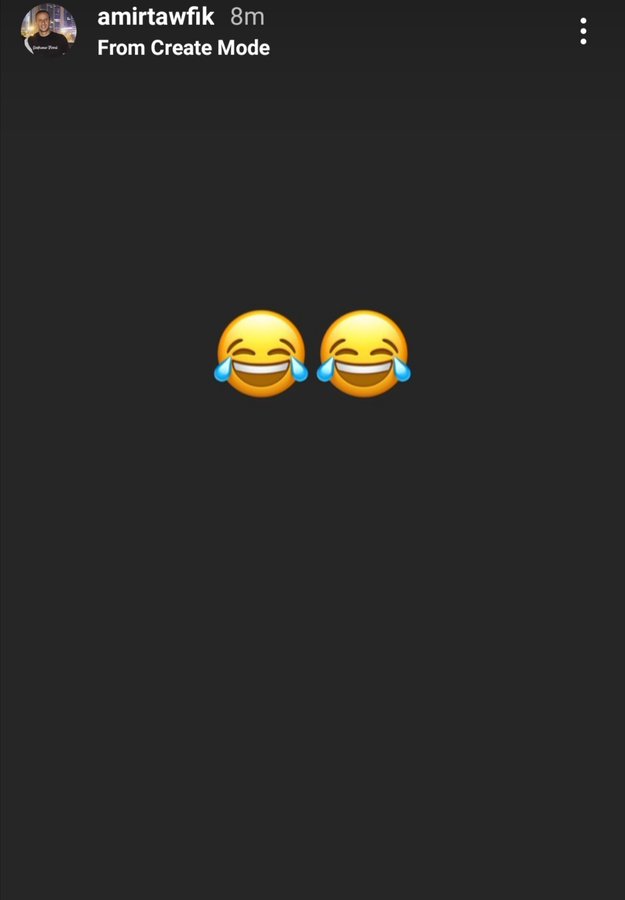 Ramadan Sobhi said in televised statements to the "Al-Hekaya" program presented by the journalist Amr Adib: Amir Tawfiq is the first person to know about the Pyramids negotiations and he said to me: You will go … I told him I will think and see.
He added: The second day I spoke with Sherif Ikrami, my wife's brother and my agent, and I told them I prayed Istikhara and decided to go Pyramids, after negotiations that lasted only 48 hours.
And he continued: As soon as the negotiations ended, I tried to communicate with Mahmoud al-Khatib, and he did not answer my call, so I spoke with Amir Tawfiq, and I told him that I am trying to communicate with Al-Khatib, but he does not respond, and there are two things I want to inform Captain Al-Khatib about, the first is that I did not sign and did not get any money yet, And that I had not negotiated with Pyramids for a while, and concluded: Al-Ahly published the statement and this day coincided with the opening of the stadium, and by God I did not know that it was the day of the opening, but things came like this.