Google promises Keep It's a Google version of a note-taking app, but it includes more than basic checklists or quick ideas that are removed at the moment of inspiration, and since it's developed by Google, it automatically syncs with Google. Drive, So that you can access it from any device on which you use your Google account, whether it is a computer, phone, or tablet, and in this way, you will not search your accounts or various devices to find the right note, and here is everything you want to know about Google Keep:
How to access Google Keep

To access Google KeepYou can use the mobile app available on both devices Android And iOSOr, go to the service website directly, and there is also a browser extension Chrome You can download it.
It is also integrated into GmailYou can add a note by simply clicking the icon Keep Yellow in the toolbar on the far right.
Here are five ways you can use Google Keep to improve note-taking:

Take audio notes: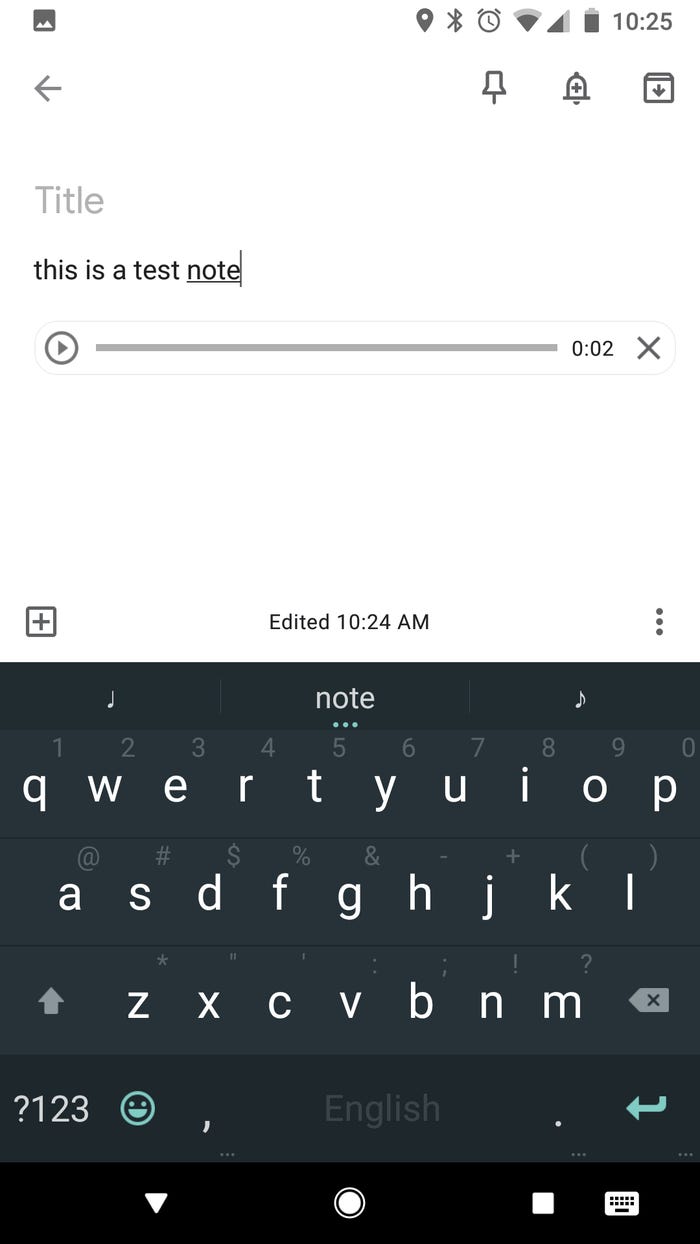 Voice notes
Do you know how to ask questions on Google by clicking on the microphone icon in an application? Chrome? The same principle applies to notes Keep Which has been written down on your mobile device. Every voice note is transcribed automatically as you speak, making it easy to search (especially if you use the feature a lot.)
Collaborate with coworkers:

You can add people to your notes to quickly and easily insert them in a loop about everything you are working on, or if they need to complete work items, so that everyone is always aware of the progress that has been made.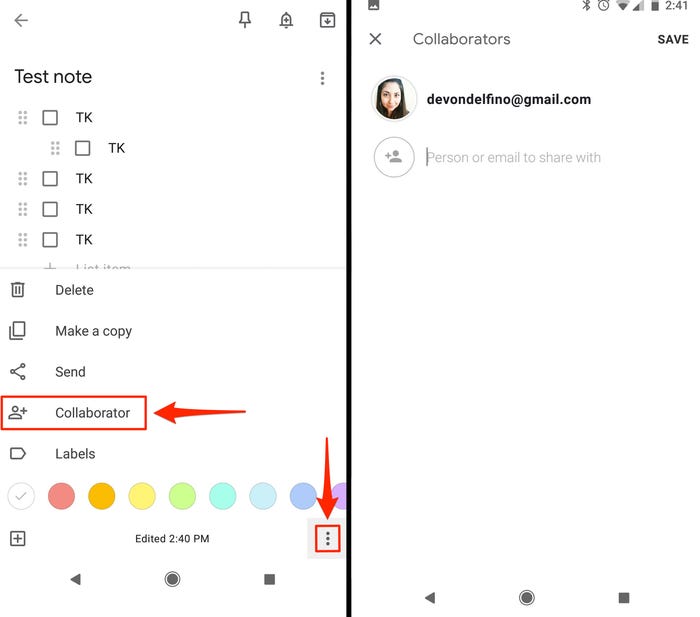 Collaborate with colleagues
All you have to do is add their name and email address (or Google Group), and you can always remove collaborators later. Additionally, you can easily transfer notes to Google Docs via the "Send" feature or via the "Copy to Google Docs" option on desktop).
Set reminders:

You can add reminders to each note, repeat it if desired, or get a single pop-up window when accessing a specific site by clicking "Remind me" in the upper right of the note.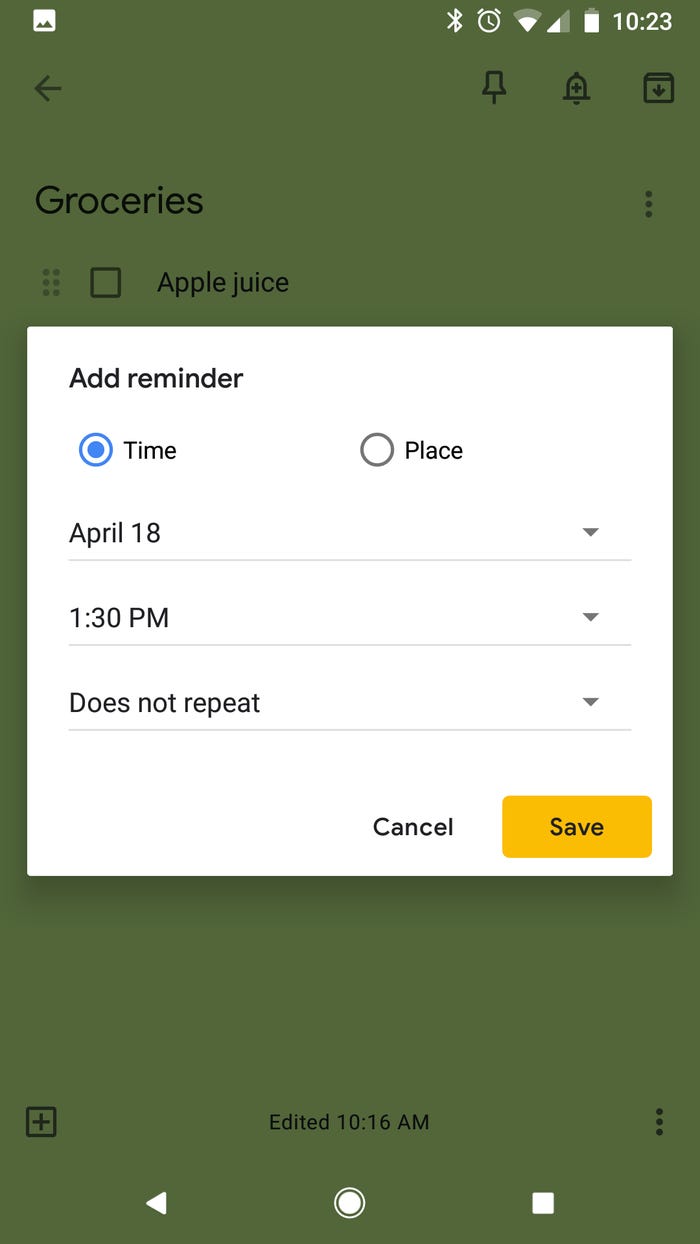 remind
And every time-sensitive note will appear on your Google Calendar, so that's another layer of compatibility across devices.
Override regular text:

You can add photos either by taking a picture on your device or choosing from an existing album, or drawings that can also be placed on top of the images, in addition to recordings, and if you have text inside the uploaded images, there is also an option to copy it at the bottom of the note.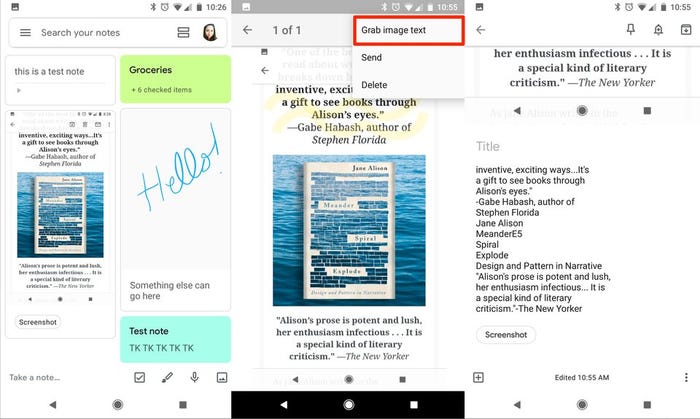 Add photos
Organize like a pro:

You can view your notes as a list, organize them by pinned notes first, then in chronological order, or as a grid, and you can also drag and drop individual notes to rearrange them and visually rearrange them as needed.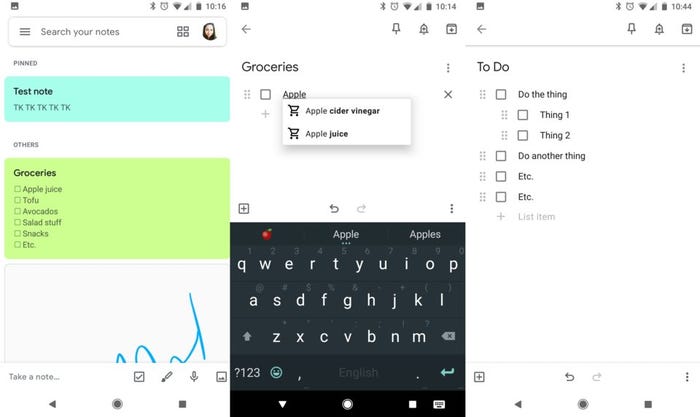 Organization
There is also color coding, which allows you to easily distinguish between different types of notes and scan for what you need, as well as stickers, pinning (for very important notes), and archiving.
---
---