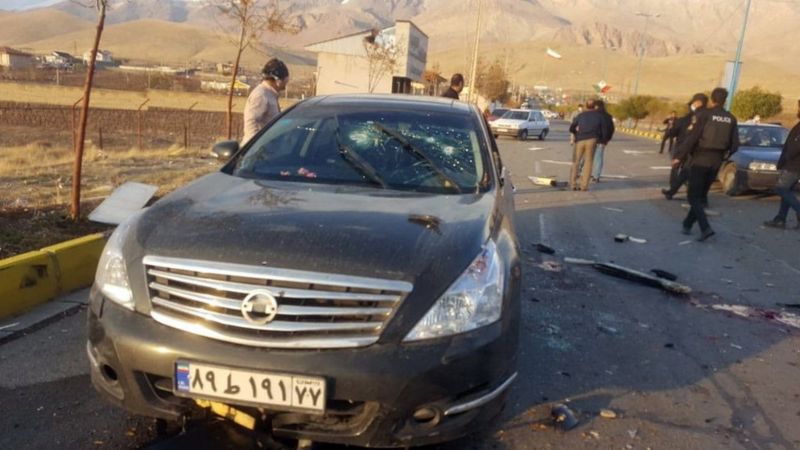 Iran's chief nuclear scientist, Mohsen Fakhrzadeh, was assassinated near the capital, Tehran, according to the Iranian Ministry of Defense.
Fakhrazadeh died in hospital after being attacked in Damavand district.
According to Iranian media reports, attackers shot his car.
Fakhrozadeh is considered by Western intelligence agencies to be responsible for a secret nuclear weapons program in Iran.
It is reported that diplomats describe him as "the father of the Iranian bomb."
The assassination comes amid renewed concern over an increase in the amount of uranium that Iran is enriching, which is required for the generation of peaceful nuclear energy as well as for the production of nuclear weapons.
Iran insists that its nuclear program only serves peaceful purposes.
Four Iranian scientists were assassinated between 2004 and 2012. Iran accused Israel of being involved in the assassinations.
Fakhrozadeh's name was mentioned in a speech by Israeli Prime Minister Benjamin Netanyahu on Iran's nuclear program in May 2018.
---
---
Source link
https://www.bbc.com/arabic/world-55094857