Children's Cancer Hospital Egypt 57357 received the actress Yasmine Sabry, who decided to visit the hospital at this time to support the hospital with a financial donation, and to support children sick with cancer, on their journey of steadfastness in the face of malignant disease.
The hospital organized a decent reception for the artist, in which a number of children participated, and she was received by Dr. Sherif Abu Alnaga, CEO of 57357 Group, General Manager of the hospital, and a video of her was shown that includes clips from her previous hospital visits.
Ahmed Abdel Moneim, director general of public relations at the hospital, said that a 14-year-old girl in the hospital called "Salma" asked to meet the artist, Yasmine Sabry, and the hospital fulfilled her wish, after communicating directly with the artist, and the child's wish was transmitted to her, which was accepted and welcome by Yasmine Sabry.
Actress Yasmine Sabry went up to the internal detention rooms for sick children, and first went to the child "Salma", who filled her face with joy as soon as she knew that her wish had been fulfilled, and the artist agreed to visit her, and took pictures with her.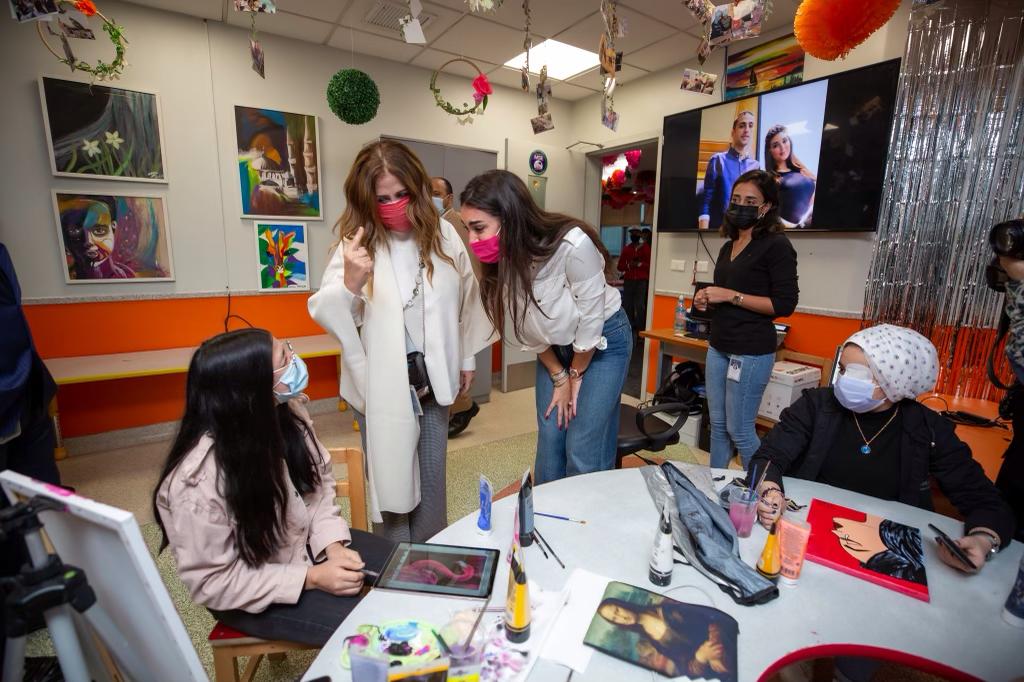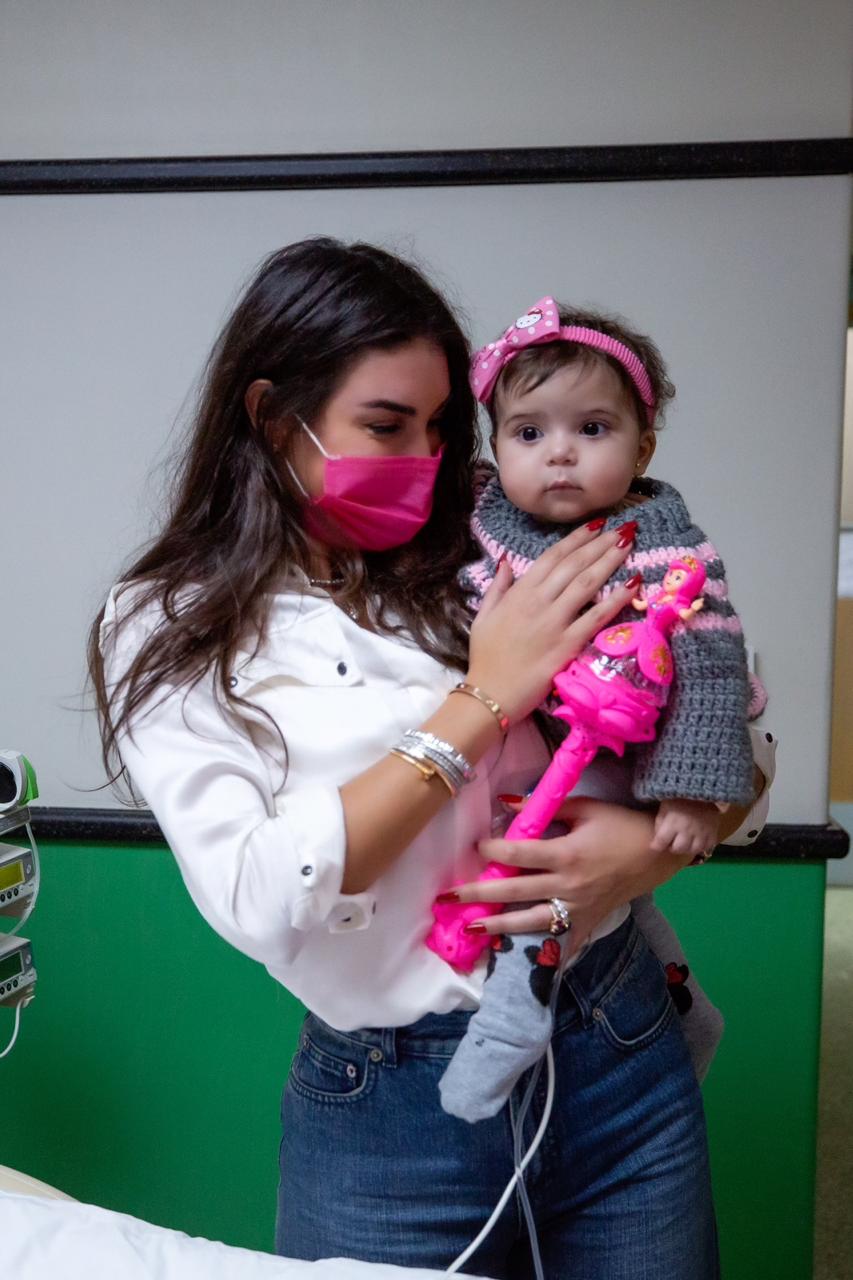 Yasmine distributed gifts to the children and visited the art therapy workshop, in which Amani Ibrahim, the workshop director, presented information on the role of the wonderful work that the workshop does in improving the psychological state of children and supporting them morally during the treatment journey, as they show their potential and talents through it, and spend There are always happy times.
On the sidelines of the visit, actress Yasmine Sabry said that she used to be with the children of the hospital, which she considers one of the most important scientific and health edifices in Egypt and the Middle East region, because of the free services it provides for the treatment of children who challenge this malicious disease.