Issued Mohamed Salah The perfect line-up for the English team Liverpool during the current century in the poll, in which the public participated on the "Twitter" site, the culmination of its continuous brilliance since joining the ranks of the Reds in 2017 and being able to lead the reds 'scorers' ranking over the past three seasons, unlike the current version of the Premier League.
The most prominent site "givemesportAl-Riyadi is the choices of Liverpool fans from all over the world for the ideal squad for the team during the 21st century, which has witnessed the presence of many prominent stars, including Luis Suarez, the current Atletico Madrid striker.
According to the final choices, the ideal formation for Liverpool FC during the 21st century came: "Alison Baker, Trent Alexander Arnold, Virgil Van Dyck, Daniel Agger, Robertson, Xabi Alonso, Stephen Gerrard, Dirk Kuyt, Sadio Mane, Mohamed Salah, and Fernando Torres."
Mohamed Salah is preparing to maintain the top scorer in the English Premier League, which he maintains so far, with 13 goals, when Liverpool hosts Manchester United in the upcoming match between the two teams on Sunday at Anfield, in the nineteenth round of the Premier League matches.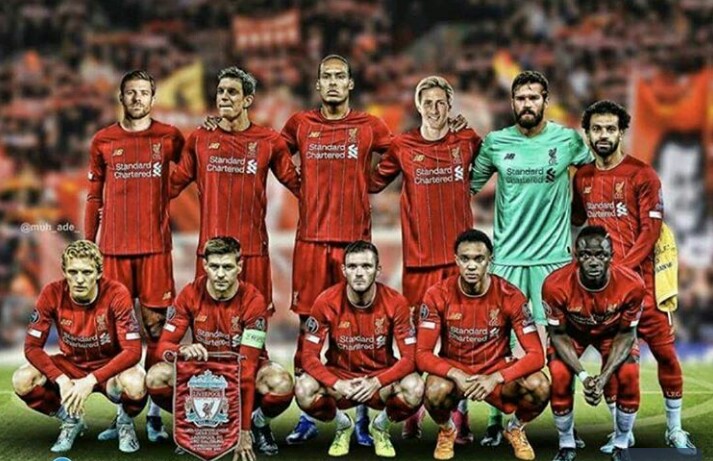 The formation of Liverpool in the 21st century
Mohamed Salah had confirmed that the injuries suffered by a number of Reds players recently had a great impact on the decline of the team's results recently, indicating that luck stood alongside a number of other clubs, this season.
Mohamed Salah said in televised statements: "The injuries greatly affected the level of Liverpool, but we must deal with the current situation."
Regarding his desire to participate in all matches with Liverpool, Salah said: "I want to participate in all matches, but coach Juergen Klopp is the one who makes the decision, and I respect his decisions."
Century formation report
And the Egyptian star continued, saying: "Corona had an impact on the team level during this season, and some other clubs had luck with it."
Egyptian star Mohamed Salah is top scorer in the Premier League this season, with 13 goals, one goal difference from South Korean star Heung Min Son, the Tottenham Hotspur striker, who has 12 goals.
Liverpool is seeking to win against Manchester United, in order to return to the top of the Premier League standings, which United led solo with 36 points, after their victory last Tuesday night against Burnley 1-0, while the Reds came in the runner-up with 33 points.
The formation of Liverpool in the present century
---
---
Source link
https://www.youm7.com/story/2021/1/15/%D9%85%D8%AD%D9%85%D8%AF-%D8%B5%D9%84%D8%A7%D8%AD-%D9%8A%D8%AA%D8%B5%D8%AF%D8%B1-%D8%A7%D9%84%D8%AA%D8%B4%D9%83%D9%8A%D9%84%D8%A9-%D8%A7%D9%84%D9%85%D8%AB%D8%A7%D9%84%D9%8A%D8%A9-%D9%84%D9%81%D8%B1%D9%8A%D9%82-%D9%84%D9%8A%D9%81%D8%B1%D8%A8%D9%88%D9%84-%D9%81%D9%89-%D8%A7%D9%84%D9%82%D8%B1%D9%86-%D8%A7%D9%84%D9%8021/5159464