Zamalek announced its list to face its host Ghazal El Mahalla on Tuesday in the 11th round of the Egyptian Premier League.
Coach Jaime Pacheco preferred to rest Mahmoud Abdel Razek "Shikabala" and Hamza Mathlouthi so that their injuries would not worsen. (See Zamalek doctor explain the details of the players' injury)
None of the new trio, Ayman Hefni, Marawan Hamdi and Saif al-Din al-Jaziri, entered the list.
The young duo, Osama Faysal and Saif Jafar, lead the attack.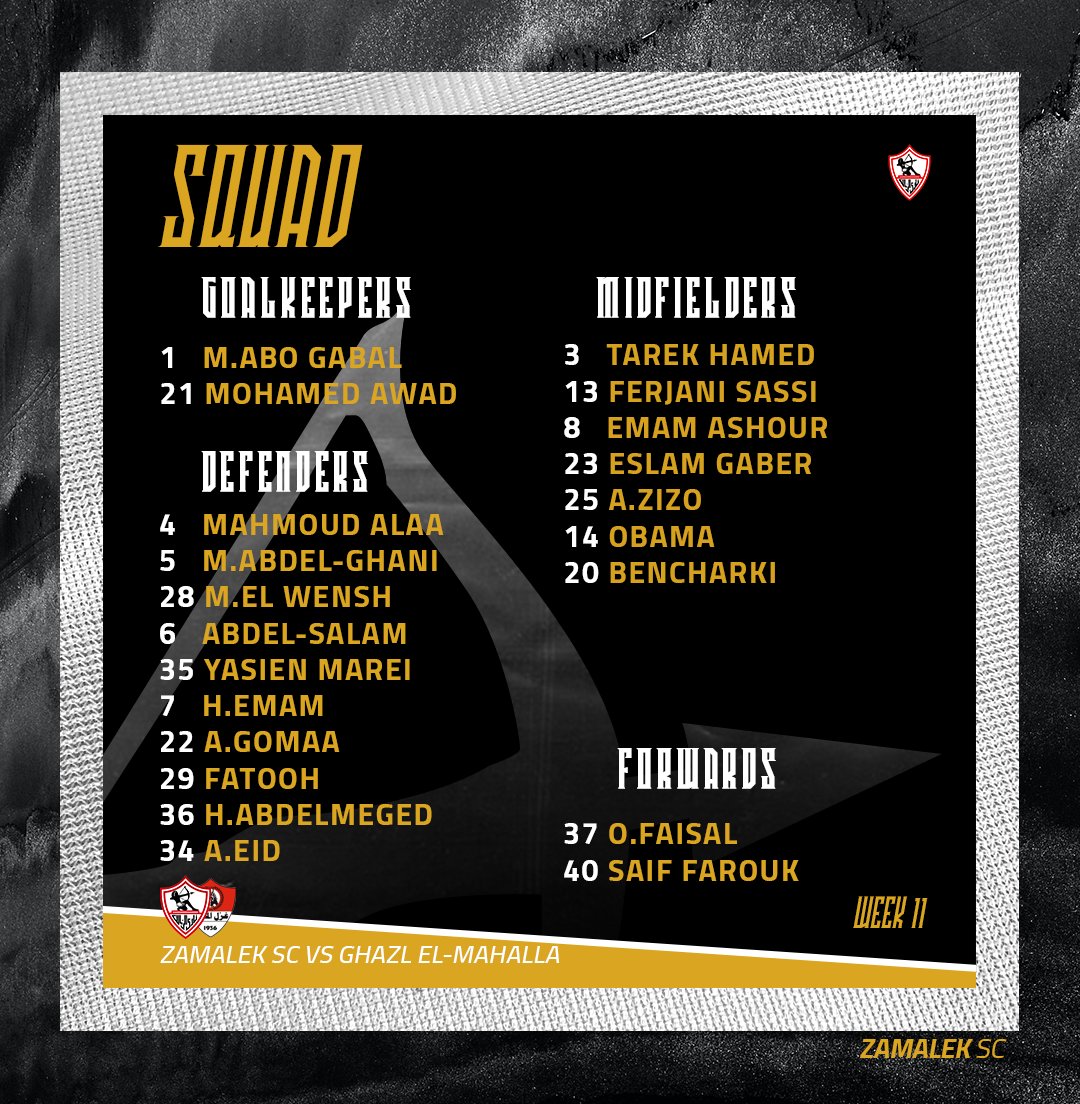 The list is:
Goalkeepers: Muhammad Abu Jabal – Muhammad Awad
Defense line: Mahmoud Alaa – Muhammad Abdel Ghani – Mahmoud Hamdi "Al-Wansh" – Muhammad Abdel Salam – Abdullah Jumah – Ahmed Fattouh – Hazem Imam – Hossam Abdel-Majeed – Ahmed Eid – Yassin Mari
Midfield: Ferjani Sassi – Tariq Hamid – Youssef Ibrahim "Obama" – Islam Jaber – Imam Ashour – Ahmed Sayed "Zizou" – Ashraf Bencharki
Offensive line: Osama Faisal – Saif Jafar
Zamalek is seeking to reinforce its lead in the league standings, with its current score of 23 points.
Zamalek won 7 matches, drawn twice, and did not lose the current season of the tournament.
And he has a postponed match against his traditional rivals Al-Ahly.
---
---