Egyptian international co Mustafa Mohammed The new Galatasaray player in his team's training, which is currently being held in preparation for the Başakşehir match tomorrow, scheduled to be held at 6 pm at the "Turk Telekom Arena" stadium within the 23rd round of the Turkish league championship.
And signs of happiness appeared on the Galatasaray striker before the match in Basaksehir, which may be paid for in it or in part.
It was decided that the Egyptian international, Mustafa Mohamed, player of the Turkish Galatasaray club, would wear the number 31 shirt with his new team after officially moving to his ranks during the current transfer window.
And the official account of the Turkish Galatasaray club, through its official account on the "Twitter" website, published a group of pictures in which Mustafa Muhammad wears the team's uniform during the coming period.
Galatasaray confirmed on his official website Mustafa Muhammad's transfer, commenting: "Welcome to Galatasaray," referring to the end of all procedures for his transfer to the Turkish league, including success in medical examination and others.
The official website of Galatasaray club listed Mustafa Mohamed's local march with Zamalek and international teams with the Egyptian national teams, where he was contracted at the Dakhiliyah club during the 2016-2017 season after he played in different categories in the junior club at Zamalek.
Then the young striker, who scored 4 goals in 17 matches, returned to Zamalek the following season and was signed with the Tanta team at the beginning of the same season. Where he scored 6 goals in 23 matches here, he transferred to El Geish on loan after a season in Tanta.
Mostafa Mohamed, who scored 12 goals and made 5 assists in 29 matches at Talaea El Guish Stadium, returned to his club Zamalek at the end of the season..
The 23-year-old striker, who continued his football career in Zamalek, scored 19 goals and provided 4 assists.
Mostafa Mohamed won the Egypt Cup in the 2018-2019 season, the Egyptian Super Cup and the Confederation Championship in the 2019-2020 season, a total of four titles in his career..
Galatasaray Club concluded: "We wish all the best for Mustafa Mohamed, who will continue his career in the yellow and red jersey."
Mustafa Mohamed grabs attention in the training of Galatasaray
Mustafa in group exercises
Mustafa in the exercises Galatasaray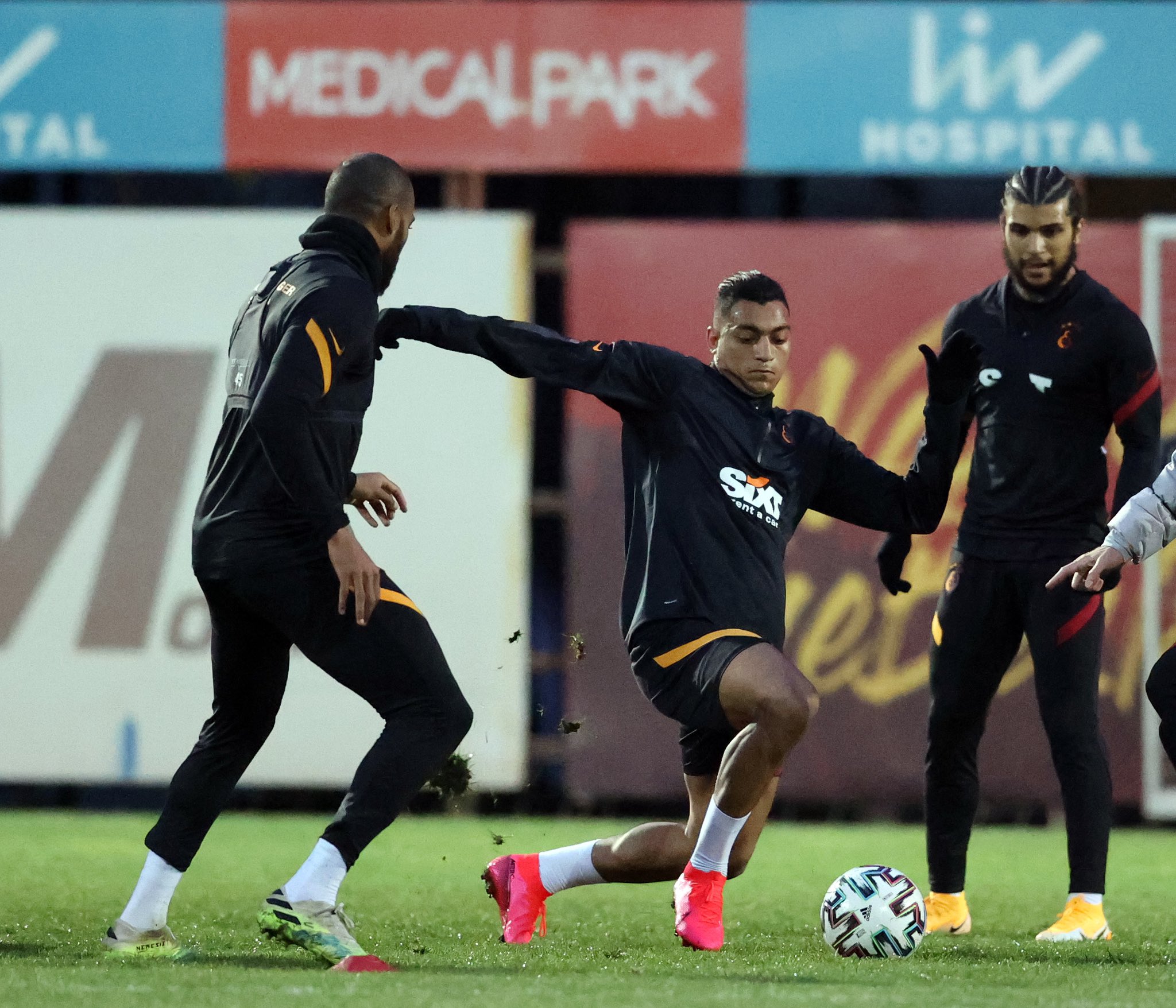 Mustafa Muhammad, the Turkish Galatasaray player
Mustafa Muhammad in training
---
---