Can lead to higher levels Cholesterol In the blood to clogging arteries, which are the large blood vessels that carry blood to all parts of the body, and this may impede the flow of blood to the heart muscle and lead to a heart attack, so it is necessary to avoid foods and bad health habits that cause this, according to the website. Express ".
Cholesterol accumulates on both sides of the arteries, so the blood flow passage becomes harsh and narrow, which leads to an increase in blood pressure, and at that time the heart has to make an extra effort to get blood, and the main factor for high levels of cholesterol in the blood is eating rich foods Saturated fatThe British Heart Association charity on cholesterol recommends that people replace these foods with others that contain unsaturated fats, such as replacing butter, ghee and coconut oil with olive oil and sunflower oil.
Fatty pieces of meat or processed meat can be replaced with lean chicken and turkey, and the United Kingdom Heart Organization advised that it is best to abstain from meat for several days and eat meals that depend on legumes, nuts or soy meat alternatives, and dried fruits and nuts are also a great alternative. When it comes to snacking, bad health habits that affect cholesterol levels should also be avoided, such as smoking, drinking alcohol, and others.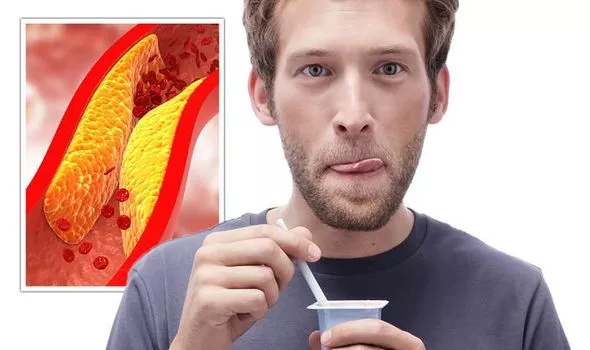 There are health conditions that affect cholesterol levels, such as insufficient activity ThyroidAs ignoring its treatment may increase cholesterol levels in the body, it is responsible for the production of the thyroxine hormone needed to maintain the body's efficient functioning, and the lack of this hormone causes the body to work slowly, and there are many signs indicating low levels of this hormone, such as:
1- Feeling tired and lacking energy
2- Weight gain
3- Slowness in movement, thinking and speech
4- Shortness of breath
5- Dizziness
6- Hair loss
7- Dry skin
---
---