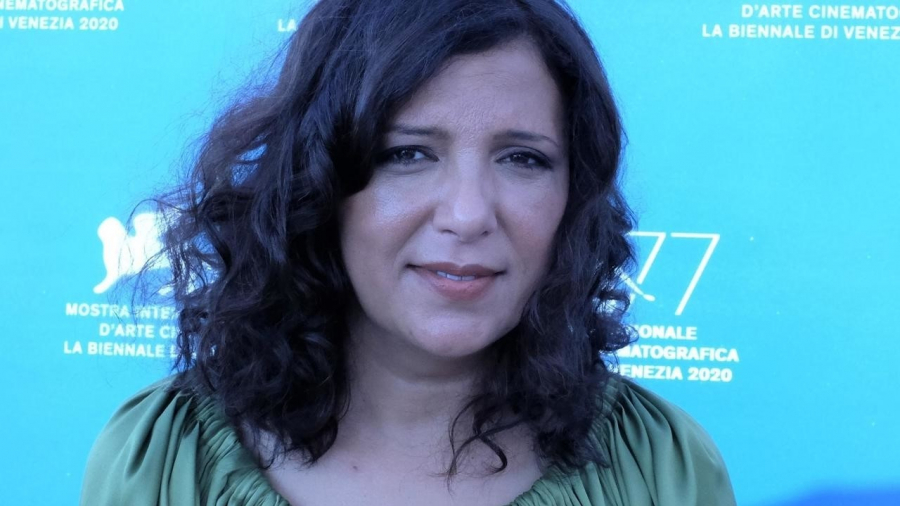 Kawthar Bin Haniyeh's film "The Man Who Sold His Back" is making its way to the Academy Award in the short list of films competing for the Best Foreign Language Film Award, which includes 15 films, to be the only Arab film for this cycle.
The film starring the Syrian Yahya Maheeni, the French Dia Lien, the Belgian Queen Di Pau and the Italian Monica Bellucci and participated in 2020 in several film festivals, including the Venice Festival in Italy and the El Gouna Festival in Egypt, winning many awards in the meantime.
The events of the film narrate the suffering of Syrian refugees, beginning with their departure from their countries and during the journey of some of them to Europe, and even after their arrival, and the physical and material exploitation that includes racist practices that are inconsistent with human rights principles.
In a statement to Mosaique following the special presentation to journalists, Ben Haniyeh said that she was not expecting this nomination just because the number of voters is large and the competition is fierce. But despite the circumstances that played against the marketing campaign, the film resonated with journalists and critics who were members of the Academy of Film Arts and Sciences committee that awarded the Oscar, and this made them nominate it for the competition.
As for how "Tunisian" the film is, Ben Haniyeh said that imagination has no limits. Why do we allow the Americans to make films about Vietnam and Africa, and why does this process seem normal when it seems strange when a Tunisian offers to make a film about the Syrians issue.
The Tunisian audience has an appointment with the movie "The Man Who Sold His Back" in the halls, starting from Wednesday March 31st, and for the international audience a date with the 93rd Academy Awards on April 25th in Hollywood in Los Angeles and broadcasting internationally via the ABC television network.
Nawal Beyazid.
---
---