Manchester City responded to Leicester, which they suffered in front of the center of their stadium in the first round of the league by five.
Manchester City raised its score to 74th point at the top of the Premier League standings and came close to clinching the title, while Leicester City's balance stuck at point 56 in third place.
And one point behind second-placed Manchester United, who will play Brighton in the same round.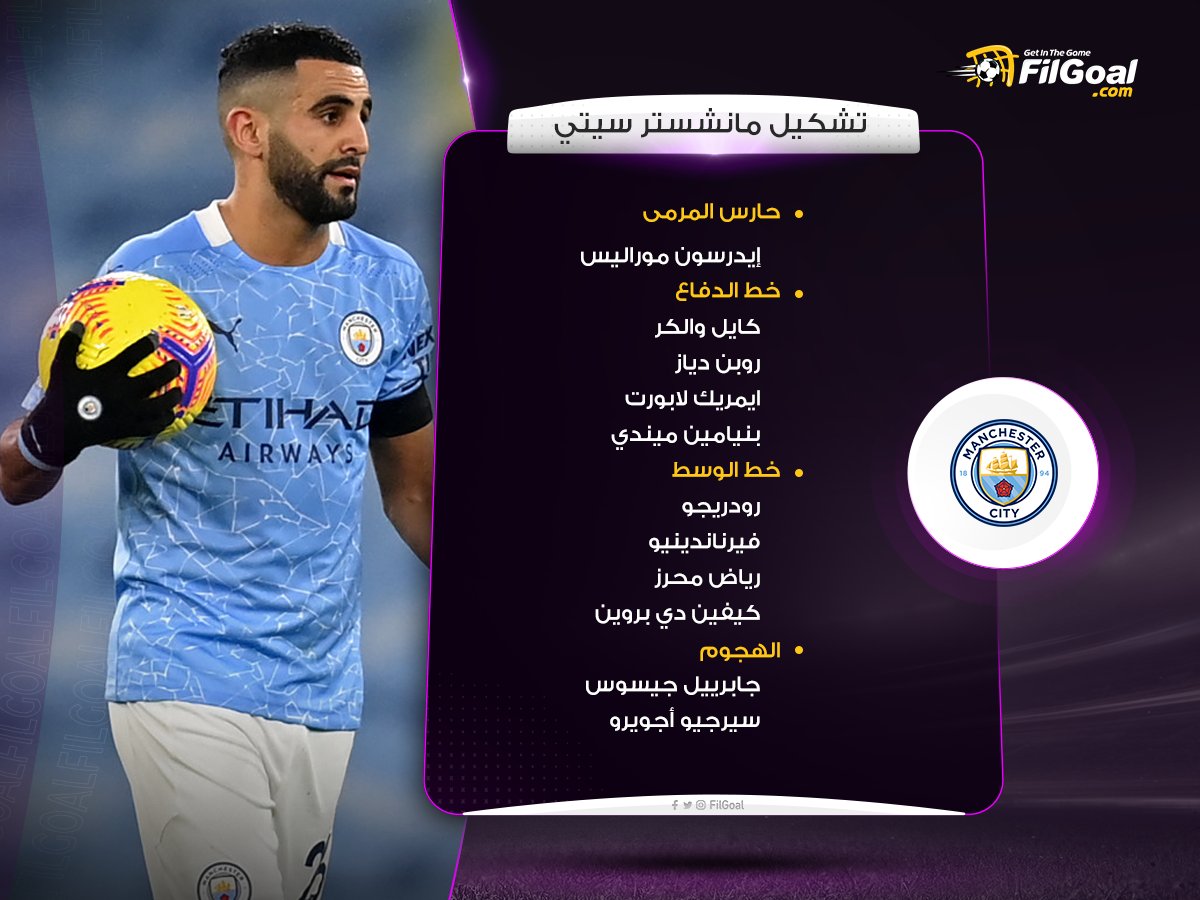 Description of the match
Guardiola pushed the duo Sergio Aguero and Gabriel Jesus started from the start, keeping Raheem Sterling on the bench.
Manchester City dominated the game from the start and was the most dangerous. Kevin de Bruyne hit a powerful free kick and hit the crossbar.
Then Riyad Mahrez penetrated into the penalty area and hit the ball, which goalkeeper Kasper Schmeichel brilliantly removed and prevented him from recording the lead.
At the start of the second half, Leicester City striker Jimmy Vardy scored a goal after Ederson dodged the Manchester City goalkeeper, but the referee did not concede it for offside.
With the continued pressure from Manchester City and the strong defense from Leicester, Samawi's first goal came through left defender Benjamin Mendy.
Mendy received the ball inside the penalty area after a cross by Rodri, dodging the defender and struck with the right foot a ball that landed Schmeichel in the 59th minute.
Aguero left the stadium and replaced Raheem Sterling.
Gabriel Jesus added the second goal for Samawi in the 74th minute, after several passes with Raheem Sterling, to put the ball in the end in the empty net.
Guardiola withdrew the Algerian star, Riyad Mahrez, and replaced him with Ferran Torres.
Then captain Kevin De Bruyne left, and Phil Foden took part in his place.
The match ended with Manchester City winning two goals without a response.
---
---