Ahmed Sayed Zizou – Maran Zamalek in Rades – Photo from Zamalek website
Ahmed Sayed "Zizou", the wing of Zamalek, complained of severe pain in the face of the foot.
Consequently, the wing will miss the Zamalek formation against MCA, due to the pain he has suffered.
Zizou posted a photo of the injury on Instagram.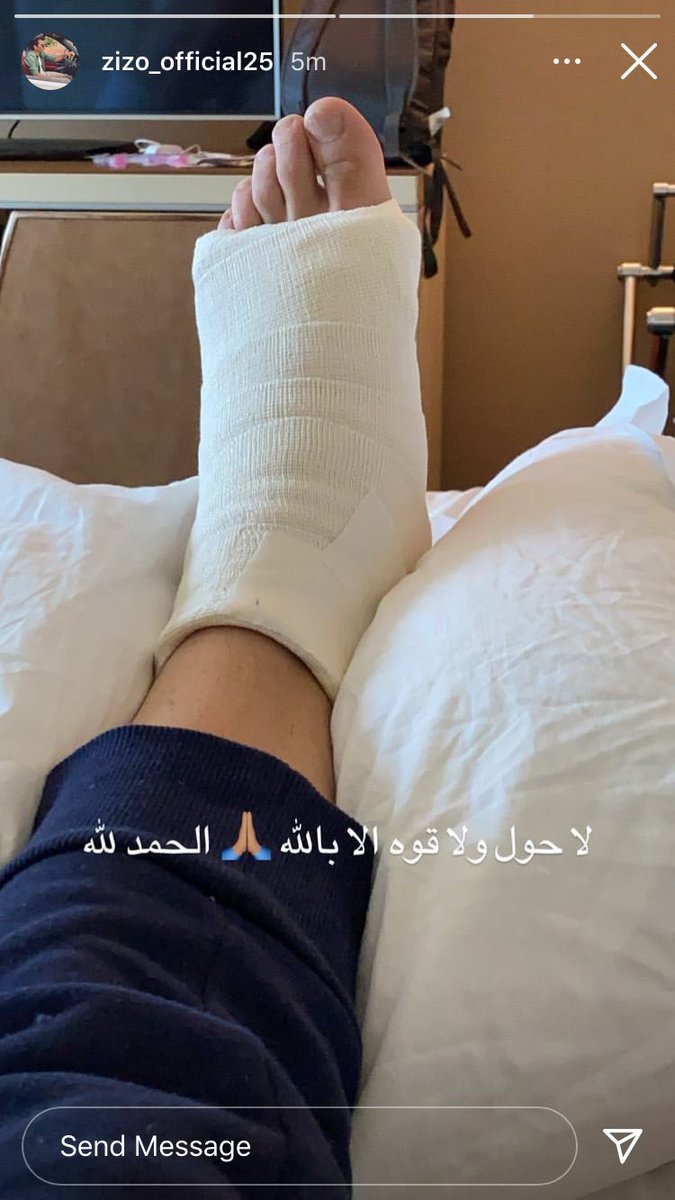 Dr. Mohamed Osama, head of the team's medical apparatus, revealed that the player's foot was placed in a cast, provided that he would undergo further medical examinations after the team's return to Cairo on Sunday.
The 25-year-old has scored 17 goals with Zamalek this season, and has scored 3 goals.
Zamalek needs to win against Mouloudia, win in the sixth round against Senegalese Tongeth, and wait for Esperance to win over Mouloudia in the same round, to qualify for the quarter-finals.
---
---
Source link
https://www.filgoal.com/articles/407579/%D8%A5%D8%B5%D8%A7%D8%A8%D8%A9-%D8%B2%D9%8A%D8%B2%D9%88-%D9%81%D9%8A-%D9%88%D8%AC%D9%87-%D8%A7%D9%84%D9%82%D8%AF%D9%85-%D9%88%D8%BA%D9%8A%D8%A7%D8%A8%D9%87-%D8%B6%D8%AF-%D8%A7%D9%84%D9%85%D9%88%D9%84%D9%88%D8%AF%D9%8A%D8%A9