The majestic ceremony of the procession for the transport of royal mummies witnessed female models that dazzled the world with their brilliance and creativity in the artistic performances that were shown during the important historical event, starting from the golden march launched from the Egyptian Museum in Tahrir Square to the National Museum of Egyptian Civilization in Fustat.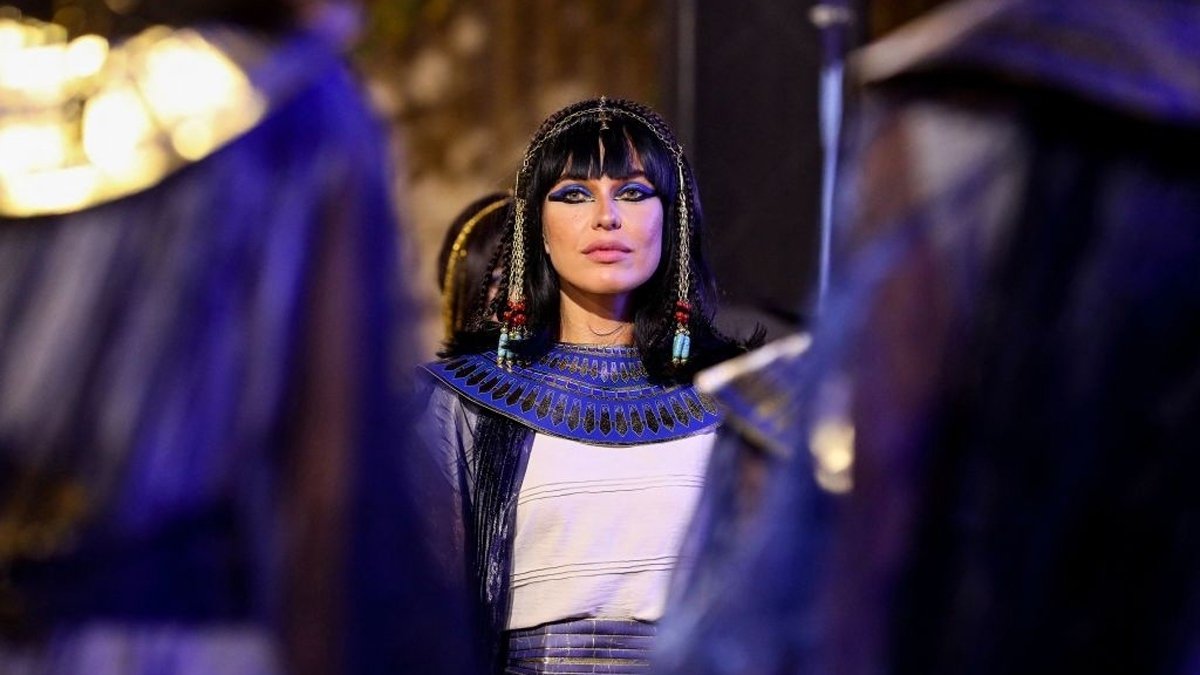 Among the women participating in the golden show that stunned the world, it spread extensively through various social media sites, pictures of the beautiful girl who led the procession of royal mummies in the Egyptian Museum, decorated with pharaonic clothes, and carrying in her hand the crystal that symbolizes the disk of the sun, and behind her are a number of others One of the girls with the same look.
The girl who won the attention of the party's followers, is an Egyptian model and actress named Miral Mahilyan, who, in his blogging through her various accounts on the social media platforms, expressed her pride in participating in this important global event, where she published her photos in the show, and wrote in her comment on it: Very proud and honored to be a part of this historic day .. Words cannot describe the feeling of walking with the Great Pharaohs in the Golden Show. "
Miral Mahilian, who led the parade of royal mummies, is an Egyptian-British model and actress, known for her participation as a "model" for a number of brands inside and outside Egypt. She also enjoys a variety of artistic contributions. She played the role of "Engy El Mougy", in the first part of The series "Kalbash", starring the star Amir Karara, in 2017, and in the same year, she performed the character "Michel" in the movie "The Monkey Talking".
This comes while the ceremony of the transfer of royal mummies, on Saturday evening, in the presence of President Abdel Fattah El-Sisi, witnessed the singing of the singers Reham Abdel Hakim, Nasma Mahjoub, the Egyptian soprano and the opera singer Amira Selim, during a singing performance, an event that the whole world witnessed with great interest.
The procession includes mummies dating back to the 17th, 18th, 19, and 20 families, including 18 mummies for kings and 4 mummies for queens, and they are: King Ramses II, Ramses III, Ramses IV, Ramses V, Ramses VI, Ramses IX, Thutmose II, Thutmose I, Thutmose III, Thutmose IV, Sqanin-Ra, Hatshepsut, Amenhotep the First, Amenhotep II, Amenhotep the Third, Ahmose Nefertari, Merit Amun, Siptah, Merenptah, Queen T, Seti the First, Seti the Second.
---
---