Amr Al-Dardir, the official spokesman for Zamalek, was surprised by the decision of the Egyptian Football Association's Appeals Committee regarding the crisis of the Youth Summit.
Amr Al-Dardir published, through his account on the social networking site Twitter, a picture of the Football Association's letter sent to Zamalek regarding the team's player, Imam Ashour, not participating in the matches until the appeal submitted by Zamalek is decided on his punishment.
"This is the appeal decision for Imam Ashour, and also for the rest of the players," Dardir wrote.
He continued, "How did the appeal of the five players reach the Football Association and Imam Ashour's appeal did not arrive, although the Football Association responded to us not to participate in Imam Ashour until after a decision on his appeal is decided."
He concluded his remarks, "In the end, they tell us that the appeal has not arrived."
The Appeals Committee decided to accept the Zamalek and Al-Ahly grievances in form, and their refusal was subject to the order to suspend youth players from Zamalek Ahmed Eid, Saif Farouk Jaafar, Omar Yasser, Yahya Moftah, and Saif El-Din Al-Sayed after the 1999-born match and support the appellant's decision (meaning the continuation of penalties as they are)
The Disciplinary Committee of the Football Association had decided earlier, to suspend Imam Ashour, a Zamalek player, and 5 other players, born in 1999, for 12 games due to a video of them chanting insulting slogans to some of Al-Ahly's symbols after the 1999 born league summit between Al-Ahly and Zamalek. (See details)
Adel Al-Shorbaji, head of the grievance committee, said in statements to FilGoal.com: "The name of Imam Ashour was not present in the FIFA statement because Zamalek club and the player did not submit an appeal from the ground to the player's penalty." (See details)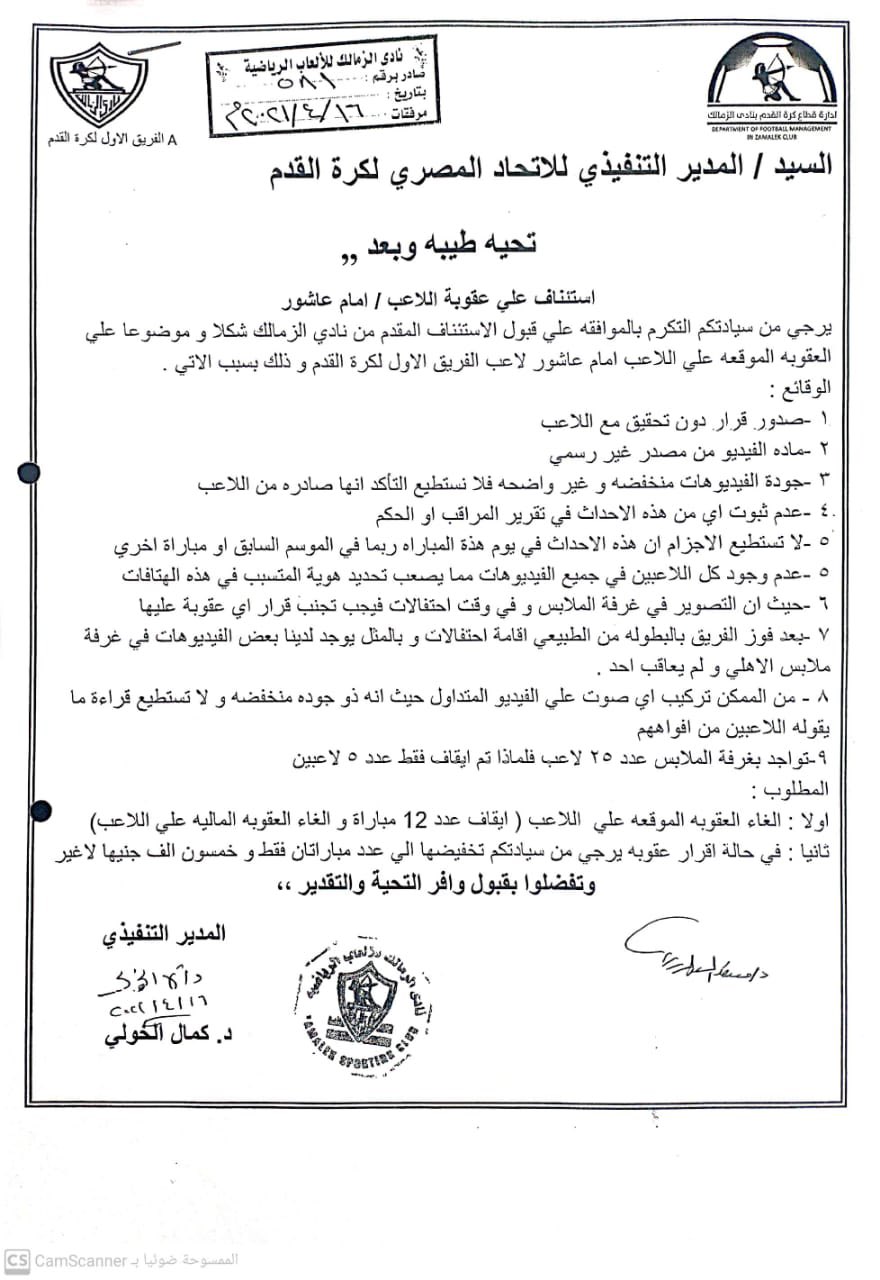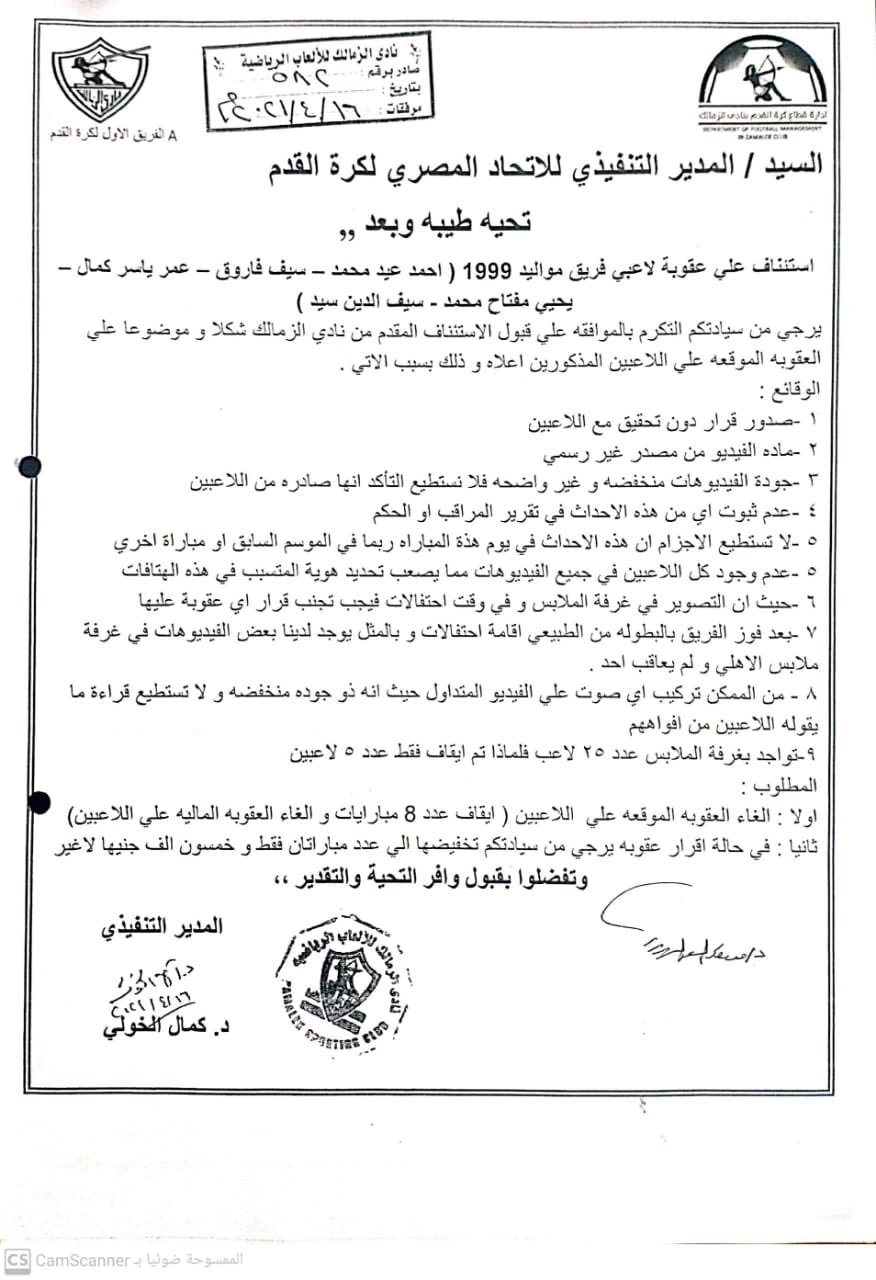 ---
---